Supervisor McPherson's Retirement Opens Space for SLV Community Forum
By Jayme Ackemann
Recently, Supervisor McPherson announced his decision to retire from public life. Bruce McPherson's entire adult life has been dedicated, in one way or another, to the people of Santa Cruz County and there is much for which to be grateful.
McPherson was an early adopter of the concept of "Community Choice" when it came to our community's access to renewable energy alternatives to PG&E. His advocacy was vital to launching Central Coast Community Energy. During his decades in office, he worked to make environmental investment his legacy. As a redwood-dwelling San Lorenzo Valley resident, that means a lot to me.
Once every four years, the residents of SLV have a chance to weigh in on what we think is most important in a County Supervisor. It's unusual to have so little voice or opportunity to weigh in on local governance. If we lived in Scotts Valley, we would vote on our city council representatives every other year. We vote for State Assembly members and members of the House of Representatives every two years.
But we vote for Supervisors every four years — and when you live in an unincorporated community that is your only chance to weigh in on whether you agree with your supervisors' decisions.
Running for elected office isn't easy anywhere but in this insular valley, there are a lot of self-appointed powerbrokers who have named themselves gatekeepers and decision-makers for how all 30,000 of us decide to govern ourselves. Without local forums that allow us to organize and advocate for our needs, those voices may be the only ones in the conversation.
A few years ago, I wrote about the way other unincorporated communities use civic forums to gather citizen feedback rather than rely exclusively on County Supervisors to set policy for their communities. There are many examples of these kinds of locally operated, community groups.
Here are a few:
Big Sur Multi-Agency Advisory Council
Davenport/ North Coast Assocation (DNCA)
San Mateo County Coast – Mid Coast Community Council
Years ago, I suggested this out of frustration that our community's needs weren't being heard following the CZU fire. I was scolded by some of those same self-appointed gatekeepers I mentioned above for suggesting that the people of this valley might have ideas about how best to respond to climate disasters and prevent them.
Three years later, I think the argument for self-determination is stronger than ever. Witness the lack of community representation around the current Felton Pump Track issue. Some have said that if we had a forum in place, the discussions may have been different.
Which brings me to this year's county supervisor race. There will be someone new representing this valley in 2025. For a time, I even considered running myself. But my loudmouth often makes me a bad bet in a popularity contest. But I can use it to ask this question: Why wouldn't the next 5th District Supervisor support a SLV Community Forum?
There are two SLV residents currently running for supervisor – Christopher Bradford and Monica Martinez. Both have acknowledged that representation here is lacking.
If you're an SLV local, then you've lived through the last few years of invisibility and you've heard the complaints. If you were here when the CZU fire victims begged the board to reconsider rebuilding and zoning conditions, you remember the questions about whether our own Supervisor was listening or cared. Supporting the creation of an SLV forum will demonstrate commitment to fixing the problems caused by the last few years of benign neglect.
If the next Supervisor comes from a part of the district located in Santa Cruz or Scotts Valley, isn't it even more important that they support a forum to stay connected to residents who make up the lion's share of the Fifth District?
So how do candidates for Supervisor support the formation of an SLV forum if they win? Leadership! This is one thing our next Fifth District Supervisor can actually DO.
Next month, I'll provide a roadmap for forming a Community Advisory Committee.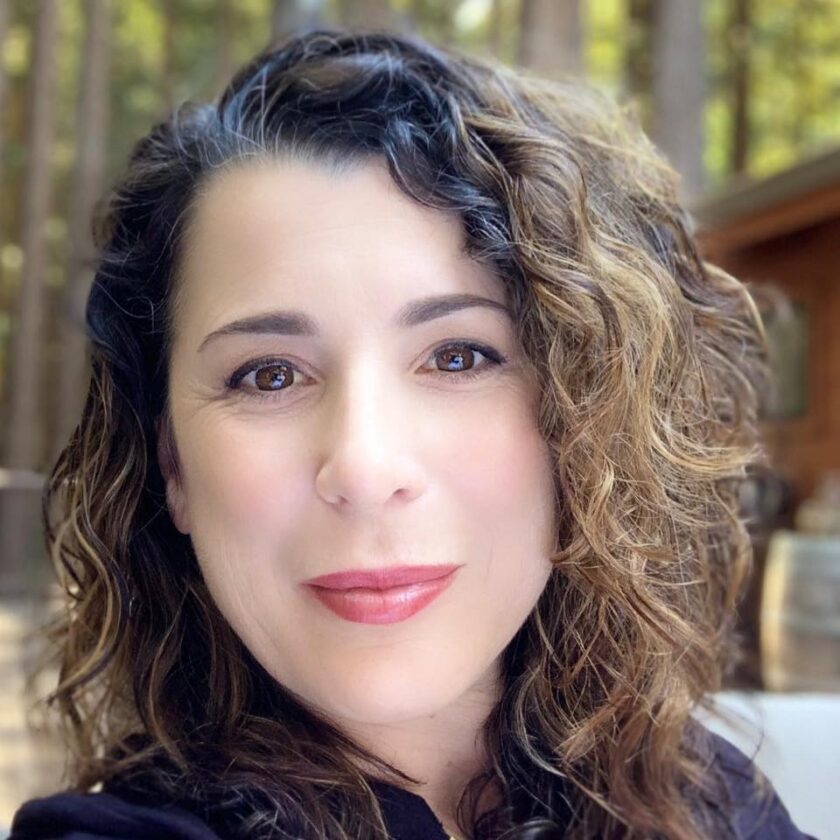 Jayme Ackemann is a public affairs consultant and freelance writer. She has worked on major capital investments and water infrastructure construction projects in the Bay Area. Jayme is a resident of Ben Lomond.
Have something to contribute? The San Lorenzo Valley Post welcomes your story ideas, photos, and letters. Send us an email.