New Year's Hike at Moore Creek Preserve
First hike of the new year! Moore Creek Preserve, Santa Cruz. Splendid!
Moore Creek Preserve (formerly the Bombay Property) consists of 246 acres of diverse ecosystems, including coastal prairie, wildflower, open grassland, coast oak woodlands, and a riparian corridor on the west side of Santa Cruz near UCSC. Nearly 3 miles of trails guide hikers through threatened and endangered wildlife and plant habitats including the San Francisco popcorn flower, the Ohlone tiger beetle, and the red-legged frog.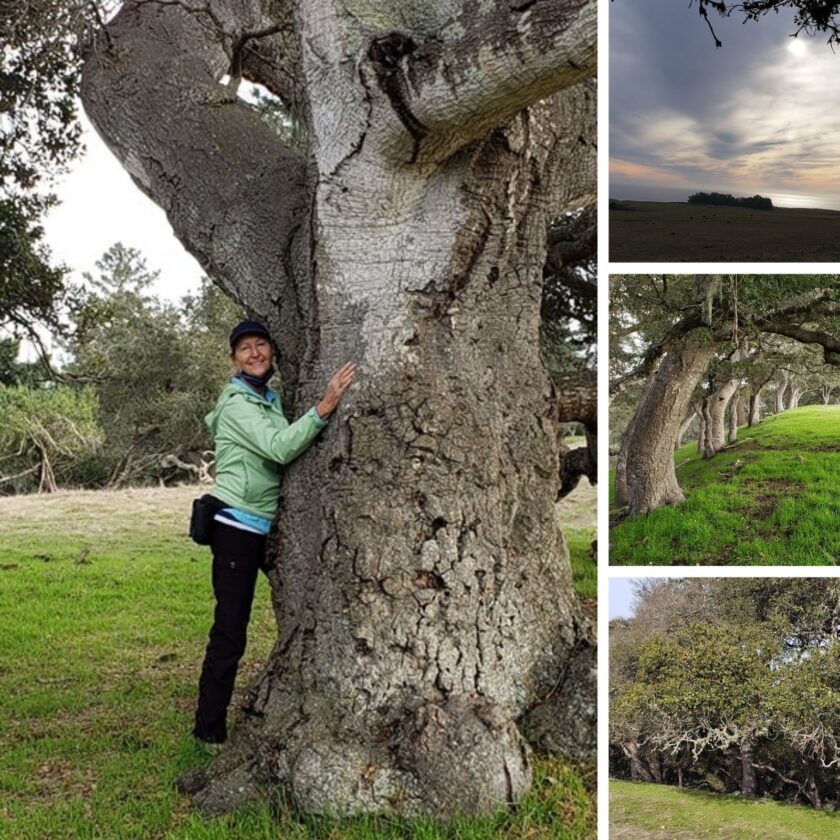 The nearly 3 miles of trails offer up great views of nature and the Monterey Bay. Bikes and dogs are not allowed. There is no wheelchair access.
Winter hours are sunrise to 4:00 pm from November through March. Summer hours are sunrise to 7:00 pm April through October.
Contact the City of Santa Cruz Parks and Recreation Department at 831-420-5270 for a trail map.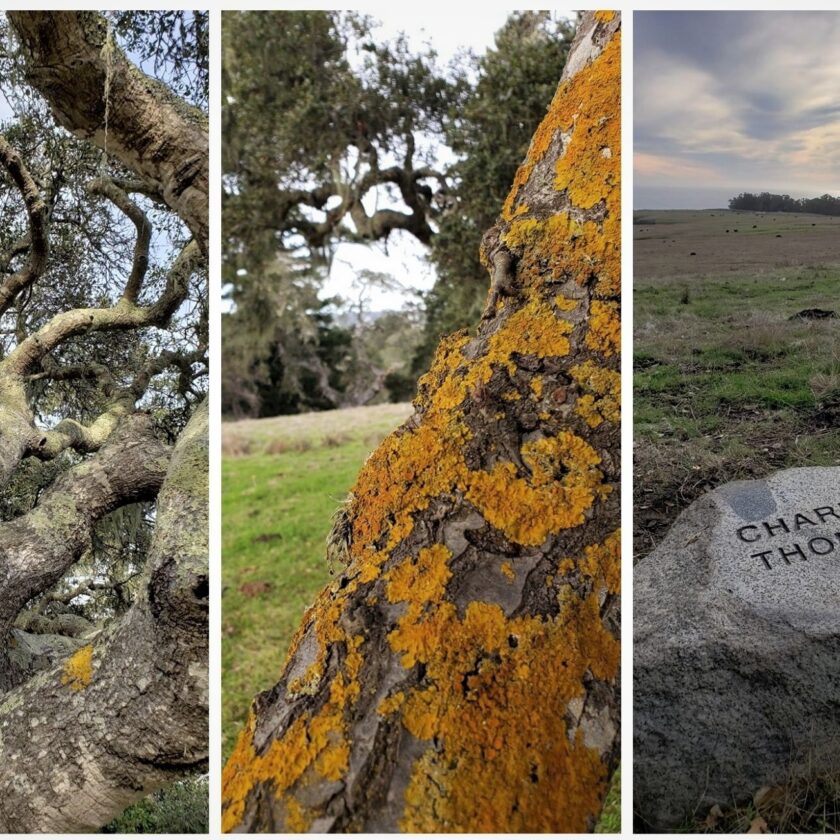 PARKING/ENTRANCES: No on-site parking.
Highway 1 at Shaffer Road in Santa Cruz
Limited on-street parking on south side of Highway 1
Access to approximately 2 ½ miles of trails (round-trip)
Meder Street
No parking to the west of Western Drive
Access to one 1/4 mile trail
There are no restroom facilities, drinking fountains, or picnic tables.
For more information contact the City of Santa Cruz Parks and Recreation Department at 831-420-5270.
The City of Santa Cruz purchased the acreage for $3.5 million in 1998. It has been co-managed with the Land Trust of Santa Cruz County. The purchase protected the land from housing development.
Map and directions
https://www.google.com/maps/place/Moore+Creek+Preserve/@36.9720612,-122.0692205,15z/data=!4m2!3m1!1s0x0:0x13c986fc1d12963d?sa=X&ved=2ahUKEwiD_9rMoP7tAhVGqJ4KHeNIBQIQ_BIwCnoECBMQBQ
City of Santa Cruz link
https://www.cityofsantacruz.com/government/city-departments/parks-recreation/parks-beaches-open-spaces/open-spaces/moore-creek
Photos by Julie Horner