San Lorenzo Valley Water, Drought, and Winter Fires
By Jayme Ackemann
Californians have a fraught history with drought. Historical data indicates the state has at least one period that can be classified as a "drought" every decade. According to the United States Geological Survey Center's (USGS) California Water Science Center, a drought is defined as, "a period with drier-than-normal conditions that results in water-related problems."
For the purposes of designating a local condition, water industry experts look at water storage, available surface water, and projected precipitation. State guidelines offer conservation targets for water systems.
According to San Lorenzo Valley Water District Board Member Bob Fultz, SLV water users are already more than meeting the stringent targets the state of California set for its residents to meet by 2030. In 2018, California state legislators passed Assembly Bill 1668, which sets target limits for per person, per day, indoor water usage at 50 gallons.
Fultz says SLV water users average less than 50 gallons of water consumed per individual, per day already. What's less clear is whether that will continue to be enough conservation as the state heads into a deepening drought on the heels of the worst fire season in our history.
In fact, as of this writing (January 2021) Cal Fire professionals and local departments are still working to extinguish small fires whipped up by an unusual January wind event in the CZU Lightning Complex fire scar.
Winter fires are a phenomenon that California can't afford to see regularly, according to National Center for Atmospheric Research Climate Scientist Daniel Swain. "Clearly this is not normal, and I think that might understate it a little bit," Swain said of the January fires being fought in the Santa Cruz Mountains and across other parts of the state.
California has seen between 20 and 40 percent of its normal rainfall for this point in the season, depending on where you are in the state. For some San Lorenzo Valley residents, that raises questions about how our partners in the Santa Margarita Groundwater Agency (SMGWA) will work with us to manage this vital resource.
Scotts Valley seeks to purchase San Lorenzo Valley's excess winter water to let its wells rest during the winter months. That practice could benefit all users by reducing demand for groundwater resources and, at the same time, help to generate revenue for SLVWD. But it's only practical when the Valley sees enough reliable rainfall to continue meeting its needs locally.
SLVWD issues an Urban Water Management Plan every five years, although the 2020 update may have been delayed by the year's unprecedented series of challenges. The 2015 update indicated that the Water District expects to have the necessary water resources to meet local needs through 2035.
That's good news as long as rainfall collected matches rainfall projected. A dry start to 2021 could mean a return to mandatory water conservation targets – a prospect no one is eager to consider coming so soon after California's last prolonged drought.
New water conservation targets could be difficult for a Valley that is already miserly with its water usage. If the state implements reduction targets like it did during the last drought, it can be difficult for users to meet them when there's little waste to cut.
The 2021 Farmer's Almanac calls for a "drier than normal winter rain season" for the period between November 2020 and April 2021. So far, that prediction has been accurate. In late 2020, weather forecasters began talking about a La Nina weather event, which is sometimes associated with reduced rainfall on the California coast.
A La Nina, the weather-related sibling to El Nino, means "little girl" in Spanish. It often brings cooler than normal ocean temperatures, which means less rainfall during Northern California's winter.
That rain was important to San Lorenzo Valley for more than one reason this year. The increasing number and length of long droughts is adding fuel and stress to the Coastal Redwood Forest. Without a good, long soak between increasingly hot, dry summers, the danger of wildfires will continue to grow.
The Water District has been taking steps to reduce leaks that lead to water loss and improve water storage facilities to help maintain and conserve this precious resource. But with winter fire weather becoming a distinct possibility, every resident will need to redouble efforts to reduce fire dangers, address leaks on our own properties, and conserve wherever we are able.
Acting in the best interests of the greater community has been a topic of much national debate in the last year. Some people come down on the side of greater freedom, others say individuals have a responsibility to take actions to protect the public good.
Protecting the public good is exactly what so many members of our community did this summer when we pulled together to fight the CZU Lightning Complex fire and restore our community. That's what made us #SLVStrong. So, let's keep fighting the wildfires together by reducing fire fuels at home and conserving water wherever we are able.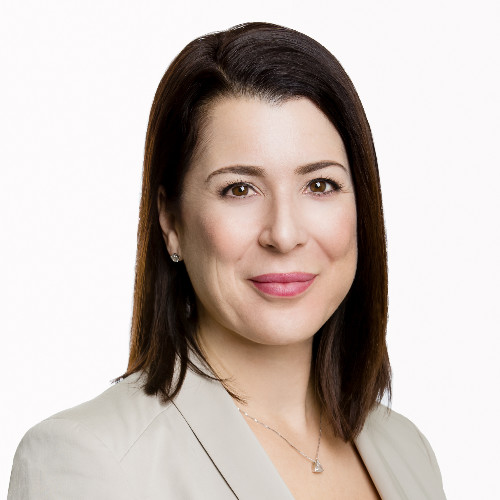 Jayme Ackemann is a public affairs consultant and freelance writer. During her career, Ackemann has worked on major capital investments including BART to Silicon Valley, Caltrain electrification, and San Jose Water's billion-dollar water infrastructure capital construction program. Jayme has been a resident of Ben Lomond for more than 15 years.