Real Estate Update | Water and Waste Treatment Systems in Trouble in Boulder Creek
By M.C. Dwyer
For about the last 5 years, Big Basin Water Company (BBWC), which serves around 500-600 customers, has regularly run out of resources to operate properly. The company, owned by Jim and Shirley Moore, is the definition of a mom and pop outfit, complete with their son as Chief Operator. Sources including the Moores, say they fell behind because they weren't charging sufficiently high enough rates to pay for infrastructure improvements for years. They've been seemingly unable to qualify for rate increases, which have to be approved by the California Public Utilities Commission. Thus, their latest attempt was to raise rates by over 50%. Challenges mounted over the years to the point where they failed to comply with California State Water Resources Control Board regulations and began racking up notices and fines. BBWC's management has been looking for a buyer for years: they're currently talking to Central States Water Resources from Missouri (CSWR), (if not others). A message to the company for comment was not returned by press deadline.
The August 2020 CZU Lightning Fires wiped out BBWC's infrastructure, leaving them unable to routinely deliver clean water to, and sewage treatment for, its customers. They are reportedly down to one semi-productive well to supply all their customers.
Those whose homes survived the fires and who've obtained temporary housing permits while rebuilding have faced outages, shortages, and boil orders. Residents have reported discolored water, failure of pump stations to deliver water up hills, and weeks waiting for service as the small company struggles and fails to cope with mounting problems.
A few months ago BBWC posted an update on its website bigbasinwater.com/announcements/sewer-update announcing that they'd hired CSWR to help them transform the sewer from experiencing raw sewage leaks to most recently seeding the system with biologicals to try to get it back up and running. The goal is for Fallen Leaf Neighborhood residents to be able to take occupancy of their rebuilt homes. Presently the state has a moratorium on permits until the sewer system is operating properly.
The company's infrastructure was battered even further by damage from the winter 2023 storms. While a merger with San Lorenzo Valley District (SLVWD) this spring seemed like a potential solution, SLVWD's management withdrew after calculating the millions of dollars of infrastructure repairs required to rebuild BBWC's devastated infrastructure. State grants and funding couldn't be counted on to finance the merger and repairs, and SLVWD refused to saddle its existing customers with the staggering costs required to get BBWC running smoothly in compliance with state regulations.
After years of notices and fines, the California Attorney General began taking more active steps toward receivership this spring, and just recently filed the legal notices required, stating they've lost confidence in BBWC's management's ability to address all of their issues. The proposed solution is to have a law firm take over all operations and finances until the company is stabilized. BBWC expressed their preference for boots on the ground assistance, versus $300/hour attorneys. Although the Moore's would retain ownership, they would lose all control of the business if the courts decide to put it in receivership.
It's difficult to calculate the impact of the water system's deficiencies on property values. It seems some property purchasers within Big Basin Water District are confident the issues will be resolved; but others, preferring secure water supply & effluent treatment systems, won't buy in the area until the solution is clearer.
Unable to reach officials from either water company prior to press deadline, I reached out to Chris Bacon, a past client in Forest Springs. Along with Bracken Brae, the Forest Springs neighborhood hopes to consolidate with San Lorenzo Valley Water District. Forest Springs disconnected from BBWC about 6 months ago — they've been getting SLV Water since January. Chris thinks receivership may be the best outcome possible. "Jim Moore's a great guy, always trying to be helpful. He's done so much over his career [but now] it's time [for him] to step back and let others run the system. BBWC is just too small to deliver water at a realistic, reliable manner especially after a disaster like the CZU August 2020 fire."     The Bacons are on the Forest Springs Improvement and Maintenance Association Board of Directors, where they've already added new water storage tanks for the community.    
Real Estate Update
JUST SOLD
9999 Love Creek Road Ben Lomond – We represented the buyers of this idyllic Creekside home. Theirs was the only offer since, despite the seller having cured storm damage, the home had deferred maintenance and irregular repairs. We were able to negotiate a lower price and a buyer credit to help pay down their mortgage interest rates.
IN ESCROW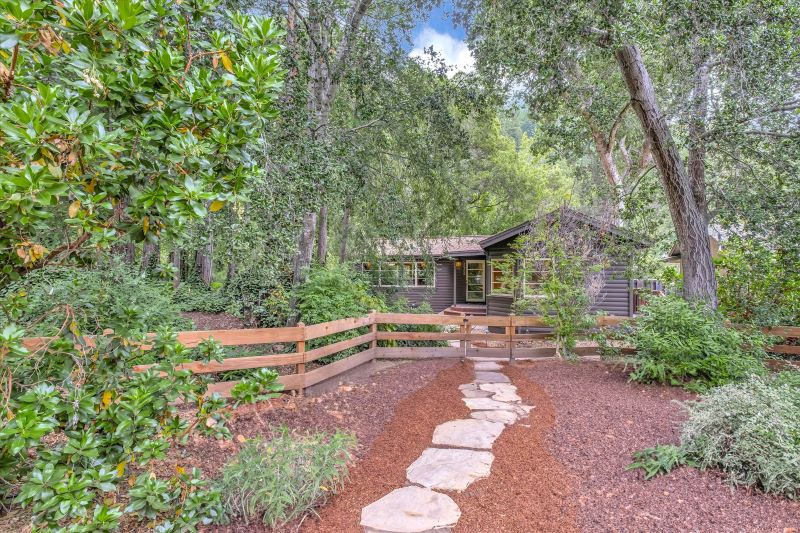 10200 Riverside Drive, Ben Lomond – we represent the sellers. Photo by f8 media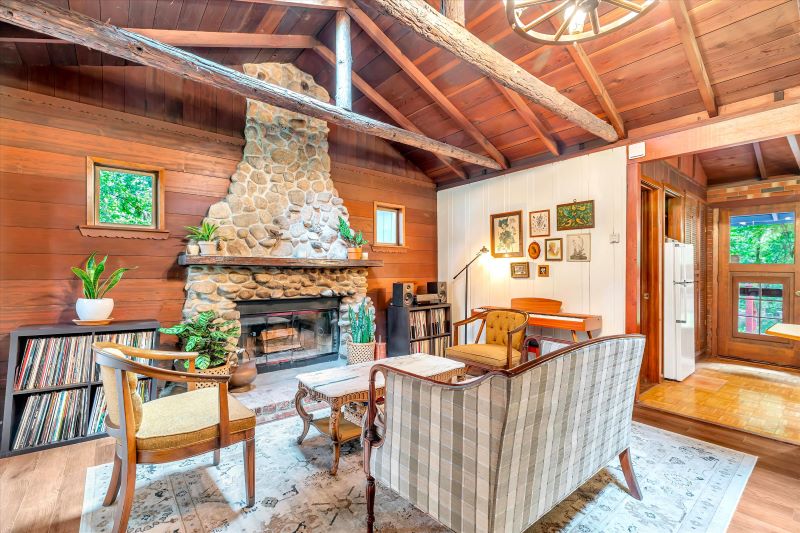 15820 Old County Highway, Boulder Creek – we represent the sellers. Photo by f8 media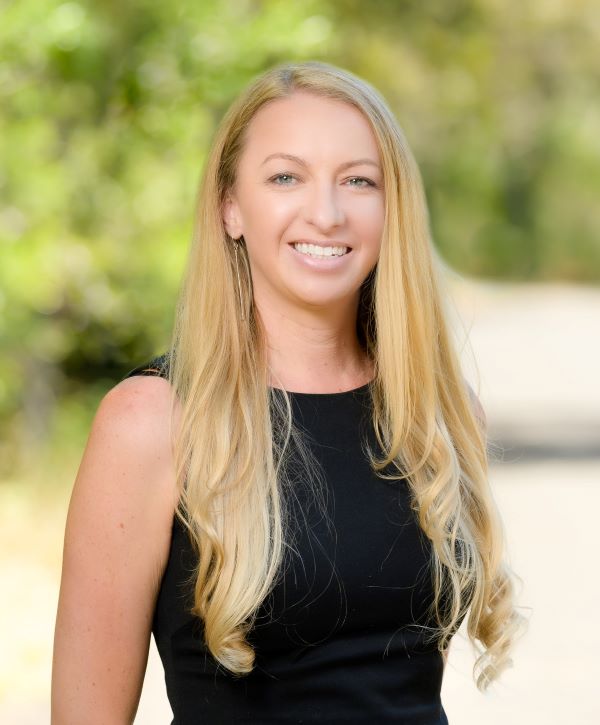 This summer, I began partnering with realtor Jessica Stone at EXP Realty. A Santa Cruz resident for decades, she embodies the best of what you want from your real estate agent. Jessica is a consistent communicator who is engaging, conscientious, detail-oriented, and an effective problem solver. Together, we enjoy guiding members of our community to buy and sell homes: for most people, one of the largest and most significant life events and financial transactions of their lives.
Our Rebuild
The CZU fires were 3 years ago, yet, as of press deadline, just 2 more homes (35 total) homes have been completely rebuilt since last issue. Over 900+ homes were lost to the fires: 175 permits have either been issued or are ready, and 230 permits are in process.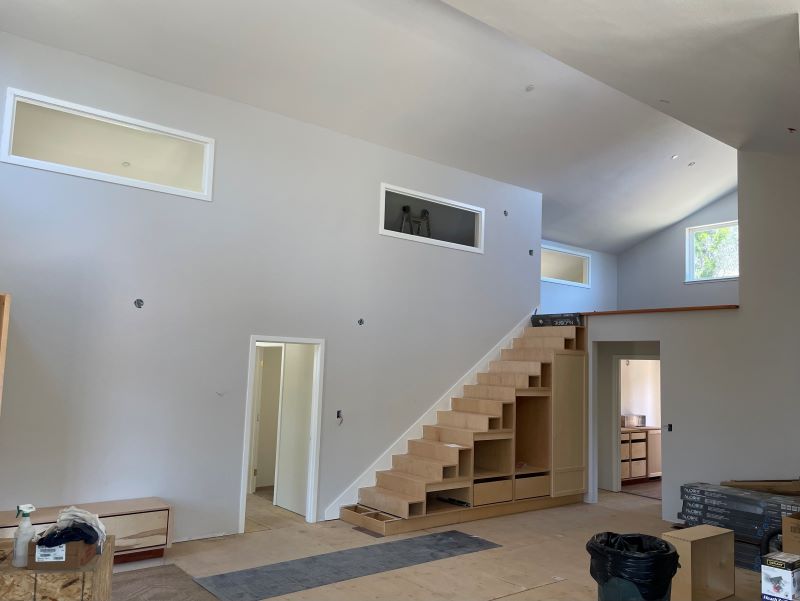 Financing for my husband's rebuild remains stalled. By June, we were assigned our 8th case manager at the SBA: the lack of a single person walking us through the loan process from start to finish has cost my husband an incalculable loss of well-being. The project is still at a standstill as the original mortgage holder, who received the insurance proceeds after the fire, refuses to release more money until the project is 75% complete. But, the SBA won't release loan funds until the lender has paid out all the insurance. And, the project can't reach 75% completion without the SBA loan. The contractor has been gracious despite being owed more than a quarter of a million dollars because the two institutions created this impossible-to-solve scenario. We are reaching out again to staff at Congressman Jimmy Panetta's office…but so far their assistance has been mostly symbolic.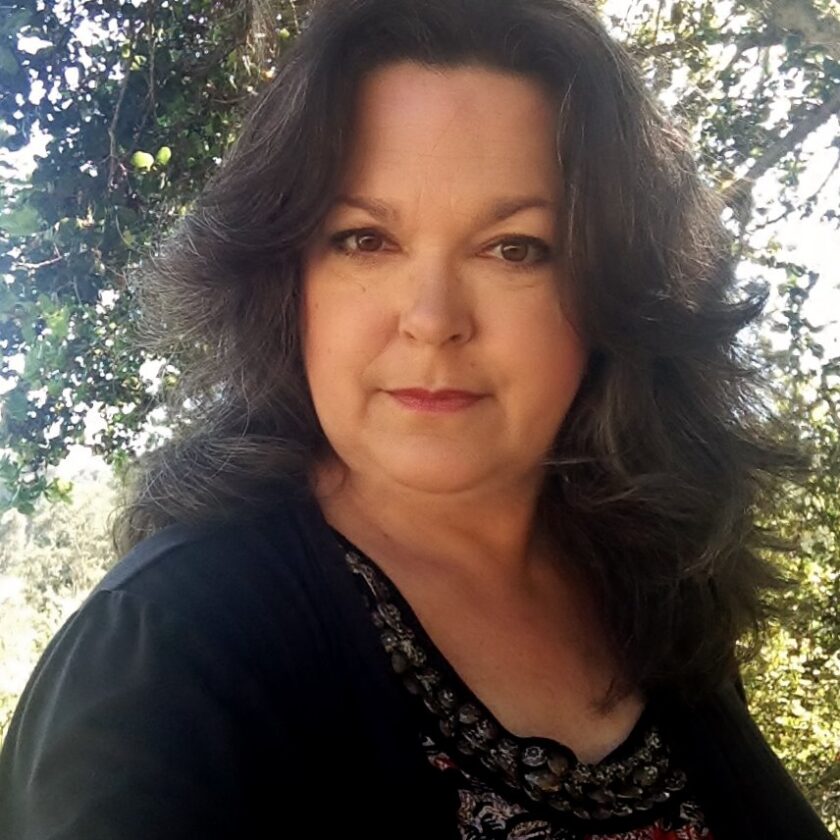 Send your questions & topic requests to "M.C." (MaryCatherine) Dwyer, MBA, REALTOR®
(831) 419-9759 E-mail: mcd@mcdwyer.com Website: https://mcdwyer.exprealty.com
CA DRE License 01468388 EXP Realty of California, Inc.
Serving San Lorenzo Valley and Scotts Valley since 2005
Sources: Lookout Santa Cruz, Press Banner, Santa Cruz Sentinel, Santa Cruz Superior Court, San Lorenzo Valley Post
santacruzcounty.us/FireRecovery.aspx
The statements and opinions contained in this article are solely those of the individual author and her sources and do not necessarily reflect the positions or opinions of eXp Realty, LLC, or its subsidiaries or affiliates (the "Company"). The Company does not assume any responsibility for, nor does it warrant the accuracy, completeness or quality of the information provided.
Photo caption:
For Sale: 10200 Riverside Drive, Ben Lomond. M.C. represents the sellers.
Photo via f8 Media