Manifesting Creative Dreams
By Catie Cadge PhD
Scorpio season colors the start of November, Santa Cruz stargazers, when the Sun travels through the dark, shadowy waters of the scorpion, a passionate and emotional time when we crave deep connection with one another. Just watch out for Scorpio's intensity when it comes to power plays and manipulation. In the first two days of November, we celebrate El Dia de Los Muertos, "Day of the Dead," when we connect in spirit to our loved ones who have passed over. Kids in Guatemala fly kites in neighborhood cemeteries with the hope the wind will carry them "across the veil" to heaven. This simple ritual of playing with a kite embodies the feeling of Scorpio's intuitive, psychic side that seeks to go beyond surface reality and cross over into unseen worlds. 
November 2nd, the Sun triggers Jupiter's passage through Taurus, the opposite sign from Scorpio, while Venus in Virgo opposes Neptune in Pisces on the 3rd. Saturn stations direct at 0°31' Pisces on November 4th, after being retrograde since mid-June. Our closest relationships help manifest our creative dreams or guide us on our spiritual path. "You must be the angel I thought I might never find." Jupiter moves direct now over Taurus territory the big gaseous giant already passed over in summer, asking us to consider what we truly need to bring peace and a sense of grounding into our lives. Look to see where 8° to 12° of Taurus fall in your natal chart.
November 8th, Venus enters Libra, and on the 9th, Mercury goes into Sagittarius, lightening the Scorpio mood. Less Scorpio drama and intrigue, more Libra peace and gentle negotiation is on the table. A "Sadge" Mercury offers a playful and social time, setting the stage for the holiday period to come! Mercury at 0° Sagittarius squares Pisces Saturn November 10th. Let your mind be the centaur's arrow and shoot for the heavens in terms of your own personal freedom and Piscean creativity. Listen to how Saturn wishes you to mature and take the path of a higher Piscean mission.
Scorpio intensity picks up again on the New Moon, 20°44', November 13th at 1:27 am Pacific time. Mars, 22°12' Scorpio, conjuncts the Sun and Moon while Uranus at 21°05' Taurus opposes. New Moon times are about setting intentions and this one is quite auspicious. In late April
2024, Jupiter and Uranus will come together by conjunction at 21° Taurus, when sudden "ah-ha" moments and opportunities arise if we don't underestimate what we can accomplish, either through our artistic projects, money ventures or our partners. Look at late degrees of Taurus in your own chart to get a sense of where these windows of opportunity and sudden possible change might happen. With this November's New Moon, Mars supports us being proactive, making a stand for what we want, while Uranus makes the "lightbulb" of revelation wake us up. 
November 22nd, Sun enters Sagittarius, Mars as well on November 24th. Welcome to the holiday season! The sign of the centaur is ruled by Jupiter, so we see a jovial, expansive and fun-loving side of Sagittarius that just works perfectly for our festive gatherings. Sun squares Saturn in Pisces November 23rd, while Mars also squares the ringed planet on the 25th. Around Thanksgiving, there may be some personal struggles between our desire for freedom and quests for new adventures with the compassion we feel for those we love. Boundaries may be a problem.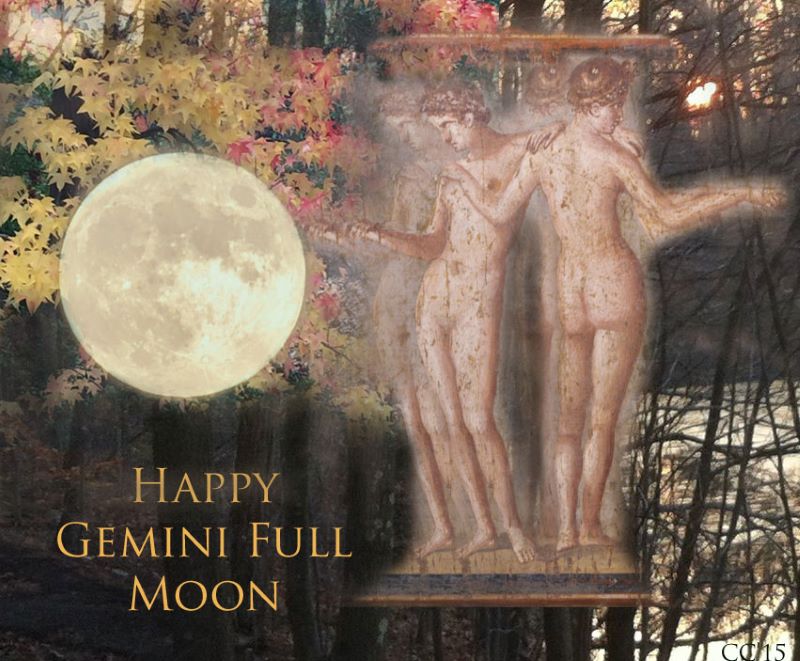 A Full Moon in Gemini, 4°51', November 27th at 1:16 am, opposes Mars, 2°07' Sagittarius, squares Pisces Saturn and trines Pluto in late Capricorn. Again, personal freedom and adventure are the themes. Claim life with a fiery gusto and a curious heart, seeing the many possibilities of where we can go and dream. We transform the path we choose to follow by opening our minds to multiple perspectives. With Venus conjunct the south node of the Moon in Libra, karmic ties with others and how we handle them are in the mix. "Was it you I heard singing? Oh, while I was chasing dreams…well, I'm goin' go for it for sure!" How do we find peace with our own authentic needs for freedom and love one another too?
Catie Cadge is Dean of the Forrest Center for Evolutionary Astrology. Classes and more information: forrestastrology.center. Read about Catie and her work at caraevolutionaryastrology.com.
Featured photo by Catie Cadge: Kids in Guatemala fly kites in neighborhood cemeteries with the hope the wind will carry them "across the veil" to heaven.
Have something to contribute? The San Lorenzo Valley Post welcomes your Santa Cruz Mountains news, story ideas, photos, and letters. Send us an email.