Evacuation Warnings Around the County
1/4 UPDATE 4:00 pm: Many new additional zones have Evacuation Warnings as of 3:30 pm Wednesday. Check aware.zonehaven.com for current information.
1/4 12:00 noon: Multiple areas around the county have been issued Evacuation Warnings by the Santa Cruz County Sheriff's Office due to the current storm and rising water levels. Look up your zone at aware.zonehaven.com.

City of Watsonville
The City of Watsonville has placed these zones under Evacuation Orders: WTS-E017, WTS-E018, WTS-E019, PAJ-E015, PAJ-E024, PAF-E026, PAJ-E027, PAJ-E028, PAJ-E029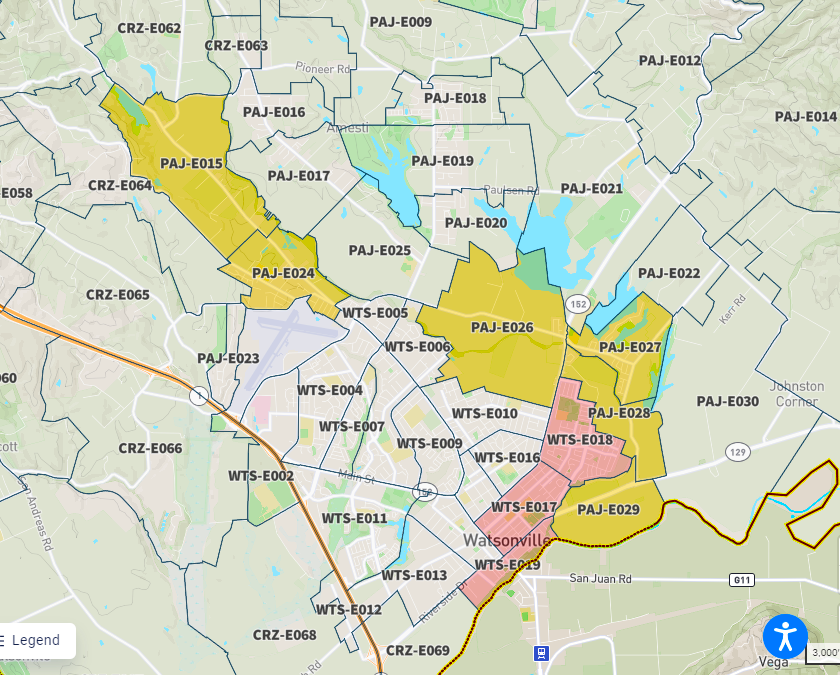 Look up your evacuation zone at http://community.zonehaven.com