CZU Fire Recovery – Where Are We Now?
Time for County Officials to Shift Strategy to Support Fire Families
By Jayme Ackemann
In March we marked the pandemic's second birthday. If it were a baby born two years ago, it would be walking and talking right now.
For San Lorenzo Valley, the second anniversary of the CZU fire is just a few months away. Like the pandemic, the CZU fire might as well still be happening for the hundreds of families who have yet to begin the process of rebuilding their homes or returning to their properties.
In the weeks and months following the fire, our elected representatives promised to clear the obstacles that stand in the way of allowing displaced fire families to return quickly to their homes.
A few reminders of the language our leaders were using after the fire.
The Pajaronian, "County Supervisors Streamline Rebuilding Process," Sept. 16, 2020: The supervisors will discuss on Oct. 6 the possibility of amending county code to support streamlined recovery and rebuilding. "They want to get their lives back of course, and to do that they need a clear path that is predictable, affordable, and feasible," Supervisor Bruce McPherson said.
One year later….
Santa Cruz Sentinel, "Santa Cruz County to Solidify Easing CZU Fire Rebuild," Sept. 14, 2021: Supervisor Ryan Coonerty acknowledged those concerns, but said time and money are waning for many looking to rebuild. "The broader conversation … about this being our new normal and developing codes and systems and operations that reflect an increasing number of natural disasters, especially along our coasts and mountains, is really important but time is of the essence," Coonerty said. "People's insurance money for housing is running out, there's anxiousness to return home and we're trying to thread that needle today."
Today, fewer than 90 of the 911 properties that burned have been permitted to be rebuilt with far fewer currently under construction.
Is this the "clear path that is predictable, affordable, and feasible" that Supervisor McPherson laid out?
No. Insurance money is running out and CZU fire victims are lucky if they have gotten approval to live in trailers, yurts, or temporary structures on their own properties. Some have given up and decided to buy other properties or move to other states.
And there are others. There are hundreds of families still awaiting nonprofit assistance from organizations like the Mennonite Disaster Assistance Program or hoping for Red Cross grant funding to drill a new well so they can put a trailer back on their property.
For these families, it's like the evacuation never ended. And they are less visible. Without the means to be at CZU forums and county board meetings, their voices get lost in the academic arguments about debris flows, geological assessments, covenants, and stipulations.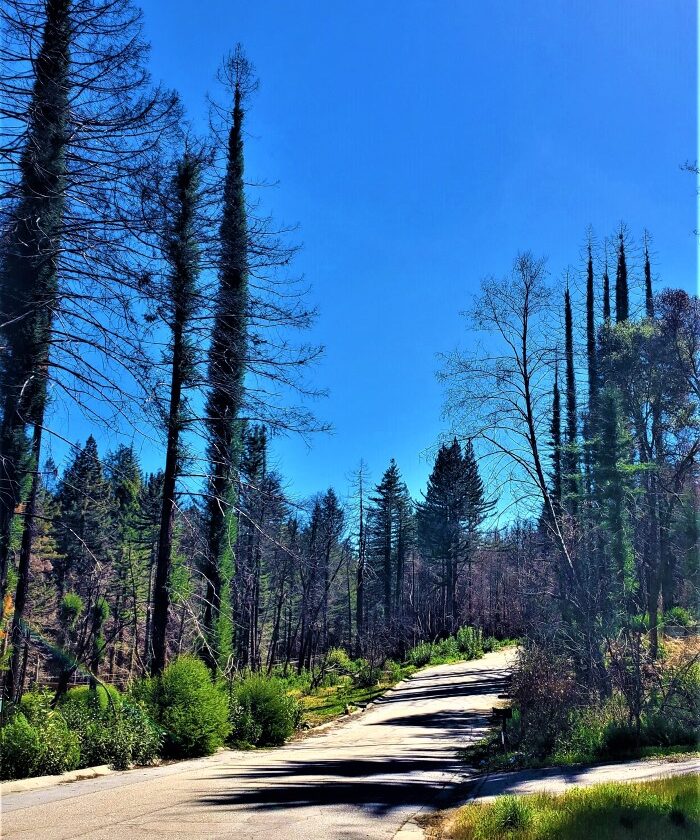 But here in San Lorenzo Valley where signs still dot Highway 9 with calls to "Rebuild" and cries of "We Miss You" our missing neighbors are a loss felt acutely in our conversations about 'before.' When Facebook serves up memories, they include homes that no longer stand – where our kids attended birthday parties – and we wonder where those families are now.
I refer to this as the "CZU diaspora." The Greek roots of the word dia (across) and speirein (scatter) taken together mean "to scatter across." The CZU fire was a triggering event that caused a part of our population to scatter. Some are in California, some have left the state, many will never come back. Their families will be raised somewhere else. Their birthday parties will be in other homes. And the longer we allow the rebuilding process to languish, the more of those "temporary" relocations become permanent.
Santa Cruz County has given 4Leaf, Inc, a construction management and disaster recovery firm, more than $6 million dollars on the promise that this contract would improve the process for CZU fire victims. Yet obstacles to obtaining preclearances and permits remain. When we learned that some counties waived the permitting fees for wildfire-devastated communities to rebuild we were told that Santa Cruz couldn't afford that.
It raises the question, how many San Lorenzo Valley homes has the County decided it can afford to lose? If we can't find a way to make the victims of a once-in-a-lifetime climate-driven disaster whole more efficiently, what will happen when the next fire burns?
Not a single member of the Santa Cruz County Board of Supervisors commutes the Highway 9 corridor to work each week. None of them live in the communities of Felton, Ben Lomond, Brookdale, Bonny Doon, or Boulder Creek. As the events of the CZU fire have grown more distant, it's easy to put what's out of sight, out of mind.
It's time the Board of Supervisors, county officials, and the "Office of Response, Recovery, and Resilience," acknowledge failure. A 10% approval rate, two years post-fire is not a success.
We can't fix this until we acknowledge that no one – not Supervisors Coonerty and McPherson, not our state and federal representatives – no one, would define success as fewer than 90 approved rebuilding permits two years later.
You can offer up all of the excuses you want. Tell us that our challenges are no different than those faced by rebuilding communities throughout the state, and I will show you comments from a local elected official promising they would do better.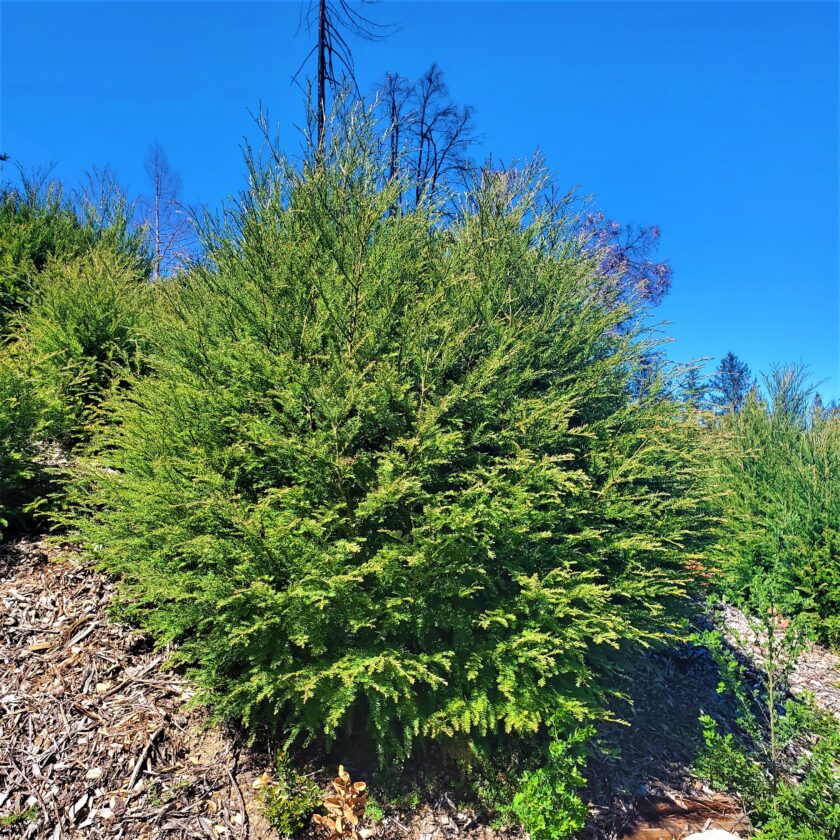 When spot fires were still burning and the smoke was still thick, our local leaders assured us that they would do better. No politician stepped to the microphone and promised to maintain the status quo, they promised to make it easier to rebuild. TEN PERCENT is not a win.
For hundreds of families still displaced, and fighting for a solution the CZU fire evacuation never ended. We have to fix this. But the first step is admitting we have a problem. It's time to do that.
Jayme Ackemann is a public affairs consultant and freelance writer. She has worked on major capital investments and water infrastructure construction projects in the Bay Area. Jayme is a resident of Ben Lomond.
Photos by Marielle Martin