By Julie Horner
Live music has made a cautious comeback in Santa Cruz County and evenings are full to brimming. Felton Music Hall and Michael's on Main have flung their doors wide to offer distanced dining with a show weekend nights. Other venues with outdoor spaces like the Summit House on Highway 17, Redwood Pizzeria in Felton, and Davenport Roadhouse just up the coast have converted their parking lots and upgraded their patios to welcome music lovers, strangers turned friends. Pop-up events like Fridays on Forest in Boulder Creek and lille aeske's sidewalk concerts from the bed of a pickup truck have brought a sense of community and cheer after a very long drought.
Spare days are spent in Indian summer solitude treading leaf-strewn footpaths beside the San Lorenzo River or traversing the Sand Hills of Quail Hollow; or discovering time's kept secrets in Bonny Doon and other forbidden nooks. Fresh air in Henry Cowell Redwoods State Park is sweet smelling and moist; renewal and redemption for the disaster-worn wanderer. Wading shoes-off into clear running water, the late afternoon light plays bright among swirling stones.
There are up sides to shutdowns. Roaring Camp is a grateful ghost town. Oh, sweet creosote, steam, and iron! What a treasure with its rusty pieces, barnwood, and silent expanses. A solo walk or bike ride through the grounds decorated for fall harvest is pleasantly reassuring, bundled corn husks rustling, and you can have yourself a glorious sit-down at the depot undisturbed mid-week and listen to piped-in bluegrass and old timey tunes to your heart's content.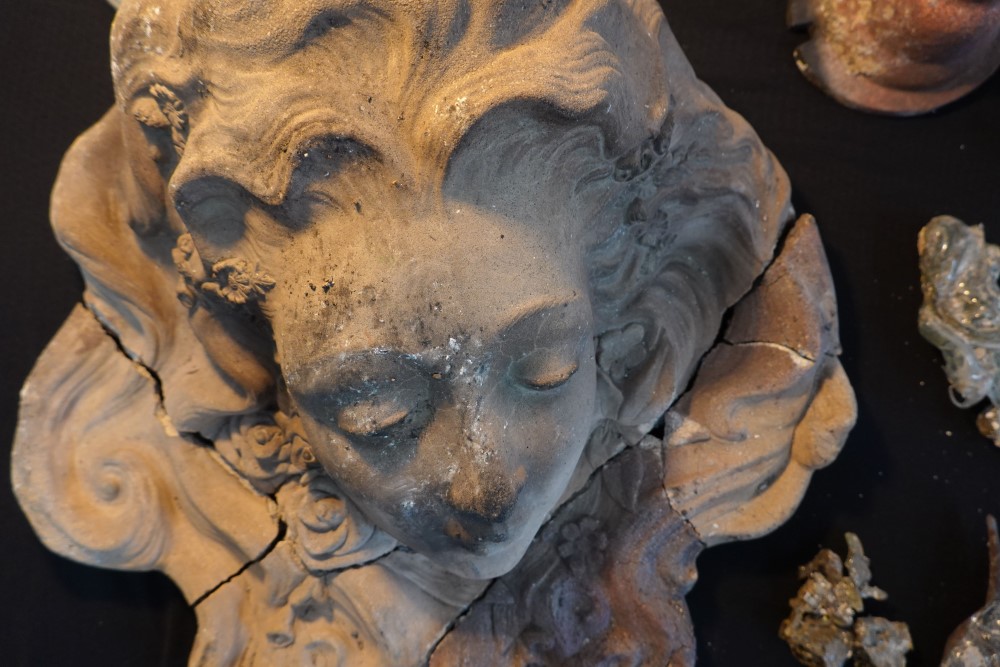 Treasures sifted from ash. A cherished piece of jewelry is found and polished. A rescued garden fixture has somehow become even more beautiful by the charcoal smudges and heat cracks. Oreo the cat, lost since the evacuation, is reunited with her people; each now pace the time between together.
Thankful abundance in the smallest of things.