Spooktacular Delights Await as Halloween Arrives in the Valley!
As the crisp autumn leaves rustle and the scent of pumpkin spice fills the air, it can only mean that Halloween is approaching, and our historic downtowns are gearing up for spine-tingling celebrations like no other. Get ready for a ghoulishly good time as a series of hair-raising Halloween events are set to take center stage, promising thrills, chills, and memorable moments for residents of all ages.
Nobody does Halloween like the mountain towns of the San Lorenzo Valley. Take a look at all of our local festivities.
Century 21 Annual Pumpkin Carving/Decoration Contest!
Stop by and pick up your FREE pumpkin October 28th, 29th, and 30th anytime between 11am-4pm. Drop off carved/decorated pumpkins no later then 3pm on October 31st at Century 21 Showcase, 13117 Highway 9 in Boulder Creek. 831-338-2125. Vote for your favorite pumpkin Halloween night from 5-7pm!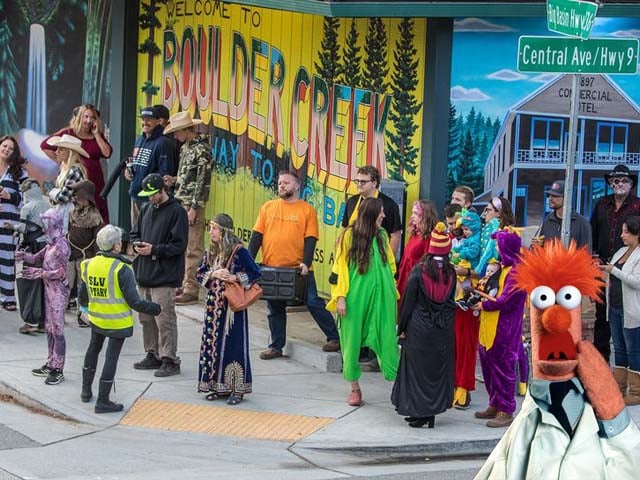 Annual Boulder Creek Trick-Or-Treat Street
Tuesday, October 31 | 5 to 7 pm. Historic Downtown Boulder Creek, CA. A parade of frights and delights takes over the downtown district; local merchants hand out candy. Costumed fun for all ages, legendary in the Santa Cruz Mountains.
Trick or Treat at Zayante Fire Station
Tuesday, October 31 | 5:30 to 8 pm. Come by the Firehouse for some Trick or Treats. Firefighters hand out candy. facebook.com/events/297434976428196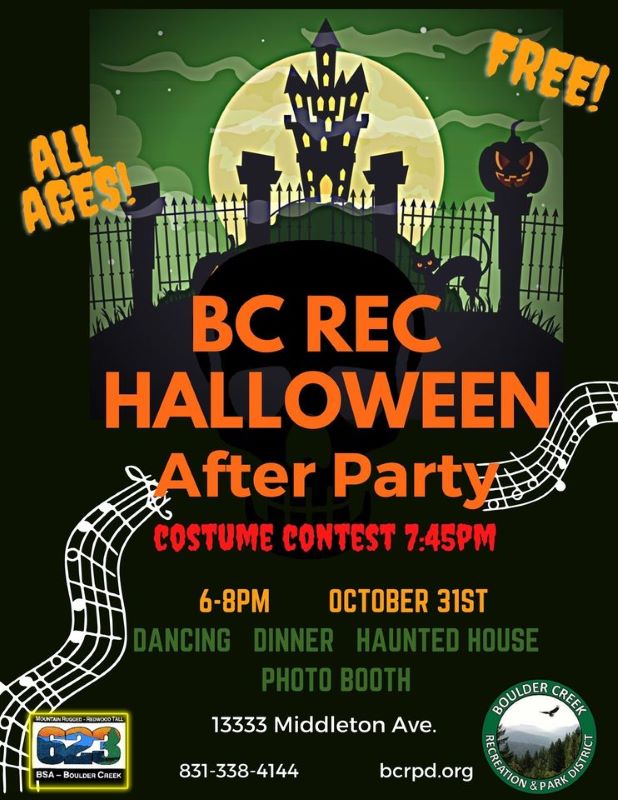 Boulder Creek Rec Center Halloween After Pary
Tuesday, October 31 | 6 to 8 pm. End your town trick or treating at the Rec Center! Fun crafting, music, bounce house, and dinner options available. All free for families to enjoy. Costume contest at 7:45pm. Please enter at the costume contest table and be ready to go on stage at 7:45pm. Winner gets 5 complimentary pool day use passes for 2024 summer! Boulder Creek Recreation & Parks District 13333 Middleton Ave in Boulder Creek.