By M.C. Dwyer
Reflecting back on all the people I helped last year, helping one person was essential, and the effort was one of the most challenging projects of my career: my client was living in an unsafe home on acreage. Sometimes we are called on to serve. This was a referral from a local business owner, so I was determined to succeed.
When I first met my client, they were thoughtful and articulate, a bit embarrassed but pragmatic. (My client is cisgender, but to protect their identity I'm using they/them pronouns.) Something in the way their eyes met mine inspired me to do everything I could to help. I ventured inside to see what I could. The house was jam-packed several feet high, making it challenging to even climb through. I could tell neither the kitchen nor bathroom had worked in years. The air was unsafe. This person's world had diminished to climbing over unstable piles to inhabit a tiny corner of a back room, sleeping on a corner of an unmade bed that could have been in a third world prison.
We settled on the front stoop outside to chat. Looking back, I ended up spending a lot more time than my fee "merited," but helping a fellow human get out of an overwhelming situation doesn't fit into an economic model.
I'd sold hoarders' property before, so I knew the mechanics of what I was getting into, except that during my previous sale the hoarder wasn't living in the house. My client was. My previous sale was a foreclosure, while this client's financials were relatively "normal." There was no substance abuse, their appearance blended in, they were conversant and engaging about the topics of the day…if you had happened to meet them in town, you couldn't have guessed their wretched living conditions.
Their spouse had passed away, leaving them entirely responsible at a time when they were entirely vulnerable. Over the years, all their family and friends had moved away. They had no one. I kept thinking, without friends or family, who will be there to support any of us when we're down and out? What really upset me was the County had been alerted to their living conditions, had even visited and knew the situation, but then inexplicably stopped returning my clients' calls. Clouded by grief and in an overwhelming situation, my client just gave up…and the County lost track of them. The house was literally falling apart. Invasive weeds, poison oak, and trees had grown up against the house – it was a fire hazard. There was no running water, no heat, the bathroom and kitchen didn't work. Roof leaks fed festering colonies of mold on the walls, the stairs were unsafe, and the siding was rotting away. Rodents had made themselves at home.
I started by calling several social services, but none of them could help. So I screwed up my courage and approached the County. I finally found someone who acknowledged they were aware and that they'd done nothing. (I never got an answer why.) I was persistent. Within a few weeks County staff located transitional housing for my client – a place with heat, without mold, and with a working bathroom. Soon my client's breathing improved and their spirits lifted. Even though the sales process had barely begun, they were already relieved.
Next, we worked through various options for selling their property. They made decisions, and we went through the process, which was naturally complicated and time consuming. Various services were engaged, including Broomhilda of Boulder Creek, to remove truckloads of material. Through eXp Realty, I found a company willing to pay the cost and let my client repay them when the property sold. It was challenging, even after it was empty, to know if the house could be restored.
Because this property sold before mortgage rates started rising, we got several offers. My client chose the offer that seemed the most invested in caring for the home and acreage, but they canceled during escrow. Fortunately the backup buyer was still interested and carried through! My client ended up with enough money to buy a home – basically anywhere in the US – except here of course. Until they figure out where they want to live, they are living in a rental, much closer to conveniences.

Our Rebuild
Our contractor and team made quick work finishing the framing. They've been capitalizing on good weather, making progress whenever it's not raining.
After copying Congresswoman Anna Eshoo in an email, suddenly I got a phone call from a loss verifier at the Small Business Administration. The SBA had canceled Mark's loan application, saying we didn't answer their calls (which we never got). Our loss verifier, who's worked there many years, said the SBA has not increased the maximum loan amount for disaster survivors to help them rebuild in 18 years. The cost of living has gone up over 52.44% since 2005; the cost of building has likely increased even more.
Subject to more processing, Mark appears to qualify for an SBA loan to cover about 66% of the insurance shortfall. That would leave 33% of the insurance gap unfunded to replace the home he built after the 2020 August CZU lightning fires destroyed everything on his property.
Photo by MC Dwyer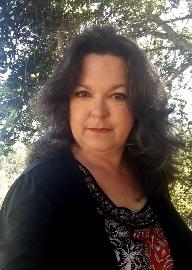 "M.C." (MaryCatherine) Dwyer, MBA, REALTOR®
CA DRE License 01468388 EXP Realty of California, Inc.
Serving San Lorenzo Valley and Scotts Valley since 2005
(831) 419-9759 E-mail: mcd@mcdwyer.com Website: mcdwyer.exprealty.com
*Sources: MLSListings.com, Santa Cruz County Association of REALTORS®, Washington Post, S&P Dow Jones Indices LLC, S&P/Case-Shiller CA-San Francisco Home Price Index [SFXRSA], retrieved from FRED, Federal Reserve Bank of St. Louis; https://fred.stlouisfed.org/series/SFXRSA, October 21, 2022, and Santa Cruz County Board of Supervisors
The statements and opinions contained in this article are solely those of the individual author and do not necessarily reflect the positions or opinions of eXp Realty, LLC, or its subsidiaries or affiliates (the "Company"). The Company does not assume any responsibility for, nor does it warrant the accuracy, completeness or quality of the information provided.
Featured photo by Roberto Nickson