Storm Update Wednesday January 11
WEATHER
The forecast calls for widespread precipitation through January 19 with a break tomorrow January 12. The strongest weather will likely occur this Friday and Saturday with heavy rain and wind. Follow the National Weather Service Monterey Bay Area at weather.gov/mtr.
Wind advisory through 7:00 pm Wednesday.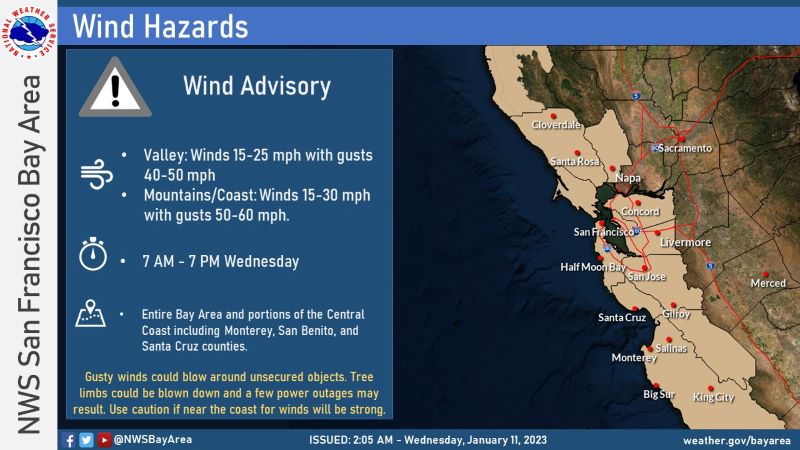 SAN LORENZO RIVER AT BIG TREES FELTON
The San Lorenzo River at Big Trees has subsided from its peak of 24.54″ on Monday to 13 feet early this afternoon. View data at water.weather.gov.
POWER
Power is back on in much with widespread outages remaining in Ben Lomond and Boulder Creek. Keep an eye on the outage map for updates at pgealerts.alerts.pge.com/outagecenter.
ROAD CLOSURES
View current road advisories at experience.arcgis.com/experience/09f637a4d84946edbb5aab283766c9de. See which roads are closed or hindered due to slides or damage and construction. Highway 9 is clear at the moment, but tributary roads vary in condition and access.
CHP Traffic cad.chp.ca.gov
State Routes: roads.dot.ca.gov
SC County Roads: experience.arcgis.com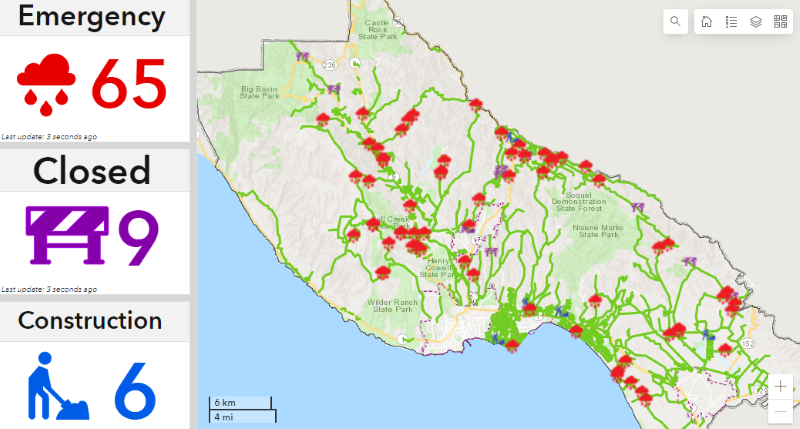 EVACUATIONS
Multiple Evacuation Orders and Warnings around the county have been abated but residents should anticipate new orders during the incoming storm. Look up your zone at aware.zonehaven.com.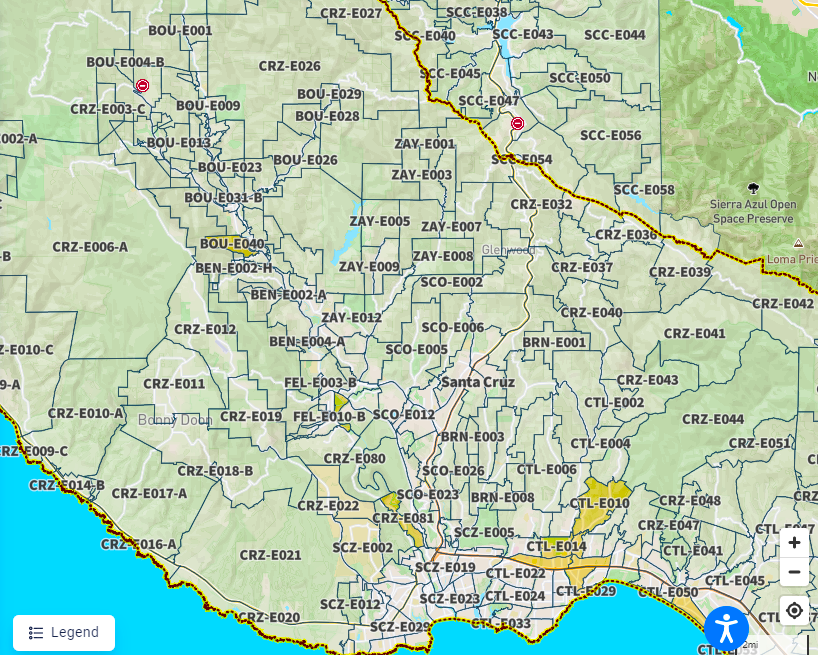 SHELTERS
Santa Cruz County Fairgrounds
2601 East Lake Ave, Watsonville
Pet friendly
Cabrillo College
6500 Soquel Dr, Aptos
Small pets contained to vehicles only
Scotts Valley Community Center
360 Kings Village Rd, Scotts Valley
Temporary evacuation center only
No pets
Jade Street Community Center
4400 Jade St, Capitola
No pets
RECOVERY RESPONSE
PG&E has been staging at the Santa Cruz drive-in property with emergency response vehicles and equipment at the ready.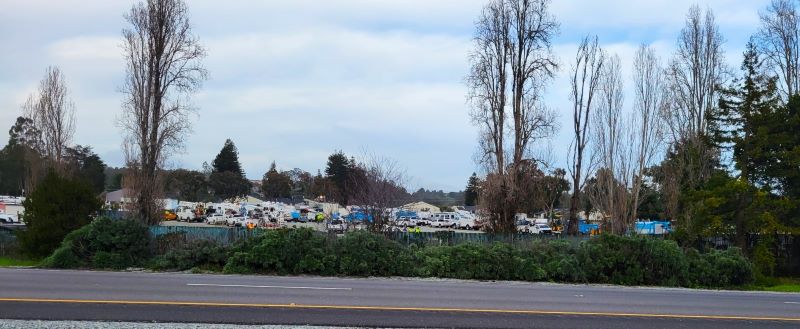 In anticipation of the next wave of storms, PG&E set up a base camp in Santa Cruz with vehicles placed throughout the County. The company confirms that they have more than 4,000 personnel responding to the storm.
Contact Mary Andersen at mary@slvpost.com 831-335-6500 and Julie Horner at leap2three@gmail.com 831-325-1974.