Phase II Debris Removal After the CZU Fire
By Mary Andersen
The CZU Lightning Complex Fire in August 2020 burned over 86,000 acres and destroyed 1,490 buildings leaving several hundred families struggling to find housing while contending with their properties. Many fire survivors have spoken out online, recounting struggles with their insurance companies and Santa Cruz County's planning department. While property owners have found the county's permit processes and changing fee structures troublesome to navigate, the Phase I and II debris removal processes were launched comparatively quickly and transparently with the help of FEMA and state agencies.
The Phase I is described by the County Health Services Agency Environmental Health Division as the removal of household hazardous waste, including "batteries, propane tanks, paints, cleaners, pesticides, and other things that can be caustic, ignite, explode or cause immediate and significant health hazards."
Phase II is described as "general debris, ash and contaminated soil" to be removed prior to the property owner receiving an Environmental Health Clearance in order to move forward with reconstruction efforts. Property owners were able to choose from the Consolidated Debris Removal Program paid for with emergency public funds or to hire private debris removal specialists at their own expense.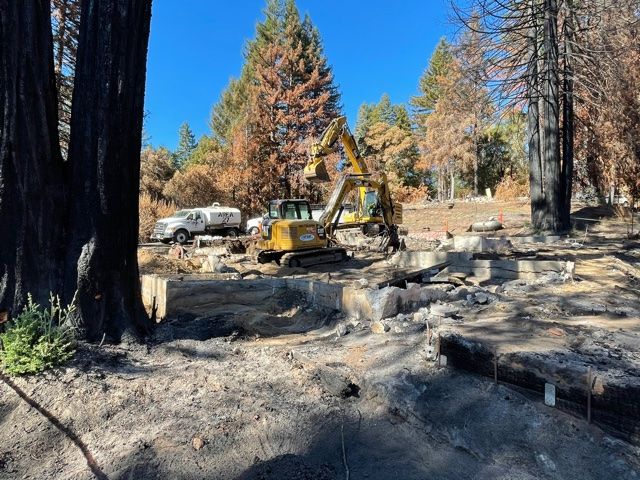 Boulder Creek resident Brian Dean and his neighbors opted to work with a private debris removal company. "They did an excellent job by following the County's requirements in debris removal, recycling and testing the soil for contaminants. The debris removal company also took care of erosion control and all the necessary permits. As a matter of fact, we received word a few weeks ago that the County has signed our Phase II off and show us completed," Brian said.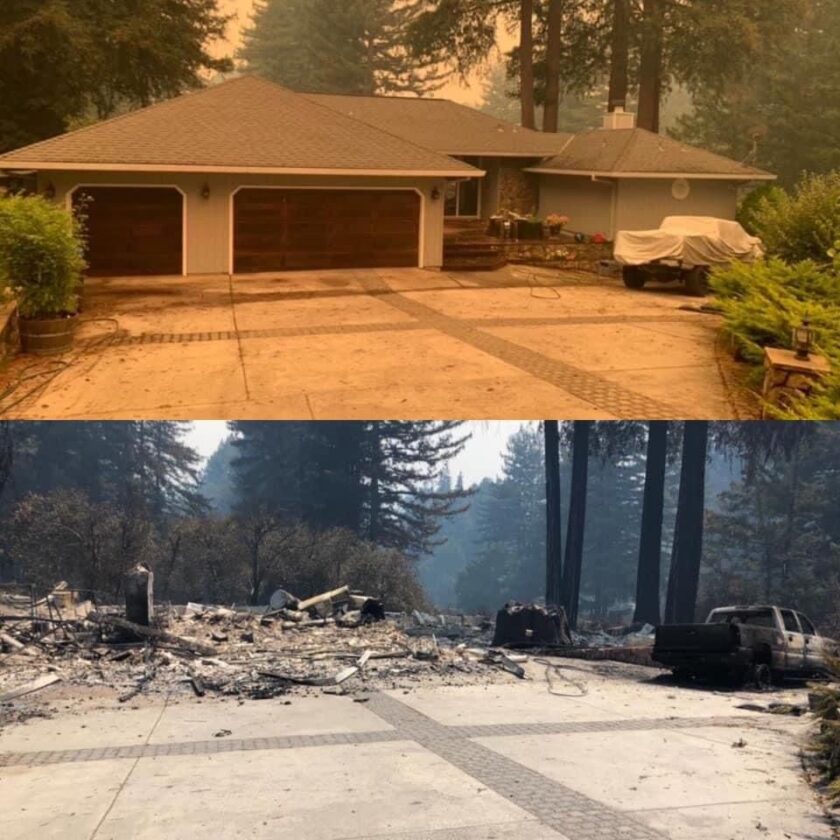 Dean has now been working with the county's Recovery Permit Center (RPC). His next step is a completed Site Plan which will wend its way through various county departments for required clearances.
Dean said, "I may be jumping the gun, but in the meantime, we are working with a home designer on our new home plans. We are keeping the home on the same footprint for the most part with some minor changes and keeping the additional square footage below 500 so we can get through the permit and red tape process as smoothly and as quickly as possible." Dean was able to locate the company that completed the soils report on the home when it was built in 1991. "They have been working with me on updating the report and have taken boring soil samples. Once I get the results and recommendations, I will be giving that information to our structural engineer."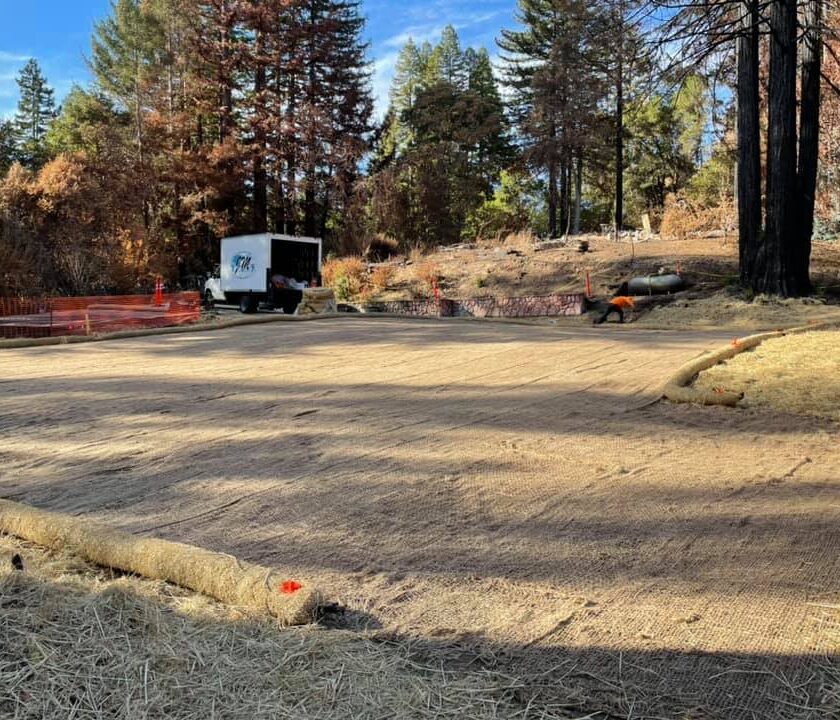 On the completion of the home design and approval from the structural engineer the next step will be to turn that information in to the County's RPC department and request their building permit.
Dean said, "I pray and hope that building and permit costs come down in the meantime because like so many others we were not insured to high enough cost per square foot to rebuild."
Visit the County's Fire Recovery page at santacruzcounty.us/firerecovery.aspx
Photos by Brian Dean