December Astrology: Holiday Love and Celestial Magic
By Catie Cadge, PhD
Holiday love and celestial magic is upon us! December opens with mystical and visionary Neptune stationing direct at 22°39' Pisces on the 3rd. Both Mercury and Venus in Sagittarius square Neptune and also Jupiter early in the month. Our intuition and imagination are powerful and we want to share our visions for the future with others. Now is a good time to assert our own needs, expand beyond our everyday experiences, and connect with those souls that open our minds and hearts in powerful new directions. Look to see where 20° to 24° Pisces and Sagittarius fall in your natal chart. Here you need a Neptunian vision for your life, and the Sagittarius energy of the moment encourages fresh ideas and a new take on relationships to reach a higher ground. Listen to the words of songwriters Bob Weir and John Barlow, "Rising up to paradise, I know I'm gonna shine!" Shoot the arrow of the centaur and think big in Sagittarius style.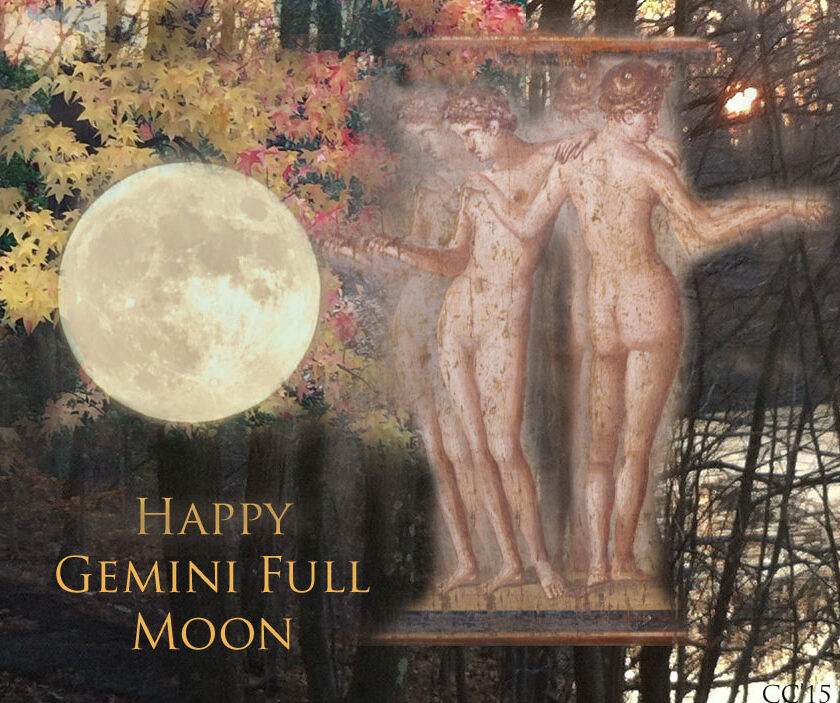 The Full Moon, at 16°02' Gemini, occurs on December 7th at 8:08 pm. The Moon tightly conjuncts Mars, retrograde, in Gemini, also at 16°, and squares Juno, an asteroid of ideal partnership. Following up upon the hopes and dreams of our Neptunian first week, this Full Moon is a doozy. La Luna triggers all the reassessing we have been doing in our heads, our inner voices "that tell us where to go," since Mars went retrograde at the end of October. Something is coming to a head and there may be some outbursts. Be careful, especially in choosing your words. A higher road to take at this lunar time is to seek a world "outside the box," be curious and have an open mind. Juno in Pisces square helps us to see who may be along for the ride. Who is our spiritual and visionary partner in crime?
Later in the month, on December 21st, at 1:48 pm, solstice marks the start of Capricorn season! Saturnalia is in play from December 17th through the 23rd. Yuletide merriment is in full swing as Jupiter, now direct, reenters fiery, passionate Aries on December 20th. With Mercury and Venus now in Capricorn, and the Sun in a square to Jupiter, winter solstice looks to be the perfect blend of the Capricorn reverence for holiday tradition and the spice and gusto of Jupiter. Just think of Charles Dickens' Ghost of Christmas Present; times for feasts a plenty abound!
The New Moon at 1°33' Capricorn falls on December 23rd at 2:16 am and squares Jupiter in Aries, just in time for Christmas. Plant a seed for the month ahead. What mountain are you needing to climb? What great work needs structure and discipline now in your life? Look to see where early Capricorn falls in your chart. Create a strategy to make plans real in 2023. For those at about age 50 or 51, you may feel the asteroid Chiron stationing direct at 11°56' Aries, also on December 23rd. Some ancient wound is ready to heal. Don't let it fester. Drain it and claim the higher path and self-initiative of the Aries warrior and Chiron healer.
The month ends with Mercury turning retrograde at 24°21' Capricorn on December 29th. Your New Moon plans may need some time to percolate and develop. Reevaluate and be patient as you review what needs to happen. Then once Mercury stations direct mid-January and leaves its shadow in early February, we can start to move forward and bring our New Year's Resolutions into action. Just remember, as the song tells us, "I'm in no hurry…nah, nah, nah…I know where to go!" Mountains take time to climb and the Capricorn energy helps us to see each step. Happy holidays to all and many blessings for a great 2023!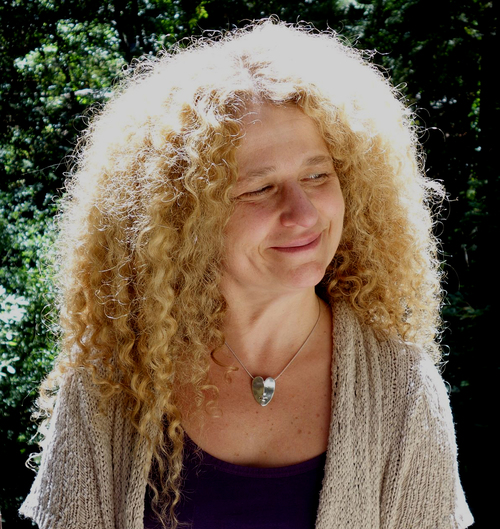 Catie Cadge is Dean of the Forrest Center for Evolutionary Astrology. Classes and more information: forrestastrology.center. Read about Catie and her work at caraeveolutionaryastrology.com.
Featured image by Catie Cadge: The New Moon in Capricorn falls on December 23rd and squares Jupiter in Aries, just in time for Christmas.