By M.C. Dwyer
Multiple offers continue to be the norm here for Santa Cruz County home sales, where sellers often go into contract with buyers quickly – within 2 weeks on average, but often within a day or two. Sellers often profit from buyers paying a hefty premium over asking price. The stats so far through March are eye-popping:
Across Santa Cruz County, the average premium buyers paid is 9.2%, adding $120,000 for an average home sales price of $1,450,000. In January, before mortgage rates started going up, that premium was about 2.7% over asking price.
Scotts Valley buyers paid an average 8.5% premium, carrying the average home sales price up $122,000 to $1,556,667.
San Lorenzo Valley buyers paid an average 9.5% premium, bidding the average home sales price up $86,400 to $999,550.
Obviously, these are averages: some properties still sell for less than asking price. For example, in Ben Lomond, 200 acres with a 5,000+ sq. ft. home sold for $500,000 below its asking price of $3.25 million, after being on the market on and off for several years. In contrast, another Ben Lomond 2000+ sq ft home on over an acre sold for $455,000 over asking price within 2 weeks.
Home sellers are reaping these stratospheric gains because buyers are willing to pay astonishing premiums. Why? My theory is that there are multiple factors driving this market.
Record low inventory of homes for sale.
Pandemic related global supply chain issues resulting in skyrocketing inflation.
The Federal Reserve's assertive plans to fight inflation, including increasing interest rates, causing buyers to scramble before rates go up even higher.
The large population of millennials entering the age of household formation.
The Russian invasion of Ukraine creating global uncertainty (and tragedy).
Recent wild stock and bond market gyrations, leading some investors to diversify their assets into real estate.
The reason why more homeowners aren't putting their homes on the market is that they aren't sure where they would go, and they fear being buyers in the same competitive market. The pervasive myth I hear is home sellers feel like it's risky to sell because they fear getting stuck: – becoming temporarily "homeless," or having to move twice if it's difficult for them to secure their next home. The reality is, home sellers are in a unique position – right now anyway. Sellers can often negotiate just about anything they want, to make their transition to another home easier than they imagine. Armed with cash from their sale, they're in a much better position to win competitive offers against buyers struggling to make a 5%, 10%, or 20% down payment.
With more buyers than sellers, competition drove the median home price in California up to $771,000 in February. Seniors, the disabled, and disaster survivors, many of whom have owned their homes for decades, can take advantage of Proposition 19 to transfer their low property tax basis anywhere in California.
Interest Rates & Inflation
In a widely anticipated response to rapid inflation, the Federal Reserve raised its benchmark lending rate this March for the first time since 2018. 30 year fixed mortgage interest rate averages spiked from 3.25% at the end of 2021 up to 4.75% at the time of this writing.* Unfortunately, many would-be first-time homebuyers simply can't afford to buy here now. Many who earn six figures still can afford to buy and are scrambling to lock in these rates now. The market consensus is that interest rates will increase by 0.25% another six to eight times between now and 2024 until inflation is back under control.
Is this hot market headed for a correction? It's anyone's guess, but this real estate cycle started moving prices higher around 2010, making this an unusually long upswing. One measure of how deep of a correction is possible is to track how many loans are past due. CoreLogic tracks this: delinquencies have fallen to 3.3%, the lowest level recorded since at least 1999.
CZU fire lots: Challenges, Tiny Homes on Wheels, and Vandalizing
It saddens me that many, many CZU fire survivors are struggling with insurance and the arduous challenges of obtaining pre-clearance to rebuild, often getting hung up by the geology of their lot or their septic system. Many lost homes pre-dated the very existence of the Santa Cruz County building department! In the old days, no thought was given to historic landslides or earthquake faults. Now, many septic systems are over 40 years old, and new homes must be rebuilt to current code, (with a few exceptions). But in some cases, rebuilding may not be cost effective…or even possible. Potential solutions include Tiny Homes on Wheels (THOW), but our County does not yet consider these permanent homes. Please take a moment to fill out this survey and support our county joining others across the state who already allow THOW as permanent housing: https://www.sccoplanning.com/PlanningHome/SustainabilityPlanning/tinyhomes.aspx
Finally – did you know there are rampant thefts and vandalism happening on the lots of our fellow fire survivors? These survivors already lost everything, yet other people are helping themselves to the few items left that survived the fires – from metal outdoor furniture to concrete sculptures to rock walls.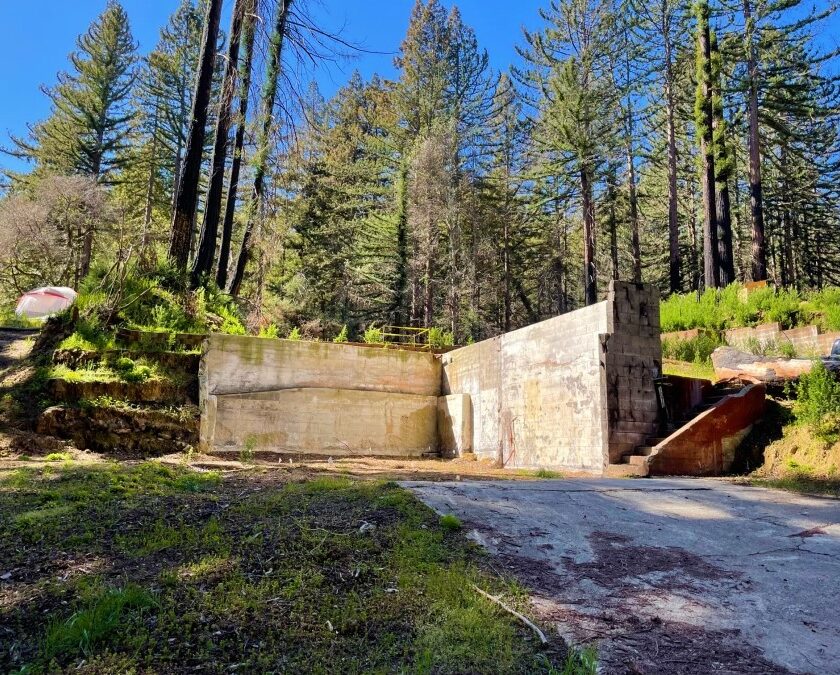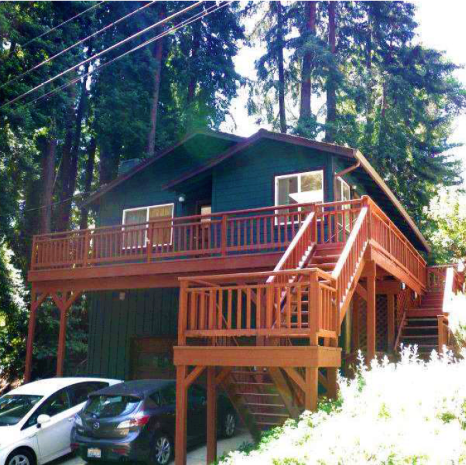 Our Rebuild
My husband's engineer and design team are still targeting submitting building plans to the County in March. The next steps are applying for permits. To save money, my talented husband designed the kitchen and baths and will be building all of his cabinetry.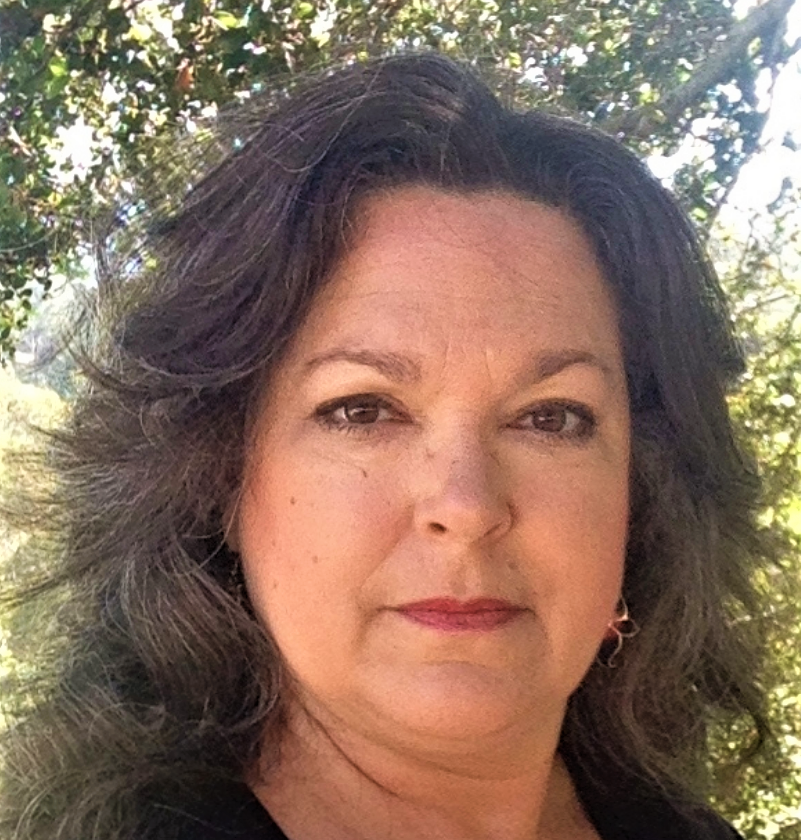 "M.C." (MaryCatherine) Dwyer, MBA, REALTOR®
CA DRE License 01468388
EXP Realty of California, Inc.
Serving San Lorenzo Valley and Scotts Valley since 2005
(831) 419-9759 E-mail: mcd@mcdwyer.com www.mcdwyer.com
Want to see something discussed in a future column? Email your topic or question!
Sources: MLSListings.com Commercial and Single Family Homes data, California Association of REALTORs, Reuters, CoreLogic, REALTOR.com, Mercury News, Mortgage Bankers Association, Santa Cruz Sentinel, through press deadline March 24th 2022.*
The statements and opinions contained in this article are solely those of the individual author and do not necessarily reflect the positions or opinions of eXp Realty, LLC, or its subsidiaries or affiliates (the "Company"). The Company does not assume any responsibility for, nor does it warrant the accuracy, completeness, or quality of the information provided.
Photos contributed by M.C. Dwyer