Boulder Creek's Present: Adventure Gift Store
By Jennifer Mount
Are you ready for an adventure or perhaps the discovery of a precious Main Street gem? Nestled in the mountains near Big Basin and in the heart of downtown Boulder Creek, you will find Present: an Adventure Gift Store, and what a gift it is!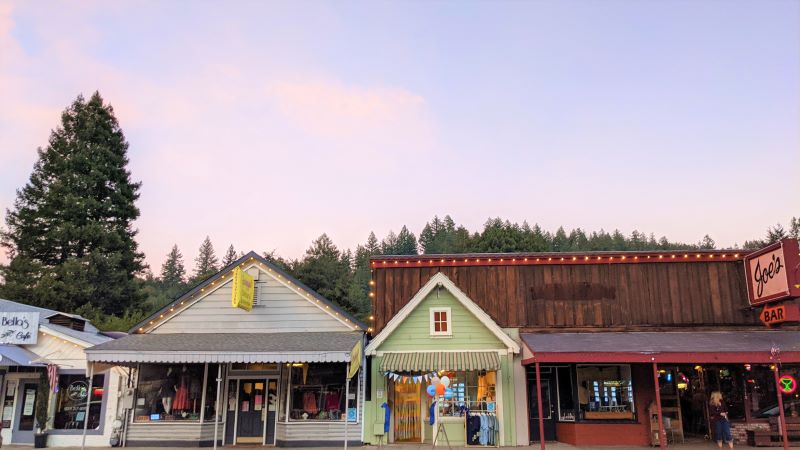 This store is a tribute to nature and our very unique SLV environs. The owner, Jackie Wright, counted her blessings during the pandemic as she worked from home and used that extra time to nurture the idea for the store. She built the business plan in July 2020 and was ready to pick up the keys to her new location in August on the day Boulder Creek residents were evacuated for the CZU fire. Big Basin's natural beauty was to be the draw for visitors who would make up the core of Jackie's anticipated business clientele. As she watched her hometown and business plan go up in smoke, Jackie stayed true to her idea for the store. Doors finally opened in November 2020, just in time for the holiday gift giving season.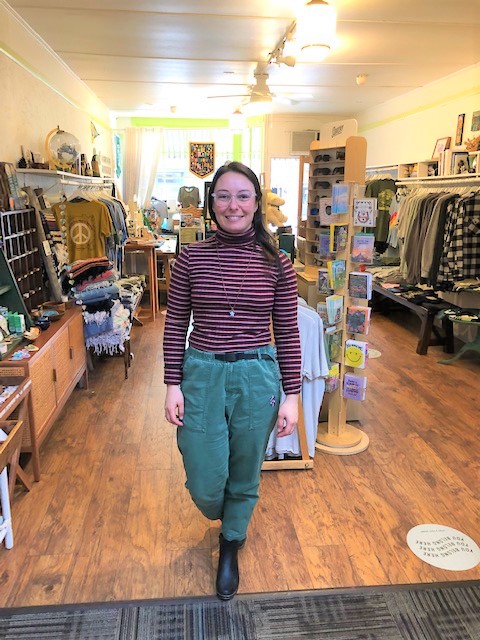 The tight-knit local community immediately embraced the Adventure Gift Store as a source for gift items and brought the shop to life despite the closure of Big Basin. "Repeat customers now make up 20% of the business and the store gets plenty of customers on foot as they stroll downtown," Jackie said. Then, when Big Basin reopened, the store saw a significant increase in traffic and revenue.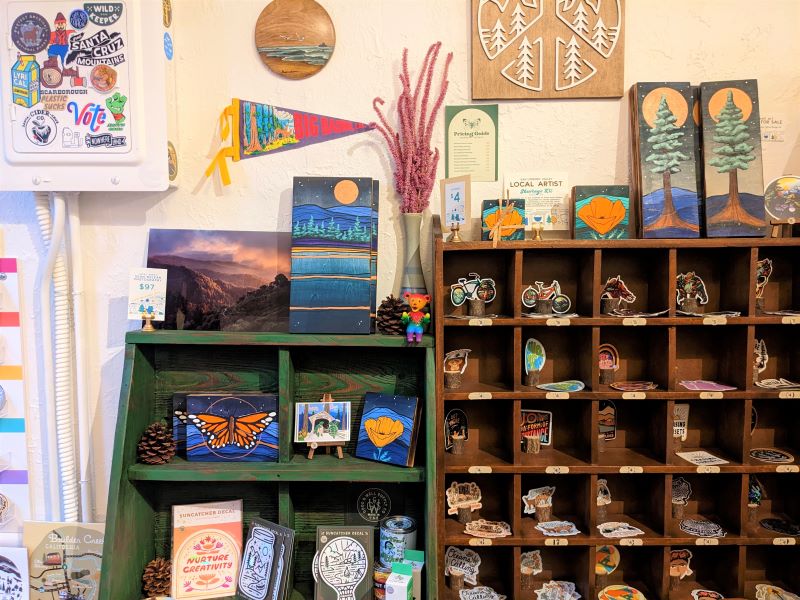 Jackie's best sellers are stickers created by local artists, a favorite for SLV teenagers. The store carries goods from over 50 different vendors, mostly local, that appeal to the nature lover. You will find one of a kind outdoor-inspired apparel and souvenirs that sing the praises of the beautiful land around us. The store celebrates local artists and vendors such as Pau Hana Designs, Annika Layne, Skavenge Art, Sean McLean Photography, SCM Clothing, Nicky Gaston, Mountain Talk, and the Great Santa Cruz Mountains.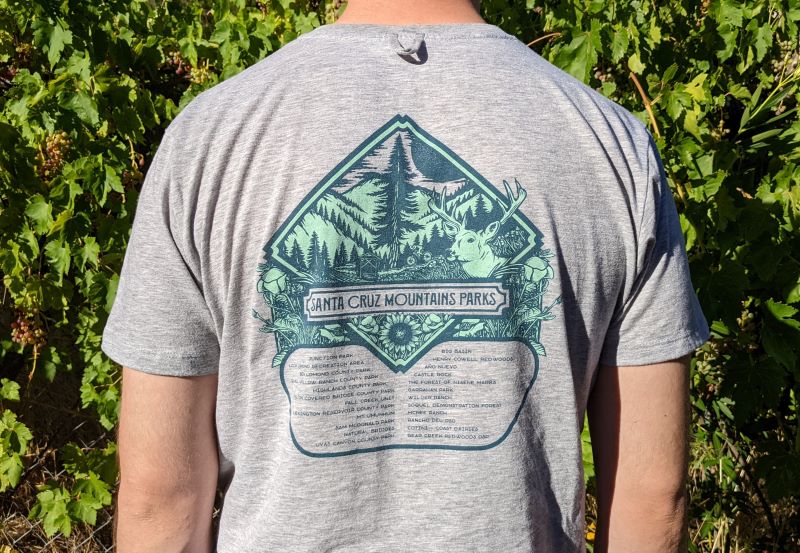 Jackie's mission for the shop is to spread earth love and to raise awareness of the great outdoors. She believes that the more time people spend outdoors, the more they care and connect with nature and its preservation. Jackie is a great example of an Earth steward. As an ambassador and outings leader for Peninsula Open Space Trust (POST), she guides people on regional hikes and volunteers her time stewarding the land through tree thinning, weeding of invasives, and trail building with Santa Cruz Mountains Trail Stewardship (SCMTS), all the while gathering a rich knowledge of the history and the future of our sacred dwelling.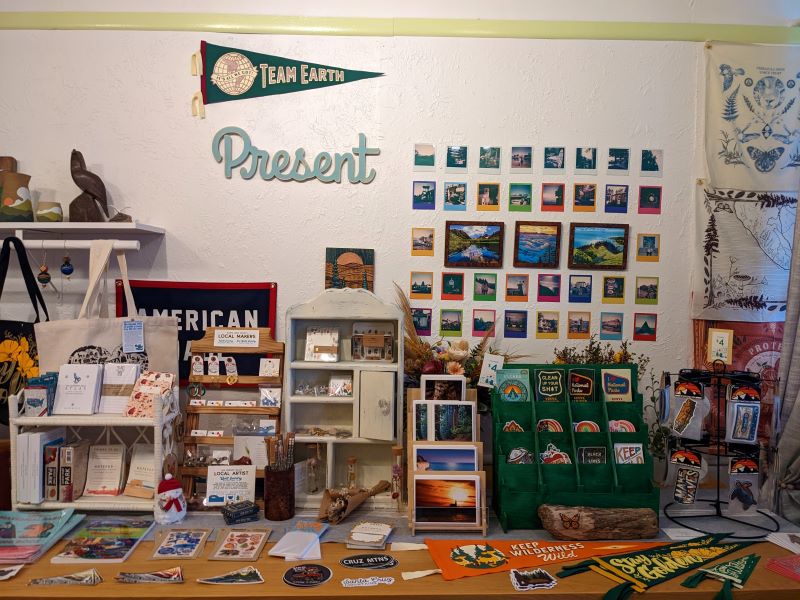 Present gives 30% of its proceeds to several nonprofits including POST, Tomorrow's Air, Save the Redwoods League, Boulder Creek Fire Department, Amah Mutsun Tribal Band, and the ACLU. Currently, Jackie is raising awareness for 30×30, a worldwide initiative for governments to designate 30% of Earth's land and ocean as protected areas by 2030. The strategy involves biodiversity-related commitments and actions that work toward restoring and reconnecting lost habitats and addressing climate change.
Jackie's entrepreneurial spirit was seeded by her parents, who owned a variety of businesses in Illinois over the years. Her mom was an antiques dealer and has inspired a new line of vintage apparel and books that will be presented in the store next year. Hours are seasonal, opening most days in June and July and again in November and December. Moving into 2023, the store will become a pop-up space in the off-season opening one weekend per month and featuring a local artist. It will be a new experience every time and then returns to a consistent representation in the summer and holiday months.
Jackie is very intentional about her plan for the store as she balances environmental, personal, and business sustainability. She wants to help people represent the places they love. She focuses on creating unique products for the Santa Cruz Mountains that showcase its charm and vitality. Visit Present: Adventure Gift Store at 13124 Highway 9 in Boulder Creek or at adventuregiftstore.com. Thank you, Jackie, for creating such a welcoming and purposeful place to give the gifts of love and nature!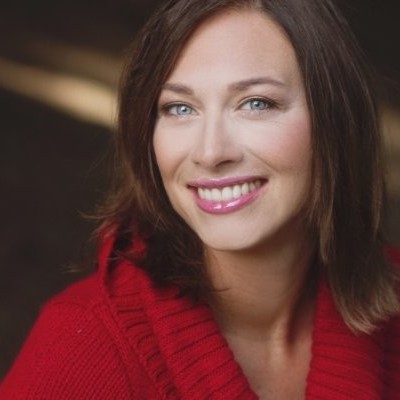 Jennifer Mount provides educational workshops and consulting to support emerging leaders in developing the communication skills necessary to guide their teams. She has partnered with Fortune 500 companies, non-profits, and small businesses and currently focuses on local Santa Cruz County organizations. jennifermountconsulting.com
Photos contributed by Jackie Wright
Caption: Jackie Wright and her Adventure Gift Store in downtown Boulder Creek