By Michele Murphy
In the still building wake of an unprecedented worldwide pandemic, the shows must go on. For now, and in the near future, there won't be dancing in tightly packed venues or swaying and grooving among throngs of fellow lovers of music and dance. No outdoor festivals with chairs and blankets laid out in the sun. However long we must live without these soul satisfying events will be too long. For now we must do what we can to seek out and support our treasured musical talent and venues.
We are lucky here in the Santa Cruz Mountains with an array of colorful local talent spanning genres from titillating toe tapping to fantastic foot stomping. Sensational live music venues abound – the newly remodeled Henflings, Felton Music Hall, which was just getting up to speed under new ownership and bringing in terrific national acts along with favorite local bands, and Joe's Bar in Boulder Creek. Our cup runneth over choosing which act to catch on any given weekend. Wonderfully diverse, vibrant, and normally plentiful, the live music scene here is usually going off.
Our area grows amazing musicians. The extensive artist community, the laid-back vibe and acceptance of free expression, the natural beauty that surrounds us, so many positives nurture the artist's passion.
In the face of no gigs for the foreseeable future musicians are finding new ways to continue performing and figuring out how to survive. We checked in with some local musicians to find out how they are finding ways to perform as we wait to see what the future will bring.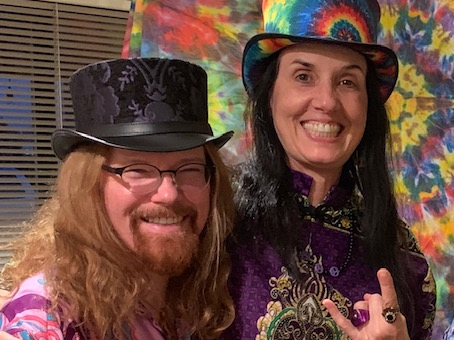 Flamboyant musician and entertainer, Groovy Judy is doing "Live at Five" shows every day at Facebook.com/groovyjudyrocks. Judy said "I perform with my husband Pete as a duet. I sing and play guitar; he sings & plays electronic percussion. We do my songs, covers, and requests. Our vibe is upbeat, colorful, and rocking! We have created a mini-stage in our living room by using different tapestries & stage lights. I had a Southern CA Solo Tour planned for March that was cancelled plus all of my shows through May. I make my living by teaching music & performing, so this has been quite a hit for me financially. I'm extremely grateful though to be alive, healthy and still able to share my gifts and spread joy from the comfort of my own home."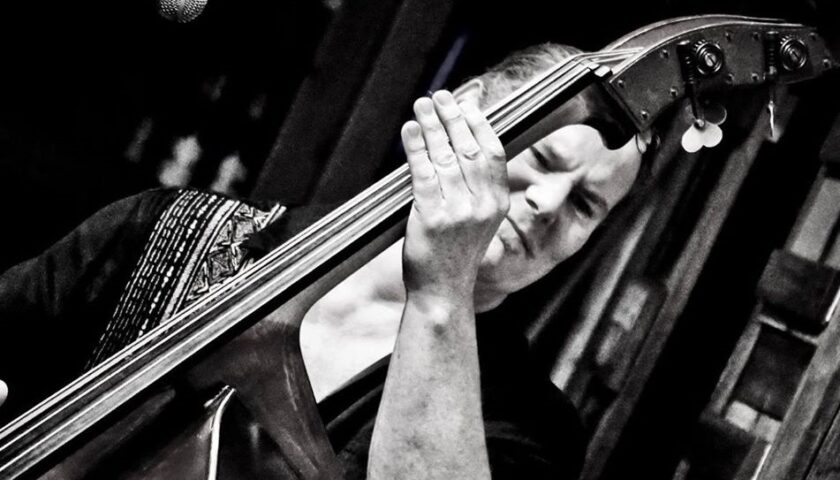 Terrence Shields stays current teaching music online. Felton resident, and upright bass player, Terrence works with Alan Parsons on The Art and Science of Sound Recording. With open content courses already in place they were ahead of the curve, but now in a generous pivot, they are offering their courses to schools nationwide, for free, to enhance web-based curriculums. Kids have taken a hit during the pandemic, missing graduations and proms, acclimating to virtual learning, missing their friends…some might truly appreciate a course that enables them to learn how to record and get involved in the music industry. At the time of our interview, Terrence had interfaced with Zoom to optimize their tool better for instruction, saying "This was both for me as a musician, and as the COO of artandscienceofsound.com".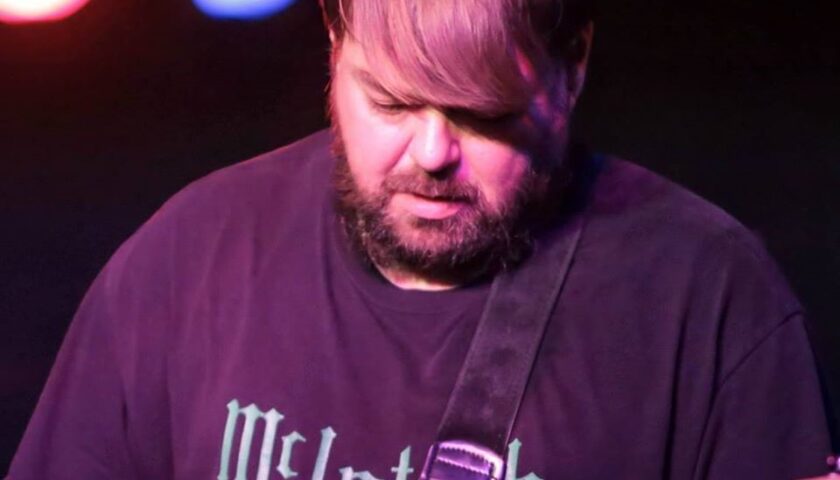 Peter Sawyer from Brightshine, a local band combining rock, funk, Latin and jazz influences, said, "The first couple of weeks of the shutdown were tough, I had a bunch of great gigs with Brightshine and Left Hand Monkey Wrench Gang lined up and was going full bore on promo, rehearsal and preparation. It was profoundly weird to have it all come to a screeching halt. I decided to put all the energy I was going to be using for the gigs into writing and creating a new album. I wrote 5 songs in the first week and have been knocking the album into shape. As soon as the lockdown is over, I'm planning to start demoing these tunes in hopes of going into the studio and recording. Strange days indeed…" Visit brightshinemusic.com.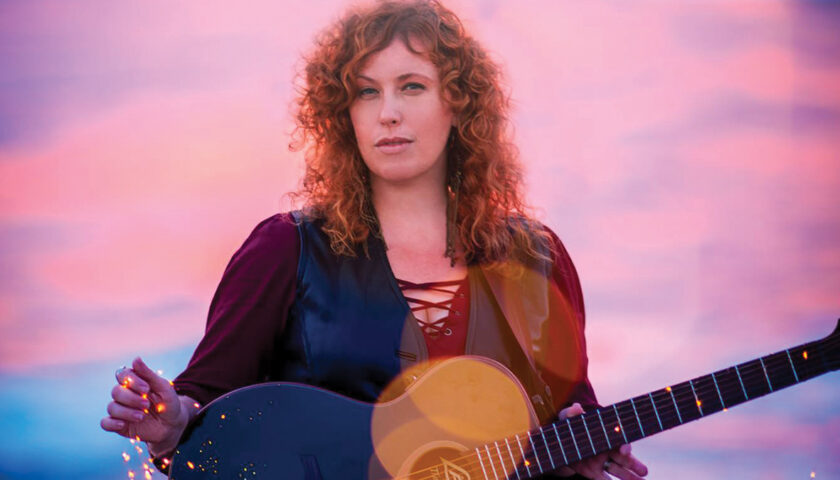 Singer songwriter Aliza Hava said "like many artists, I had to cancel my album release tour. Some of these were industry showcases, so I'm very bummed. To stay vocal, I've done livestreams in the Busking Down the House FB group and also on my music page at facebook.com/alizahava. I'm planning on playing Sofa King Fest, Socially Distant Fest, and Balanced Breakfast Online Music Fest in the coming weeks. As a host of the local chapter of Balanced Breakfast, I've curated 4 local acts to play their online national festival, which has 192 artists/bands from around the country."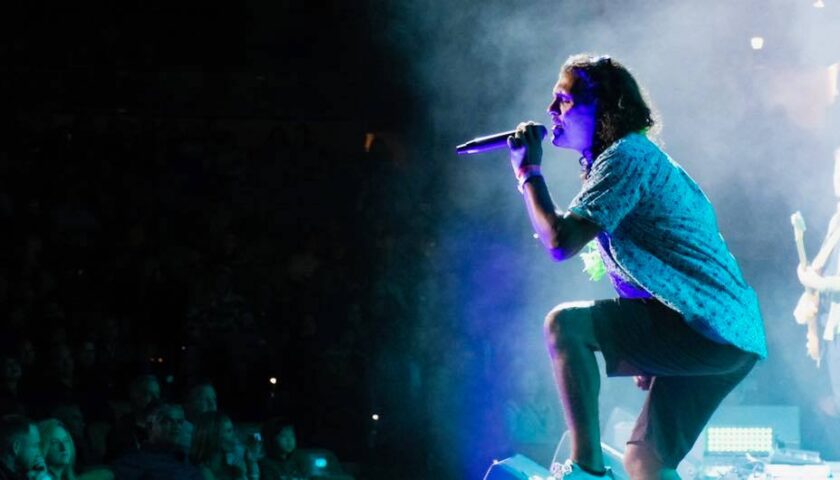 Maximillian Masluk of Pacific Roots, a local reggae rock band, said "as a lyricist and songwriter, there's a lot of work to do on my own. It's more efficient for me to listen to a rough recording of a new song and write the lyrics in the car, than to make the whole band play the verse or chorus on a continuous loop. The quarantine has made this work MUCH more valuable and makes you truly appreciate the technology we have. We were able to stream a live show to our fans on Instagram, outside, less than 10 people gathered… We didn't charge our viewers, as a way to engage with our fans, show off a new song, and keep them happy so they will come back for more content. Staying relevant and keeping fans engaged is crucial to success in the music industry, especially during this quarantine." Visit pacificrootsmusic.com.
If we want to look forward to the magic of music events we can participate in musicians' livestreams, make donations via Paypal or Venmo, and patronize the music venues who host the artists. And take heart, the music never stopped.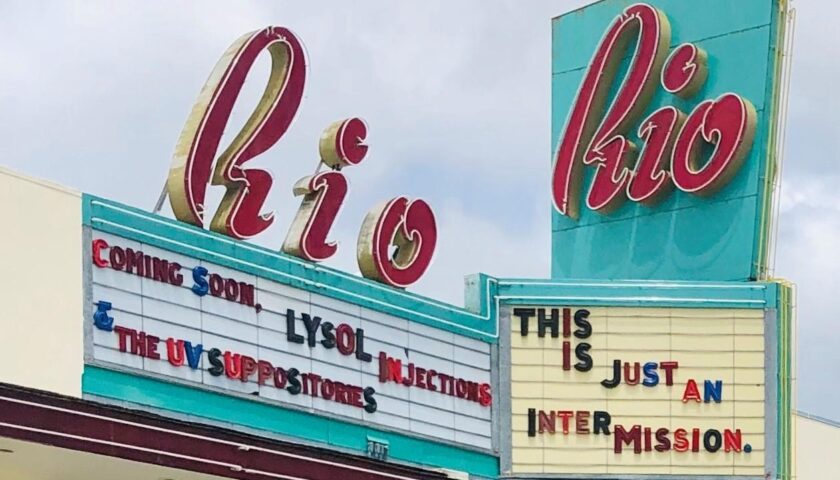 If you have ideas for future entertainment articles, please contact Michele Murphy at musictales831@gmail.com.