Shopping and Gathering in the Walkable Towns of the San Lorenzo Valley
By Steven Robins and Julie Horner
Felton
Sun-soaked and surrounded by lush forest, downtown Felton is a natural meeting place at the gateway to San Lorenzo Valley's small town corridors. It is here residents and visitors gather to enjoy shopping and sipping local. Simpatico (home décor), Mountainside (handmade jewelry), Tomboy Outpost (western vintage), Wild Iris (floral), Crooked Beauty (crafting), Heads Up (hair), and others, are bringing fresh energy to the village.
Visit Felton Mercantile, the makers collective in the heart of this redwood mountain town. Owner Cherme' Wurtz curates offerings from more than 70 local independent crafters. The space is a feast of color and creativity, a crown jewel in Felton.
Candi Lee Fragassi, an early trendsetter, owns Mountain Spirit, a magical rock and gift shop at the junction of the mountain roads. A must for those into the mystic, Fragassi enjoys a brisk business.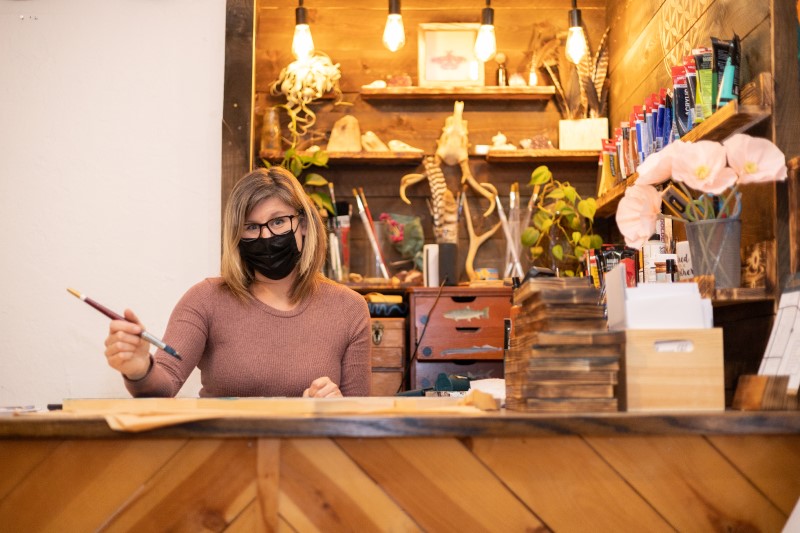 Artist Selena Zontos was waitressing at the Cremer House when she saw a spot open up across the street and jumped on it for the studio/gallery of her dreams, remembering her father's encouragement to "live the life uncommon." Zontos' Skavenge Art is a wonderland looking out on the increasingly lively Felton community deck.
Rose Peterson took over the beloved White Raven just before the pandemic. But Peterson and her crew have kept the coffee and chai house going in tasty style. Next door at Wylder Space, culinary academy trained chef Molly Bravo has created an intimate foodie gathering spot, weathering the times by nurturing her thriving catering business.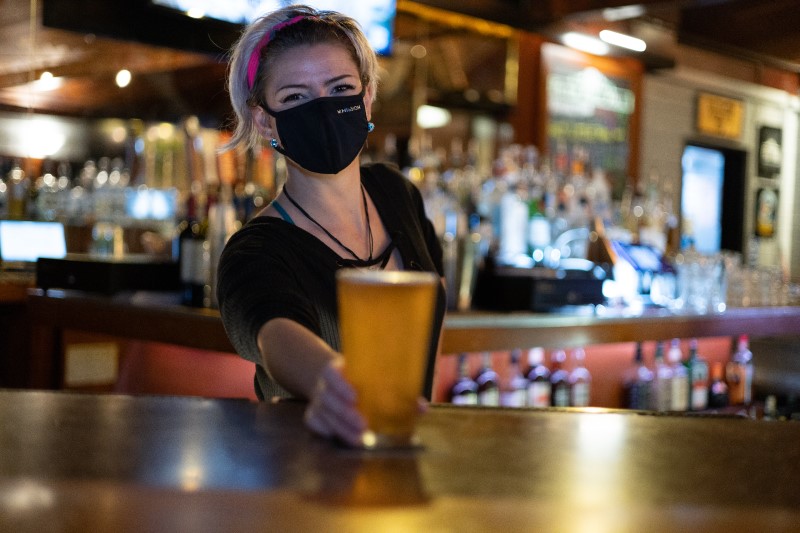 The team at Felton Music Hall offers pub fare highlighted by their to-die-for fried chicken. They've taken live music to the next level with world class performers. And we're all looking forward to the SLV boys behind Humble Sea Brewing opening their new Mountain Tavern across the street in the new year.
Back at Felton Mercantile, shop cats Sid and Johnny entertain delighted customers. Something fresh and vital is happening in Felton, and it's the enterprising, imaginative merchants who are leading the way.
Ben Lomond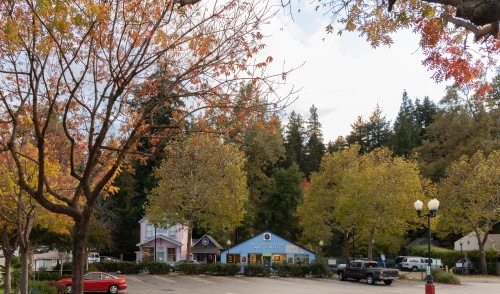 Unique holiday shopping opportunities await in charming Ben Lomond. The Thomas Gallery's holiday gift exhibit features 25 local artists this year offering paintings, pottery, journals, and jewelry. Don't miss the vintage treasures at Valley Churches' gift boutique where your purchase will benefit a vital year-round food pantry. Mountain Feed is a local favorite with virtually every household and garden gift imaginable. And be sure to end your shopping spree with a stop at Henflings for a brew and their famous burger and onion rings.
Boulder Creek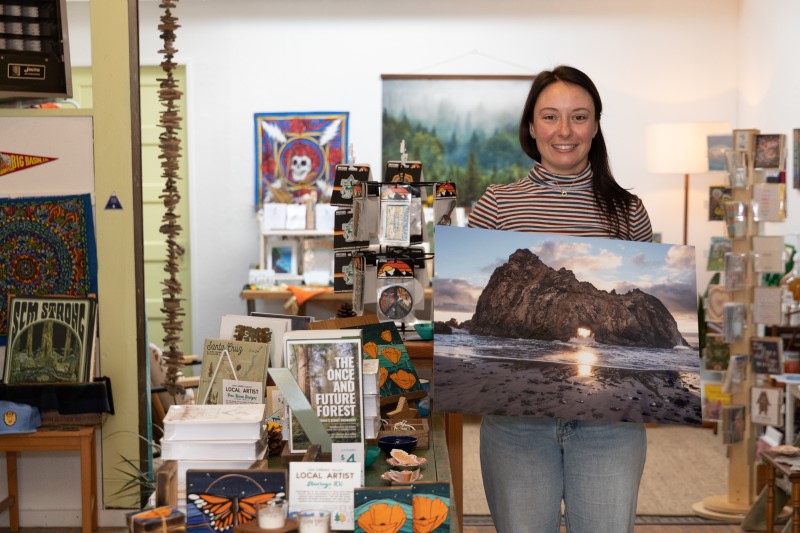 Like a page out of the logger's chronicles of yore, Boulder Creek has maintained its western aura. Its turn-of-the-century false fronts and iron hitching rings are still embedded in the sidewalks. Colorful murals depicting the area's history and warmly lit storefronts complement rows of twinkling lights marking the eave lines of the downtown businesses.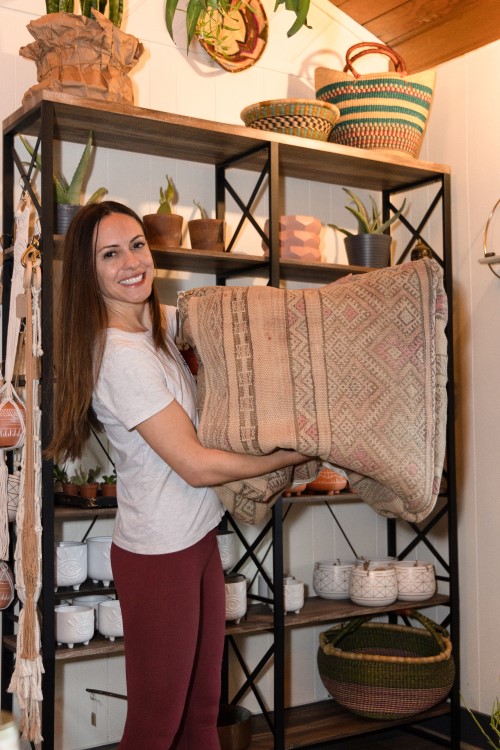 Boulder Creek offers visitors a destination shopping experience where you can settle in for the day exploring boutique shops and family owned eateries away from the congestion of the bigger cities. Enjoy a steaming cup of freshly roasted coffee at the Tree House Cafe or Jenna Sue's, or head to Big Basin Winery or Joe's Bar to fortify before tucking into the tiny crafters' emporiums and antique shops that line main street. Nip around the corner on Forest Street to find bulk teas, herbs, and cacao at Manipura Marketplace, the new apothecary, and take your time strolling nearby neighborhoods with their Victorian "painted lady" clapboards. By evening light, a visit to Scopazzi's for fine dining and a cocktail by the old stone fireplace is a must; the building — and the experience — is one of the last of its kind in the Santa Cruz Mountains and a perfect way to put you in the holiday spirit.
Photos by Sean McLean
Featured photo: Downtown Felton at Dusk