By Julie Horner
For years it was known as the Merrybrook Lodge, a charming collection of cabins just off Big Basin Way near downtown Boulder Creek. Described by visitors as "rustic with beautiful views, clean and comfortable," proprietor Masood Madani says, "We have the best river view in the area!" Following a shady footpath to the creek's edge, ferns and maples flutter gently, framing a private natural swimming hole.
There are four rooms in the motor lodge and seven cabins, and all are cozy with knotty pine interiors throughout. The cabins have open-beam ceilings and private decks, and each has its own fireplace. Plus, there are three RVs and one tiny home available for booking. Everything is tucked away in the trees with the sound of the creek babbling nearby.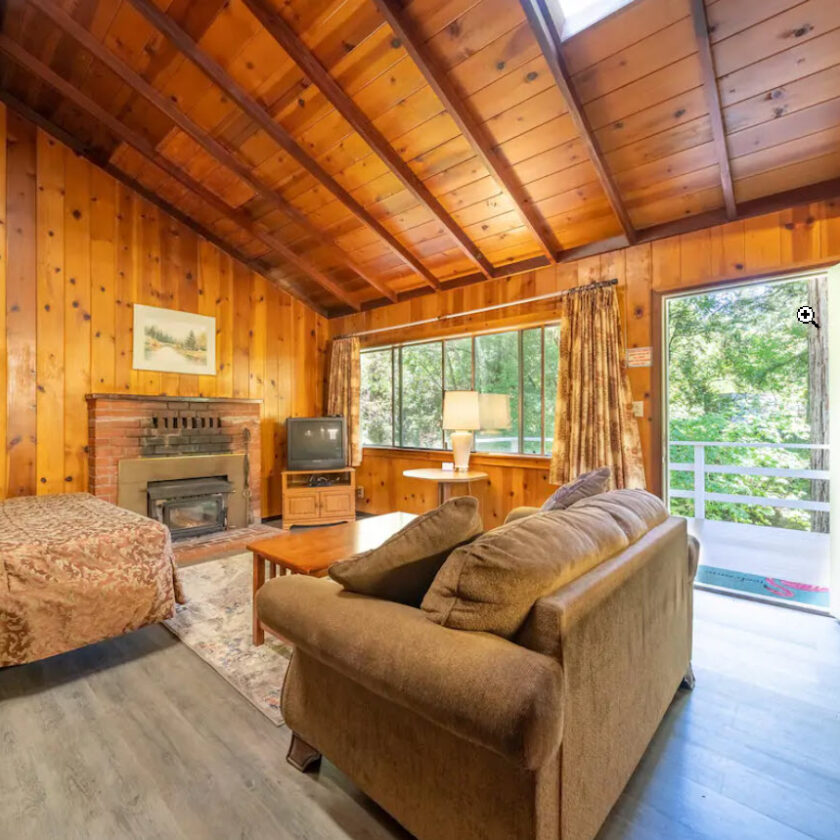 Most people come from Los Angeles or San Jose, Masood says. "They Uber over, stay for a couple of nights, walk to Scopazzi's, and Uber back." Most who stay, Masood says, spend their time close to their cabin enjoying the sounds of the creek. Guests call it "a relaxing mini-retreat under big trees with quiet nights that will really charge your battery."
Making good use of time during the health crisis, Masood poured his energy into tidying up outside and installing new hardwood floors and refrigerators in each cabin. He's planted fruit-bearing trees like pomegranate and almond. The property is peaceful and Masood is a congenial host.
A legend in the Santa Cruz Mountains, he was proprietor of Masood's Liquor and Deli in Ben Lomond for 29 years before selling the business in May of 2020. He still owns the property: the name and the legend stay with the building. He still gets texts from patrons expressing how much they miss him. An essential roadside stop along Highway 9, Masood's was an institution in Ben Lomond. Now he provides rest and respite in Boulder Creek and lives on-site at the lodge that bears his name.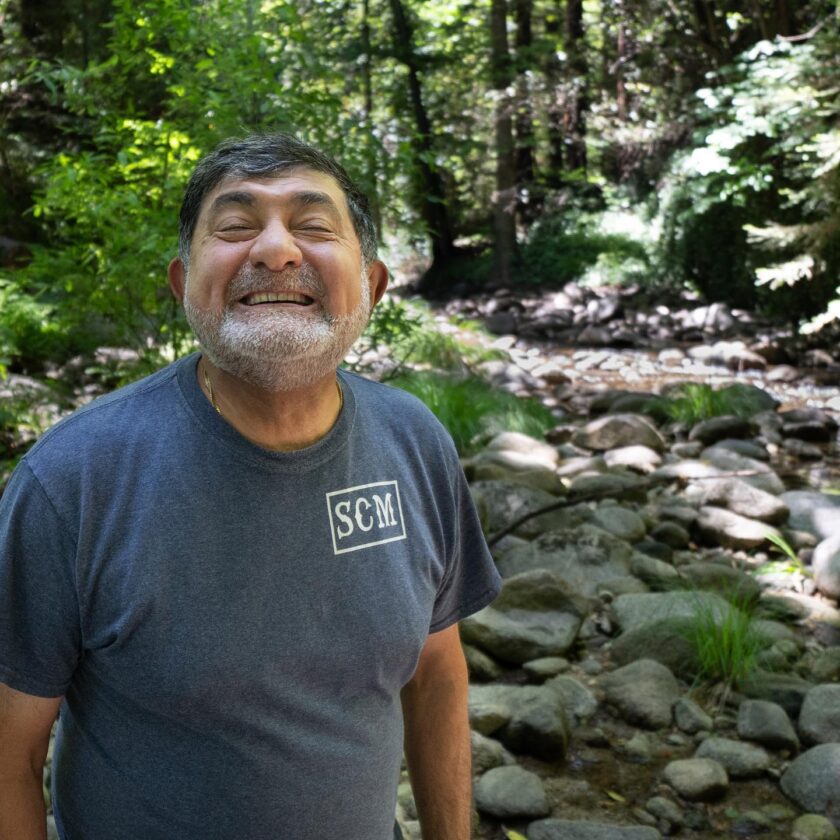 An advocate for beautifying downtown and bringing more eateries to Boulder Creek, he's looking forward to welcoming summertime visitors to the redwoods. "Come and see Masood at Masood's Lodge!"
Masood's Lodge 13420 Big Basin Way, Boulder Creek, CA 95006 (831) 338-6813