Commentary: The Power of Unity
By Christopher Bradford
In the heart of the Santa Cruz Mountains, the San Lorenzo Vallery is more than just a series of picturesque towns — it's a symbol of resilience, unity, and the power of community. When the CZU Lightning Complex fires tore through our region in August 2020, destroying 911 homes and displacing those families, it would have been easy for despair to take hold. But instead, the community rallied together, proving that the human spirit can triumph over adversity.
Taking a Stand Together: Protecting Our Community
This newfound unity was put to the test when our community faced proposed legislation that threatened to hinder rebuilding efforts. The legislation would have added unnecessary red tape and expense to the already daunting process of rebuilding, putting many fire survivors at a disadvantage.
Refusing to stand by and watch our community suffer, we came together once again — this time in protest. Hundreds of residents and supporters flooded the Board of Supervisors chambers, voicing our concerns and demanding fair treatment for fire survivors. Our voices were heard, and legislation was ultimately revised to better support our recovery.
When ongoing challenges with our water supply threatened residents' ability to rebuild or to live on their properties, the community rallied anew. First the Fallen Leaf (Big Basin Woods) neighborhood, then a broader contingent of community activists began reaching out to elected officials and organizations to find solutions. The word from Supervisor McPherson's office was that it "was not a county issue." So we began to organize together, researched our options and began communications with the California Water Resources Control Board. They acknowledged the issue and took in our complaints. But we knew this was not enough, so collectively we started reaching out to Senator John Laird, Congressman Jimmy Panetta, and newly elected Assemblymember Gail Pellerin. They supported our efforts by communicating with state officials and advising us on our options. And while we were told many reassuring things, we continued pushing because until the situation is actually fixed nothing has changed. In the meantime, we created an advocacy group for Big Basin Water customers at customersofbbw.com.
The good news is that thanks to this work by dedicated residents, the state is finally beginning to look at options that will restore our uninterrupted access to water by repairing our water infrastructure. The long-standing issues with Big Basin Water are beginning to be addressed, albeit slowly, because residents are standing together to demand positive change. The work that we do together matters!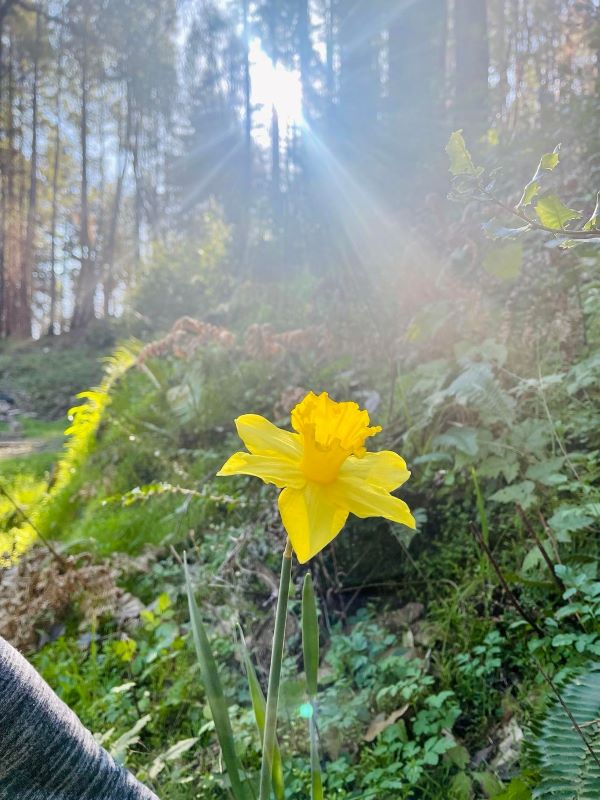 The Road Ahead: A Brighter Future for San Lorenzo Valley
While the scars of the CZU fires will always be a part of our area's history, we can take comfort in knowing that the SLV community is stronger than ever. We continue to organize and come together to help solve community issues at the grassroots level. Efforts like the CZU Barn Raising (czubarnraising.com) — through which individuals and the business community can come together and donate time, money, or skills toward helping neighbors rebuild — are absolutely vital in our efforts to move forward and continue to make people whole and get them home again. We've witnessed firsthand the transformative power of unity and the extraordinary capacity of our people to come together in the face of adversity. We're going to need to keep these engines of recovery in place; we haven't seen our last fire or our last flood.
Ultimately, our community's spirit has not only endured the fires and storms but has grown stronger because of them. SLV stands as a testament to the power of coming together, lifting one another up in our darkest times, and forging a brighter future from the ashes of tragedy.
Planning is underway to mark the 3rd anniversary of the fire. The CZU Remembrance and Recovery Gathering is scheduled for August 19, 2023. We'll keep you posted. Follow me on YouTube @Bridgingthemountain.
Christopher Bradford lives in Boulder Creek with his wife and five children. He is an advocate for the community and a CZU Fire Survivor. He is a black belt in jiu-jitsu and teaches children and adults in Scotts Valley. Christopher is CFO at Dream Home Images, a real estate marketing company.
Photos contributed by Christopher Bradford