Boulder Creek Community: A United Voice
By Taylor Kimble
As the world struggled with COVID-19 and its various complications, the Santa Cruz Mountains faced yet another life-threatening obstacle in August 2020: the CZU Lightning Complex Fire. The fire forced mountain residents to evacuate their homes and scatter to all corners of the country. In the wake of displacement, fear, and uncertainty, Jo Romaniello, a marriage and family therapist, created a Facebook group in September 2020 as a haven for the people of Boulder Creek to share their stories. Jo envisioned self-publishing a collection of personal stories and photographs from the Boulder Creek community to raise funds for the Boulder Creek Volunteer Fire Department. In 2022, just in time for the second anniversary of the CZU Fire, she accomplished this goal.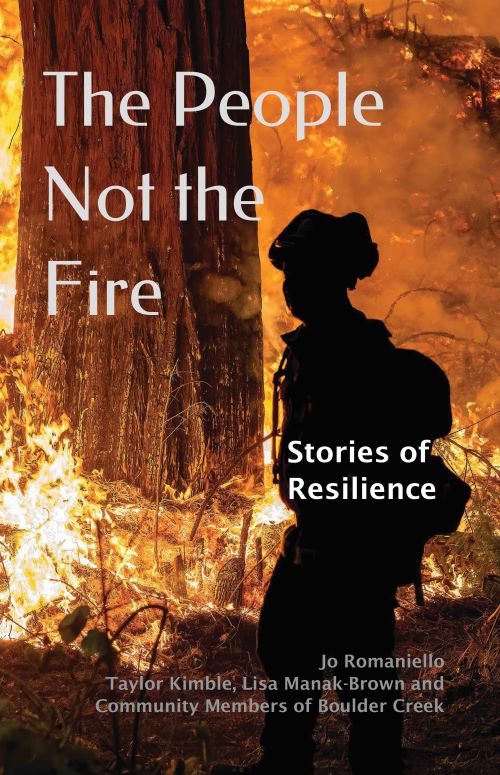 The People Not the Fire: Stories of Resilience was published on Amazon on August 3, 2022. Jo's journey was a long one, but she didn't travel that road alone. Shortly after Jo announced her intentions on Facebook, I offered my professional writing and editing skills, joining her as co-manager, co-author, and co-editor. Lisa Manak Brown, a leading Bay Area educator, joined our team in 2021 to help interview, write, and edit stories. We wanted the CZU Fire book project to be an avenue for healing and to reflect the people's individual and collective experiences; we wanted the world to hear the community's united voice instead of the fire's roar.
A Delicate Process
Reaching out to the Boulder Creek community to gather stories was a complicated and delicate process. Some residents lost their homes, pets, and precious treasures. Others remained displaced for several months due to a lack of water, power, and access to their homes. People were grieving, fractured from the trauma of evacuation, displacement, loss, and the ongoing pandemic. Jo and I posted encouragement and guidance to the Facebook group on how to start the writing process. We also offered to interview those who didn't wish to write their story but still wanted it told.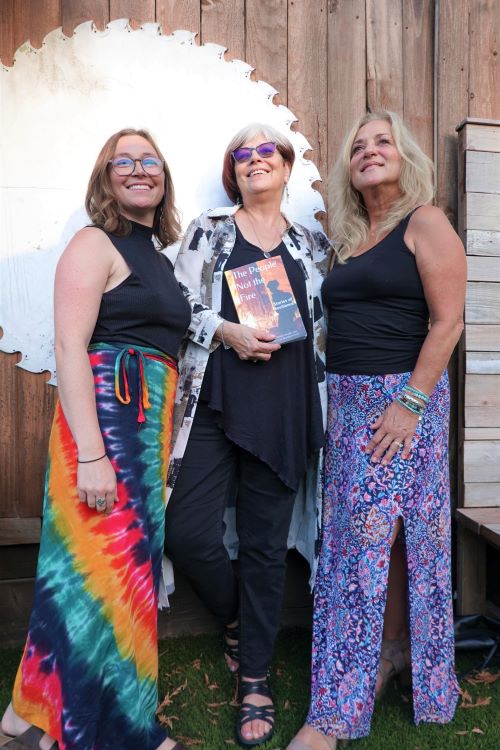 Jo, Lisa, and I are bonded forever as CZU Fire survivors. We dedicated our free time and resources to the project, determined to showcase the Boulder Creek community's resilience in the face of a natural disaster. Whenever reading each of the stories reopened wounds and reanimated memories, we persevered through the shared heartache. We fought through technology issues, time zone differences, and early morning meetings. We cried and laughed together, supporting each other through our pain and accomplishments for nearly two years — all over Zoom.
Celebrating Community
The People Not the Fire: Stories of Resilience highlights the bravery of each community member who contributed their story and illuminates how each life was touched by the spirit of a unified town. In the pages of this book, you'll find unique differences between each experience and a common trait amongst the contributors: we are all survivors.
A special word of gratitude to HeartMath Inc. which purchased copies of the book for all thirty courageous storytellers. The President of HeartMath Inc., Deborah Rozman, also a contributor to this book, was evacuated from her home and business during the fire. In September 2020, the HeartMath team and founder, Doc Childre, also a local resident, organized a GoFundMe campaign for the Boulder Creek Volunteer Fire Department as many took time off their regular jobs to stay fighting the fires for almost a month. From this GoFundMe campaign and the $25,000 in matching funds from HeartMath Inc., a total of $67,000 was raised in the Boulder Creek community to support the volunteer heroes — our firefighters.
The People Not the Fire: Stories of Resilience is available on Amazon. All proceeds directly benefit the Boulder Creek Volunteer Fire Department. Follow on Facebook and Instagram: @czubook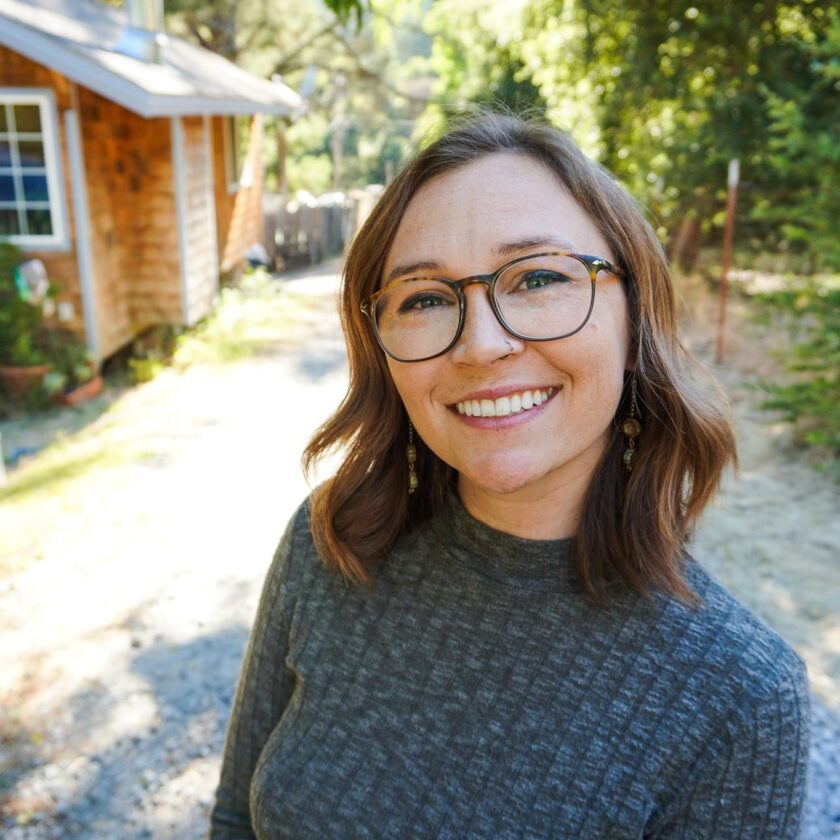 Taylor Kimble is a writer, editor, cat mamma, and soon-to-be wife to her partner of seven years. Originally from Grass Valley, California, she now lives in the Santa Cruz Mountains, where she draws inspiration from the magic of the redwood forest for her first novel. She dedicates her time to reading, writing, hugging those mighty redwood trees, and using her professional editing background to help fellow writers achieve their dreams.