Fredda Carr's Photography Studio | Local History
By Ronnie Trubek
The Santa Cruz Sentinel reported record snow in the county on January 28, 1957. Pictured above from that day is the snow-covered Ben Lomond studio of photographer Fredda C. Carr (1903-1992).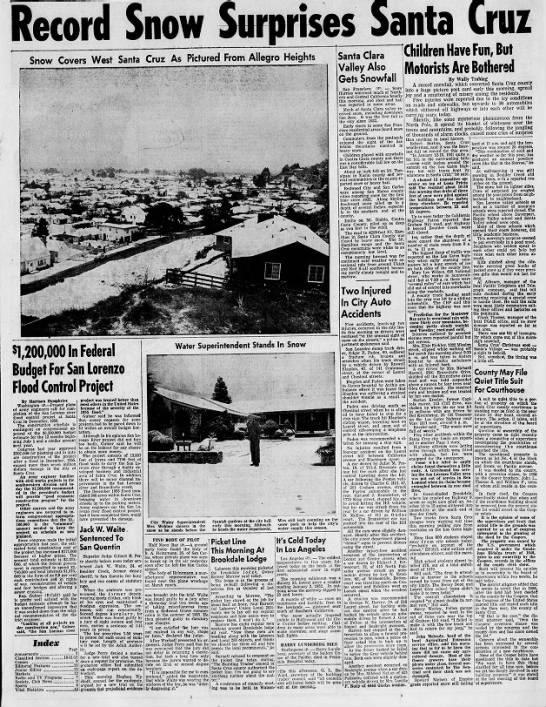 Fredda was born in Massachusetts in 1903. Her family moved to California a few years later. In 1949 Fredda moved to Boulder Creek opening a photography business on South Street. She moved her studio to Ben Lomond in 1954 in a building that had previously been the old telephone exchange. Fredda operated her business in this location until 1985. The building later housed a real estate office and today is home to the Sew Rose custom sewing business – the bright pink two-story building at the corner of Mill Street and Highway 9.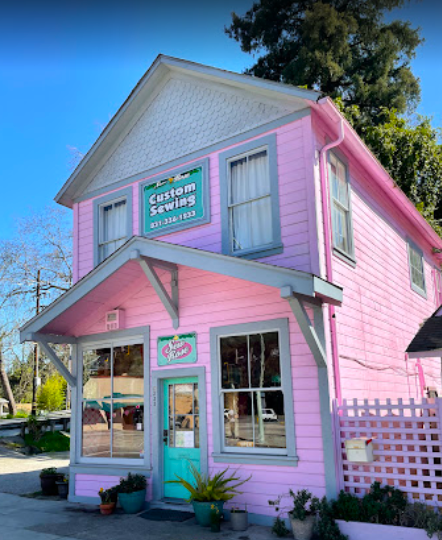 Passionate about the history of Santa Cruz County, in her spare time you'll find Ronnie Trubek participating in history classes, lectures, and walks around the county or at shows collecting maps, postcards, photos, and other ephemera relating to our rich and diverse community.
Featured photo from the Ronnie Trubek collection: Fredda Carr's photography studio on Mill Street in Ben Lomond