Cosmic Energy Abounds Throughout the Month of May
By Catie Cadge, PhD
Springtime greetings, stargazers! May begins in Taurus season and we have a lot of cosmic energy in the sign of the bull all month. Mercury, the planet of perception and communication, continues in its retrograde dance in early Taurus. Reconsider how you relax, calm down and find peace. Collectively, there is push and pull around our money and resources, how best to create stability and security. May Day, the first day of the month, Pluto stations direct at 0°22' Aquarius. Expect to hear from protestors, like we see in France now, taking a stand for economic justice. On an individual level, some may feel this as a wrestling with their own sense of personal freedom or what shadow work inside us keeps us from feeling independent or free.
We have a penumbral lunar eclipse the morning of the Full Moon at 10:34 am Pacific time, May 5th, at 14°58' Scorpio. It won't be visible here in Santa Cruz County, unfortunately, but the eclipse will be very close to full. Lunar eclipses carry an extra punch for folks whose natal chart is triggered by the degrees of the Sun and Moon in both signs, Taurus and Scorpio. The months surrounding the eclipse can usher in significant change.
The evening of the 5th, the Moon opposes Uranus in Taurus at 18°43'. In a nutshell, this lunar time is about waking up to what it is we truly value and need. What holds us back from finding inner peace and comfort? This is a great Moon for playing our own inner detective. What hidden parts of us make us desire what we want and do the things we do? With Venus moving through late degrees of Gemini and entering Cancer on May 7th, questioning who might be right for us in building the kind of stability we want and the self-care we deserve may be part of the cosmic medicine.
Mid-May amps up the stellar focus upon the sign Taurus as the month's theme. Mercury stations direct, 5°51' Taurus, on May 14th at 8:16 pm. As the planet slows down in the days before and increases speed in the days after, try not to be too stubborn or fixed about your ideas, especially about any creative projects you are doing or about money concerns. Rather sit and reflect and try to center yourself with a mantra something like: "You can't always get what you want…But if you try sometime, you'll find, you get what you need!" I'm a big advocate of making changes to help our planet and humanity survive. Changing what it is we crave and simplifying our lives just might help. Have you ever heard about the children's book character, Ferdinand the Bull? He was most happy to simply sit, smell the flowers and enjoy what he had. Yup, that is our cosmic remedy!
On May 16th, Jupiter enters Taurus and the big, gaseous giant continues in the sign for the rest of the year. Mid-month, Jupiter squares Pluto at 0°18' Aquarius. Then Mars enters Leo, May 20th, and adds a few firecrackers, as the planet of action opposes Pluto and squares Jupiter. Again, we may see some push and pull as people will want to be seen and cherished for being their authentic selves and claiming their right to take up space. Just try to honor other people's space and enjoy the creature comforts that feed your soul without being too hotheaded about your own ideas and what is "right." Jupiter in Taurus brings confidence and opportunities in the area of your natal chart the planet touches if you take a chance on yourself. This is especially so for those born the last week of April and the first week of May.
The New Moon, 28° 25' Taurus, occurs May 19th at 8:53 am, trines Pluto, sextiles Mars and Neptune. Meditate upon building a solid foundation for supporting your dreams and fiery self-expression. Use the earth energy to focus upon what needs to be made real and manifest in the weeks ahead. Sun enters Gemini May 21st. Creatively think outside the box and welcome late springtime merriment in pushing your hopes and plans in fresh directions. Welcome to Gemini season!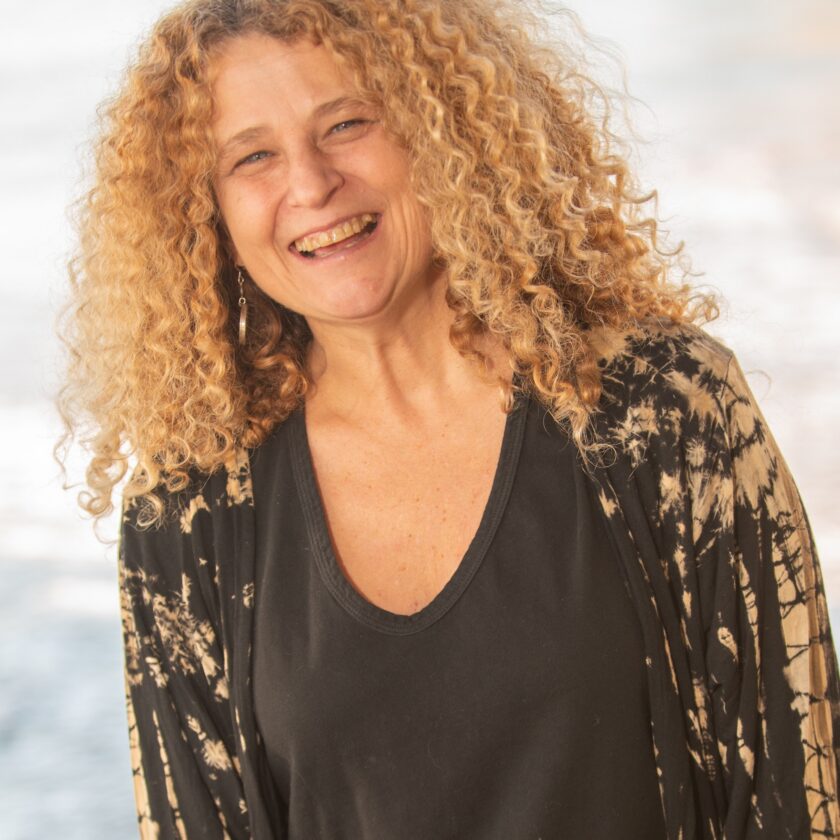 Catie Cadge is Dean of the Forrest Center for Evolutionary Astrology. Classes and more information: forrestastrology.center. Read about Catie and her work at caraevolutionaryastrology.com.
Image by Catie Cadge