Storm Update Sunday, January 8: Calm Before the Next Storm
By Mary Andersen and Julie Horner
Weather
The weather timeline for January 8 through 10 calls for calm today, then moderate to heavy rain and wind arrives after 10:00 pm. Monday, anticipate heavy rain and wind gusts. Moderate rain on Tuesday morning with wind gusts calming by afternoon. Now is the time to prepare for the storm. Follow the National Weather Service Monterey Bay Area at weather.gov/mtr.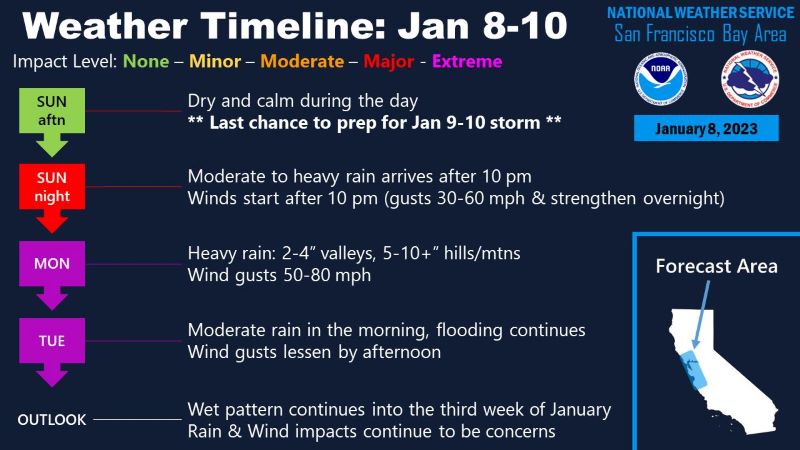 Flood Watch
With the onset of tonight's rain, anticipate widespread flooding, landslides, and rapid rises of waterways through Tuesday.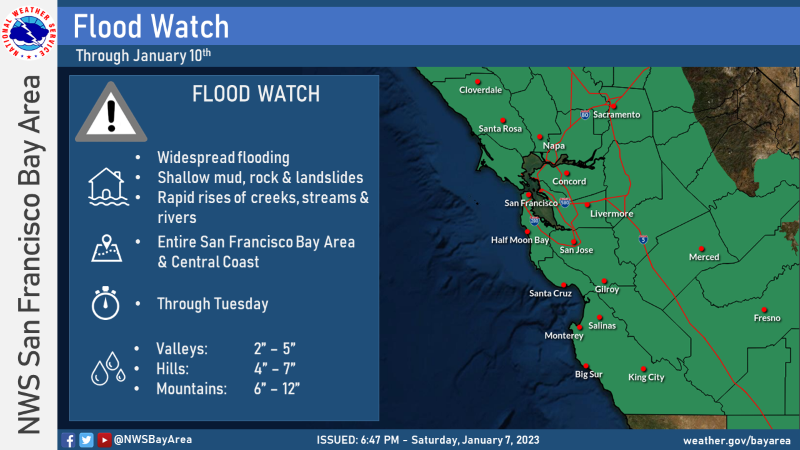 Power
Power remains out in much of Boulder Creek and Ben Lomond and parts of Bonny Doon. PG&E alerts indicate power restoration between today and the 10th. Although that will likely change with the incoming storm. Keep an eye on the outage map for updates at pgealerts.alerts.pge.com/outagecenter.
Road Closures
View current road advisories at experience.arcgis.com/experience/09f637a4d84946edbb5aab283766c9de. See which roads are closed or hindered due to slides or damage and construction. Highway 9 is clear at the moment, but tributary roads vary in condition and access.
Evacuations
Multiple Evacuation Orders and Warnings around the county have been abated but residents should anticipate new orders during the incoming storm. Look up your zone at aware.zonehaven.com.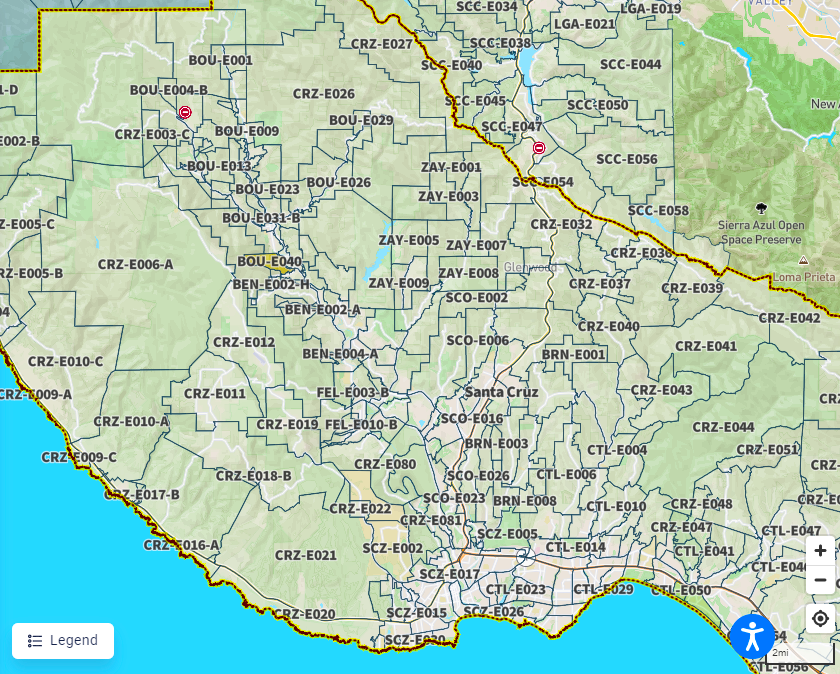 Recovery Response
PG&E has been staging at the Santa Cruz drive-in property with emergency response vehicles and equipment at the ready.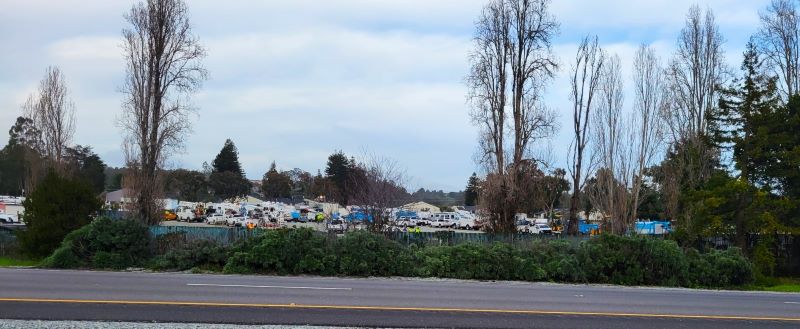 In anticipation of the next wave of storms, PG&E set up a base camp in Santa Cruz with vehicles placed throughout the County. The company confirms that they have more than 4,000 personnel responding to the storm.
Contact Mary Andersen at mary@slvpost.com 831-335-6500 and Julie Horner at leap2three@gmail.com 831-325-1974.