The Magic of Theater Right Here in The Valley
By Ed Levy
A wellspring of theatrical art flows from Mountain Community Theater (MCT) at Park Hall in Ben Lomond. A treasure trove of comedy, tragedy, musical theater, lights, sound, and visuals, MCT provides opportunities to participate in and learn stagecraft alongside local thespian luminaries. Formed in 1982, founding members included Steve Brenner, Randy Birch, Albert Kent, Paul Sampson, Peter and Diana Troxell, Rita Wadsworth, Karen Solomon, and Kathie Kratochvil. It's the longest-running community theater in Santa Cruz County.
Bringing state-of-the-art tech and talented, committed directors working tirelessly pro-bono, MCT produces shows on par with professional companies. Most of the creative teams are volunteers. Past shows include Miracle on 34th Street, Godspell, Oklahoma, Noises Off, Grease, South Pacific, Into the Woods, A Chorus Line, The Rocky Horror Show, Our Town, Spamalot, Julius Caesar, Assassins, Mamma Mia!, The Cherry Orchard, and One Flew Over the Cuckoo's Nest, among many others. They recently produced the wildly successful bluegrass musical, The Robber Bridegroom.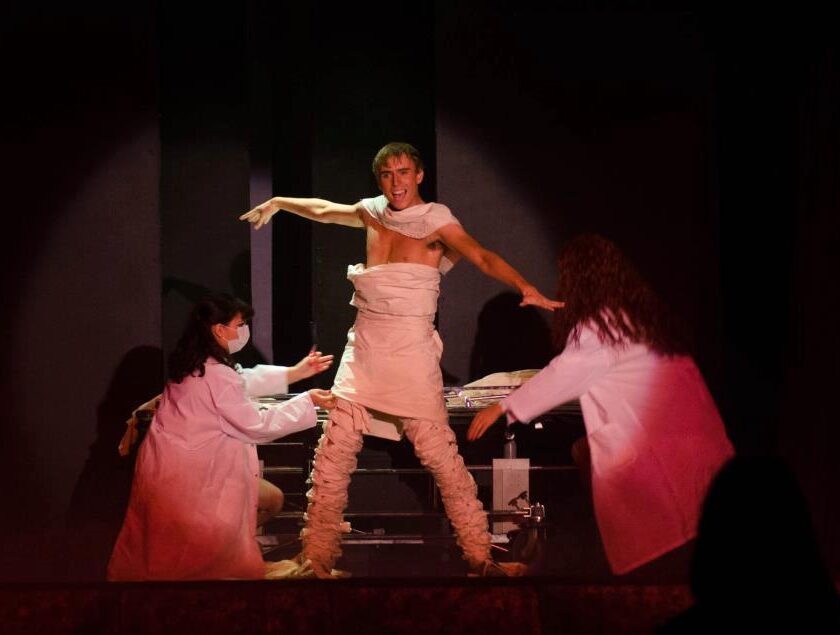 Keeping a theater company afloat is a herculean task. There were two times MCT came close to going under. In 1994, a former board President assessed the finances and told members the company needed to fold and refund subscribers. Founding member and visionary, the late Marylyn Painter, Artistic Director of Little People's Repertory Theater and an expert scenic painter, decried the announcement, "No way are you going to shut down this theater group! We've been through plenty of tight financial situations and we've always found a way through them. We are NOT going to fold because of a shortfall of money. There are hundreds of things we can do!" And do them, they did…
A staged version of Miracle on 34th Street adapted from the original novella by Rita Wadsworth and Peter Troxell in 1982 was rewritten by Diana Troxell and Phyllis Macy in 1994. Thanks to Phyllis' efforts, in 1996 the play was published by Dramatic Publishing in New York and MCT began receiving royalties for it from theater companies worldwide. The "Miracle Committee" formed in 1997 under the auspices of the late Peter Troxell, beloved patriarch of the company. A grant writer was hired and succeeded in obtaining funds. With new income sources, MCT was back on its feet.
The second dire moment occurred in 2003. Dramatic Publishing had dropped MCT's version of Miracle when claims of copyright infringement arose. As funds from royalties dried up, founding member Peter Troxell became seriously ill, and the company again seemed poised to dissolve. MCT members Marcelo Siero, Steve Edmunds, and others were determined not to let that happen. "The Resurrection Committee" formed when Marcelo offered meeting space in his new enterprise, Business with Pleasure. Kathie Kratochvil took the lead, organizing like-minded members who found ways to keep MCT going. Not long ago, Seth Gelblum, a lawyer for 20th Century Fox and the brother of former MCT Board President Peter Gelblum, eventually convinced the studio giant to allow MCT to have the rights to the staged version of Miracle.
Now the company flourishes. The passion and drive of countless volunteers keep MCT thriving and vibrant. One need not travel out of The Valley for spell-binding transformational theater magic. It is nestled right here among the mystical redwoods — our very own Mountain Community Theater.
MCT's 2023 Season
March 17-April 9: The Humans, Directed by Miguel Reyna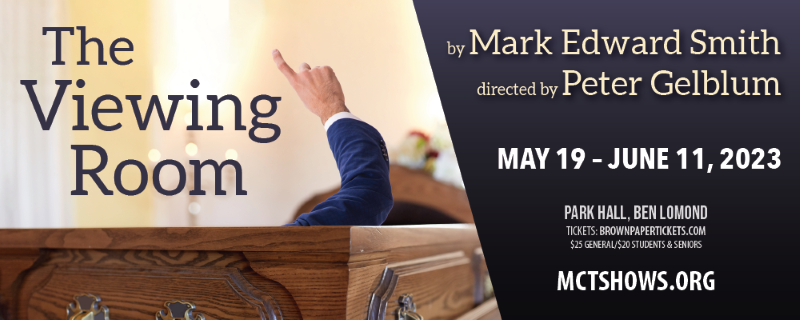 May 19-June 11: The Viewing Room, Directed by Peter Gelblum
August 18-20: New Works Weekend, Directed by Hannah Eckstein
September 22-October 15: Something Rotten!, Directed by Kathie Kratochvil
November 24-December 17: A Home for the Holidays, Directed by Karen Babbitt
"The play's the thing!" To become a member, volunteer, audition, sponsor, donate, subscribe, or get tickets, visit: mctshows.org
With thanks and fond remembrance of the late Phyllis Macy for her source material, "The History of MCT."
Ed Levy is a singer, songwriter, multi-instrumentalist, poet, actor, and aspiring Hare Krishna Devotee who has served as producer, director, music
director and vocal coach for many local theatrical productions. He is the proud father of 4 beautiful children and recently became a grandfather.
Photos via Lyle Troxell