Douglas Firs Down in Forest Lakes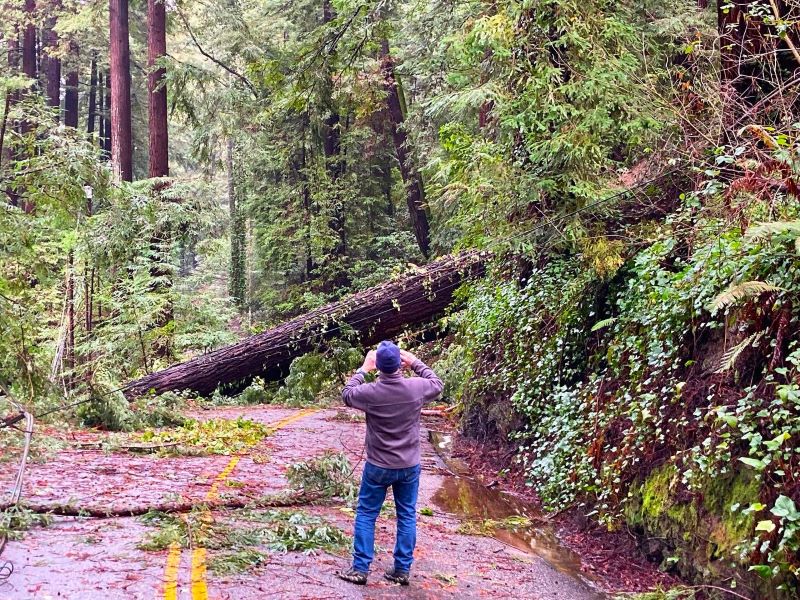 Cari Wade took this photo of her husband Dave taking a photo of Douglas firs that came down in the wee hours of Tuesday morning (January 10) on Lakeview Drive in Forest Lakes, Felton. The trees caused 3 power poles to break and the neighborhood has been without power ever since. Lakeview is the only 2-lane road in and out of the community of 320 homes and 1000 residents.
Cari says, "There are ways to get in and out but on one-lane roads that are a bit treacherous in these storms and aren't meant for heavy traffic nor two-way traffic."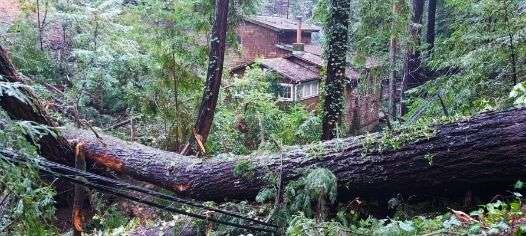 Dave shared the featured photo at top and this photo of a closer look at the damage.
If you have storm photos to share, contact Mary Andersen at mary@slvpost.com 831-335-6500.