Brash, Bawdy, and Brilliant: Tempest Celebrates 35 Years of Rock-Driven World Music
By Julie Horner
The year 2023 has been a blur. Tempest, the legendary folk rock band founded in the San Francisco Bay Area in the late 80s by singer/songwriter, multi-instrumentalist, and Oslo, Norway native Lief Sorbye and Cuban born drummer Adolfo Lazo, is celebrating their 35th anniversary with a national tour. "We've done a lot," Lief said. "It's been a really really active year with lots of big, happy crowds."
With experience on the world stage, Tempest is a mainstay at countless American Celtic festivals. They embarked on their annual spring tour of the midwest and east coast — Pennsylvania to New York, Illinois to Maryland and Indiana, Connecticut, Iowa, Missouri, and Ohio, New Jersey and Virginia; hit the Pacific Northwest for the Seattle Highland Games and the Ashland Shakespeare Festival over the summer; headed to Reno and Carson City for festivals there; and covered California from Costa Mesa and Pleasanton to Angels Camp and Blue Lake with their frisky, fist-pumping versions of high-energy Irish reels, Scottish ballads, dark Nordic folk music, and original songwriting.
You gotta go when the going is good. Lief said, "Being a touring musician is a labor of love. Money is a necessity but it's never the purpose. I feel really fortunate to get good work; you have to take it when it's there." And living on the West Coast where the weather is fine, the season starts early and ends late.
In all, the band that turned Celtic music on its ear by coining the term "Celtic Rock" with their first recording of the same name in the late 80s, will have performed scores of shows across the US this year alone. "All of this," Lief said, "is geared toward dancing feet." The band is known for getting everyone up on the floor, often with hands clasped in chains winding around the room stomping and howling to catchy tunes set to irresistible rhythms. The Dr. Martens-clad, kilt-swinging stage presence is a plus.
"My favorite things in the world are playing music and traveling," Lief said. "I can't think of anything more exciting than connecting with a live audience."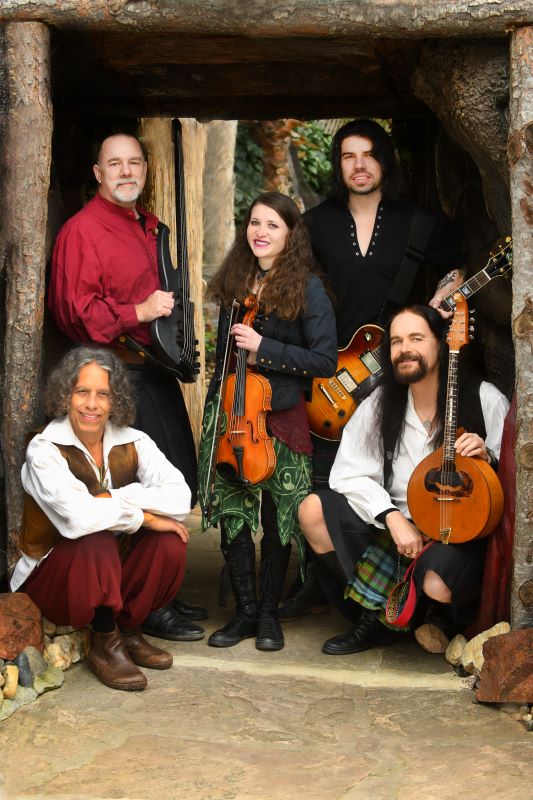 Upholding Tradition
Tempest played their first show at the Starry Plough in Berkeley in October of 1988. "When we first started doing it in the 80s, we had to explain it to people," Lief said. Historically inspired Hollywood films like Braveheart and Rob Roy helped. "In the late 90s what we were doing became fashionable for a few minutes," he said. The idea of Celtic music opening up to be more mainstream, like New York's Black 47, and Canada's Ashley McIsaac. Tempest was part of that first wave of genre-bending bands. Still, whether electric or acoustic, Lief considers Tempest to be very traditional at its roots. "Traditional music breathes. Real music, real audiences, will survive beyond what marketing will throw at us."
With 18 critically acclaimed CDs already under their belts, their latest release, "Going Home," features fiddle player Lee Corbie-Wells, electric bass player Hugh Caley, and Bulgarian born guitarist Nikolay Georgiev, all of whom bring unique, finely crafted dimensions to the band's sound.
Tempest plays a very special intimate performance at the Brookdale Lodge on Saturday, November 11, 2023. "Brookdale is part of our history," Lief said. "We were there in the 90s. We're going to pull out the stops…it's going to be a great time!"
Tempest at the Brookdale Lodge, Saturday, November 11 from 7:00 to 10:00 pm. Tickets: brookdalelodge.com
tempestmusic.com | FB @TempestCelticRock
Julie Horner writes about art, music, and culture in the Santa Cruz Mountains. She's a longtime Boulder Creek resident and musician.
Have something to contribute? The San Lorenzo Valley Post welcomes your Santa Cruz Mountains news, story ideas, photos, and letters. Send us an email.