Fire Victims Challenged by County's Conflicting Temporary Housing Rules
San Lorenzo Valley's Community Driven Development Team wrote the following letter to the Santa Cruz County Board of Supervisors.
July 3, 2021
Dear Bruce McPherson and fellow Board of Supervisors members,
In the current strategic plan for Santa Cruz County the county listed a variety of goals. Those goals included promoting a safe community and lowering barriers to housing solutions.
We are almost one year out from the CZU Fire where over 900 families lost everything. In that time fire victims have had to contend with many challenges, affordable and stable housing being one of the biggest. When the smoke cleared from our mountain the county made promises to the fire community that they would be able to safely and legally re-occupy their land while they painstakingly rebuilt their lives and homes. Sadly, the county has put in many roadblocks and fire victims legally living on their land has become impossible even after promises of a streamlined and easy permitting process.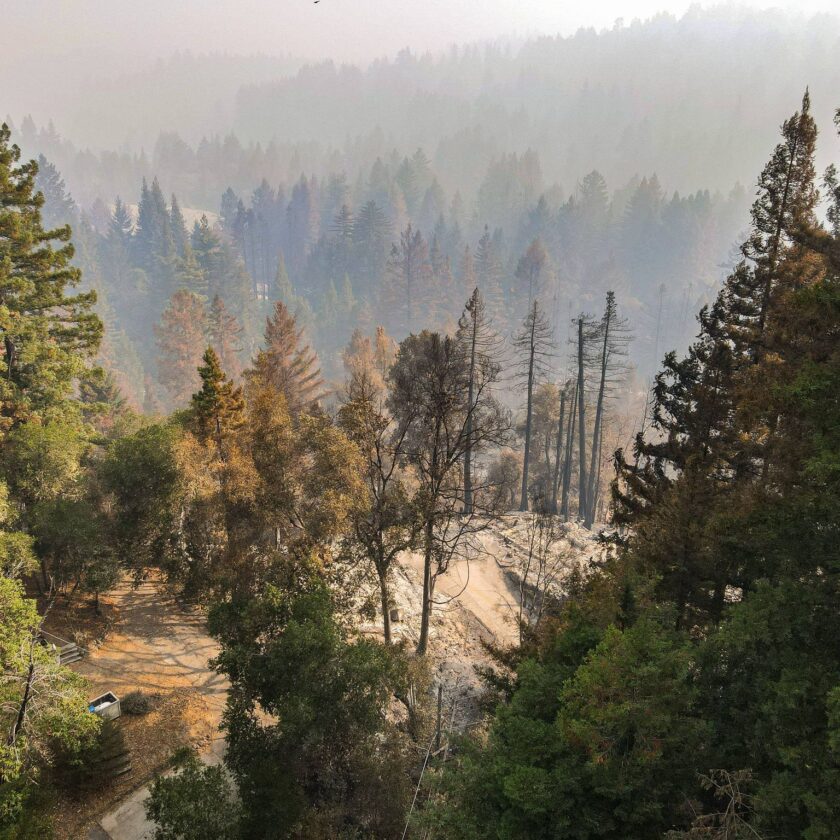 Christopher and Antonia Bradford and their five children of Boulder Creek lost their home to the fires and after looking for over three months found a rental. Due to the size of their family, this was a very difficult task. Unfortunately, after a few months time, they received notice from their landlord that their rental was to be put up for sale so that the owners could capitalize on the market. They were back at square one in an even tighter housing market where there was limited inventory and price gouging. Because their Loss of Use insurance money was a dollar amount, time was of the essence and after a lot of searching with no luck, they decided to take the county up on their plan on people living on their land while they rebuild. While not ideal, the idea of being back home on their land filled them with joy and offered stability for their children.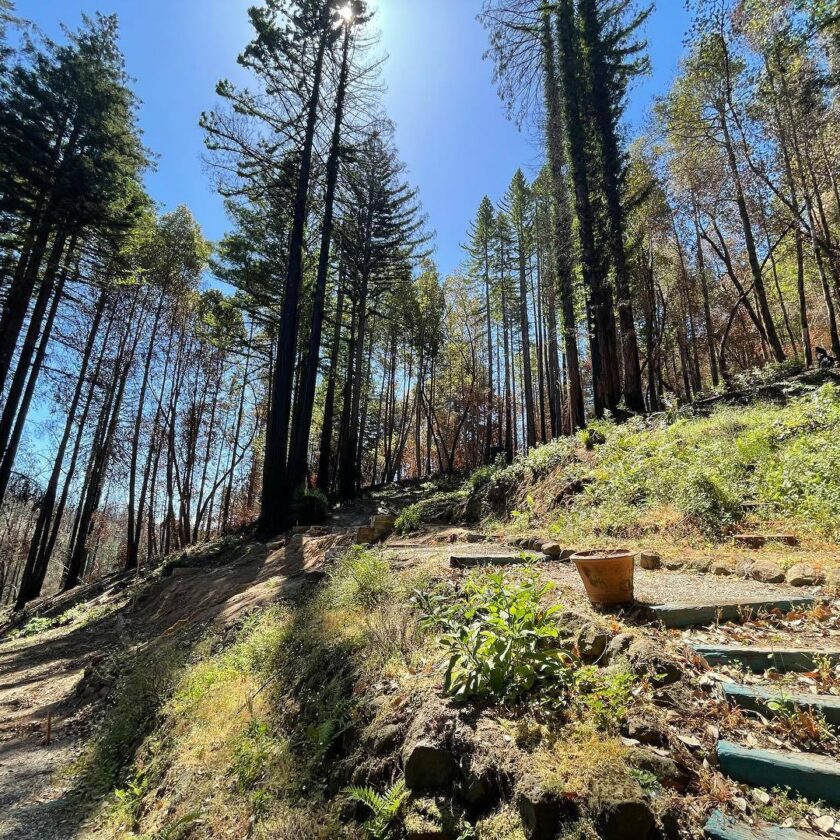 The county denied them the right to legally live on their land stating a geologic survey needed to be performed for the temporary structures. This could cost the family of seven well over $6000 with a private geologist and would take months to complete.
Being underinsured and running out of time, this action taken by the county threatens this family with homelessness, all after losing their home in the fire. With homelessness being a rampant problem in Santa Cruz County it seems unreasonable the county would stand in the way of property owners living on their land after they promised it would be an option.
This problem is not exclusive to the Bradford family. Across the mountain, fire victims are being denied permits to legally live on their land while they try to recover from the fire for reasons that include geology and environmental health. This creates a host of issues for the fire victim including economic hardship and shelter insecurity that leads many to live on their land illegally. This means they can not secure electricity from PG&E and the use of generators during a severe drought puts our mountain in a severe fire risk. That on top of the county not knowing where people are if that type of emergency arises once again creates a safety hazard that could potentially cost people their lives.If fire victims who are living on their land illegally don't have access to power it means they more than likely don't have wi-fi or cell service making it impossible for them to receive life-saving emergency information.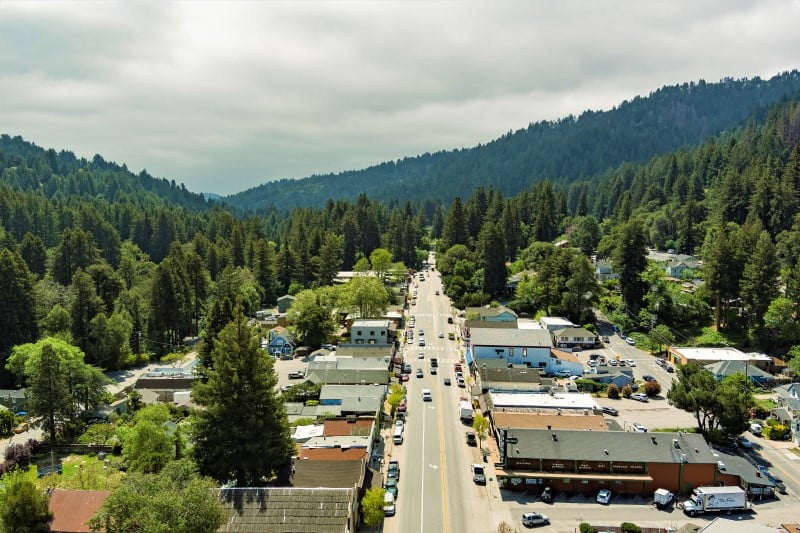 This is what people have to do, this is not what they want to do. The county has the power to make fire victims living back on their land an attainable goal and the capability to offer solutions for fire victims so that safety and health standards are met and the fire victims don't just receive a denial letter with no options for their families. In short, the county has the ability to live up to the promises that they made.
We urge the Board of Supervisors and Santa Cruz County to waive the temporary dwelling requirements that place an unnecessary burden on the fire victims. The fire community has already endured so much, the ability to legally return to their land without delay or constraint would be a supportive and humanitarian gesture. Our hopes and dreams of having stability for our families and eventually returning home rest on our officials having a willingness to work with the fire community to offer a helping hand during these most difficult of times.
We look forward to your kind reply. Signed,
The Fire Community and their supporters
CC:
BOARD OF SUPERVISORS
Bruce McPherson bruce.mcpherson@santacruzcounty.us
Ryan Coonerty Ryan.coonerty@santacruzcounty.us
Manu Koenig manu.koenig@santacruzcounty.us
Zach Friend zach.friend@santacruzcounty.us
Greg Caput greg.caput@santacruzcounty.us
STATE REPRESENTATIVES:
Senator John Laird Senator.Laird@senate.ca.gov
Rep Anna Eshoo CA18AEima@mail.house.gov
Assemblymember Mark Stone https://a29.asmdc.org/contact
PLANNING AND FIRE RECOVERY:
Paia Levine
Jessica deGrassi
Jeff Nolan
JM Brown
David Reid
Matt Johnston
Mark Bisbee
MEDIA:
San Lorenzo Valley Post
Press Banner
Good Times
Santa Cruz Sentinel
Photos by Christopher and Antonia Bradford