By Greg Roe and Mike De Smidt
In last month's column we introduced you to the history and process of brewing and fermenting one of our favorite summer beers, the German Kölsch. This month we're going to add to the summer's arsenal of fermented foods to accompany your backyard grill. Whether you're grilling up burgers or dogs, be it beef, turkey, or veggie, you're going to need some condiments. Fortunately, you can liven up your selection of condiments by fermenting them. So, let's just dig right in. Here's our guide to making fermented mayonnaise, ketchup, and mustard.
We will start with fermented mustard, as you're going to use some of this in your mayo, and you can also use that Kölsch we hope you made last month. All of these condiments are fermented using "live" sauerkraut brine, so find yourself some good live sauerkraut before starting.
Fermented Mustard
Ingredients
3.5oz (100g) Yellow mustard seeds
3.5oz (100g) Yellow mustard powder
½ Cup (118ml) Kölsch (or other) beer
2.5 fl oz (75ml) Apple Cider Vinegar
1.7 fl oz (50ml) Lacto-fermented "Live" Sauerkraut brine (make sure your sauerkraut has a live brine)
1.7 fl oz (50ml) Water
3.4 tsp (5g) Sea Salt
1-2 Tbsp Prepared Horseradish (optional)
1-2 Tbsp Honey or Maple Syrup (optional
2 tsp Dried minced onion
1 tsp Garlic powder
¼ tsp Turmeric
Directions
Pour mustard seeds into a bowl and cover with beer. Let sit overnight. Drain beer off the mustard seeds the next day in a strainer.
Combine mustard seeds and all other ingredients in a blender or food processor (for grainier mustard, reserve a tablespoon or two of the seeds), and blend until smooth. Stir in any reserved seeds.
Pour contents into a sanitized canning jar and screw on the lid.
Let sit for two days. Stir. Let sit for an additional day.
You may use it now, or put in the fridge for several weeks to continue a slow fermentation.
Options: Add a pinch of caraway seeds, and/or a pinch of cinnamon, and/or a pinch of tarragon. Try substituting some brown or black mustard seeds with some of the yellow seeds for a spicier mustard.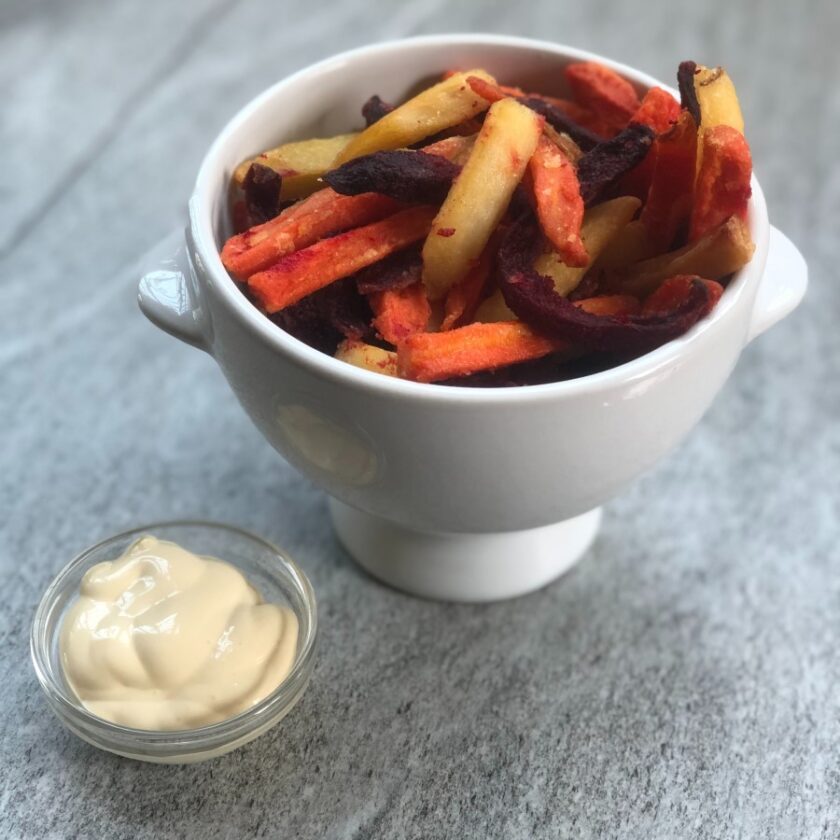 Fermented Mayonnaise
Ingredients
4 Egg Yolks
¼ Cup (60ml) Apple Cider Vinegar or Lemon Juice (or a combination of the two)
½ tsp Sea Salt
1 tsp homemade fermented mustard
1 tsp Sugar or Honey
1 ⅔ Cups (400ml) Olive Oil or Avocado Oil (or a combination of the two)
1 Tbsp Lacto-fermented Sauerkraut brine
Directions
Let all ingredients come to room temperature
Combine all ingredients, except the oil and brine (NO OIL OR BRINE YET!), into a food processor or blender and blend until smooth.
With the blender or food processor running, very slowly add the oil. Start as almost a drip, and slowly speed up the addition, allowing the oil to fully incorporate before adding too much.
Once the oil is fully incorporated, add the lacto-fermented sauerkraut brine and mix in.
Pour into a sanitized canning jar, secure a lid, and let sit on the counter for 8 hours, and then move to the refrigerator.
Spicy options: Before using, try stirring in some chopped canned chipotle chilies in adobo sauce, or some sriracha sauce, or gochujang paste.
Fermented Ketchup
Ingredients
3 6oz Cans of high quality Tomato Paste
3 Tbsp Apple Cider Vinegar
2 Tbsp Honey or Maple Syrup
½ tsp Kosher Salt
¼ tsp Smoked Paprika
¼ tsp Garlic Powder
¼ tsp Onion Powder
¼ tsp Allspice (optional)
1 pinch of black pepper
¼ Cup of Lacto-fermented Sauerkraut brine
Directions
In a bowl, combine all ingredients and mix thoroughly.
Pour into a sanitized canning jar and put on a lid with an airlock. If you just have a normal lid, secure it tightly, and unscrew once a day to release excess gases. Let sit on the counter for 2-3 days and then put it in the fridge.
We hope you enjoy! In the next issue, we will get into making our own hot dog and hamburger buns.
Ben Lomond local, Mike De Smidt has been homebrewing for 12 years and is a BJCP Certified Beer Judge.
Greg Roe is a Felton local who has been a homebrewer for 20 years and is a self-proclaimed Fermentation Geek.
Featured photo of Condiment Fixins by Andra Ion
Fermented mustard photo by Elevate
Fermented mayonnaise photo by Selina Thomas
Fermented ketchup photo by Dennis Klein