Felton Library Friends Celebrate Reopening of the Felton Branch
In February 2020, more than 2,000 people celebrated the grand opening of the new Felton Library. But just a few weeks later, the Felton Branch closed due to COVID. The new landmark building sat empty for over a year while patrons picked up requested library materials at the curb, then in the lobby.
Now the library is once again a welcoming space for all. The Felton Branch Library is open seven days a week until the Scotts Valley Branch reopens in the spring. Many activities are offered weekly, from children's storytimes to knitting to computer help. A highlight for the season, Dia de Los Muertos, takes place on November 6 from 2:00 to 5:00 pm.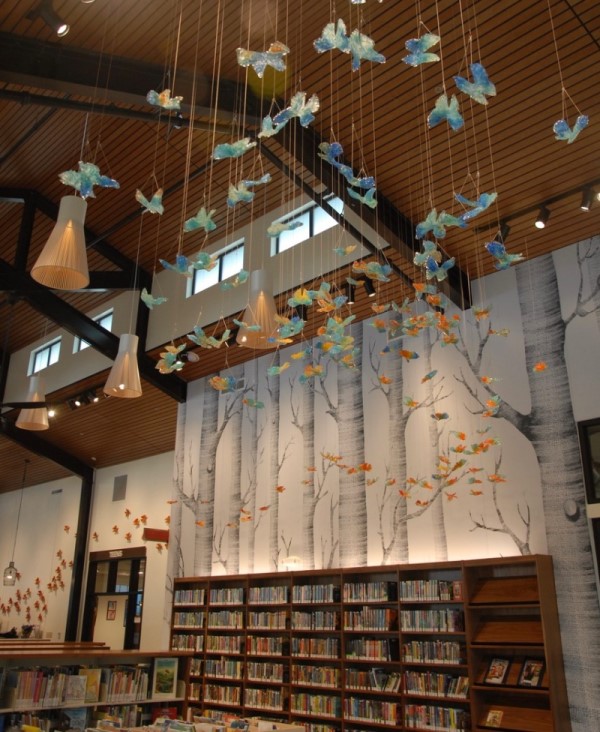 FLF partners with the library on projects including Community-Led Learning, which reviews proposals by community members to present adult programs of local history, arts and crafts, or environmental sciences.
FLF carries out its objectives through teams, each assigned to a specific task like "friend-raising," community outreach, art curation, and tending to the Felton Discovery Park. The Felton Branch features the Steve Dondero Environmental Collection and scientific materials, such as a lendable telescope. The Felton Discovery Park also promotes environmental literacy through a native plant walkway and pollinator garden; musical instruments; a 3-D watershed map; children's play structures; a "human sundial"; and interpretive signs about pollinators, watershed, riparian zones, and restoring fire's natural role in a healthy ecosystem. Michele Mosher, FLF Park Team member said, "The combination of library and park is unique, and the environmental emphasis of both is so fitting for our valley."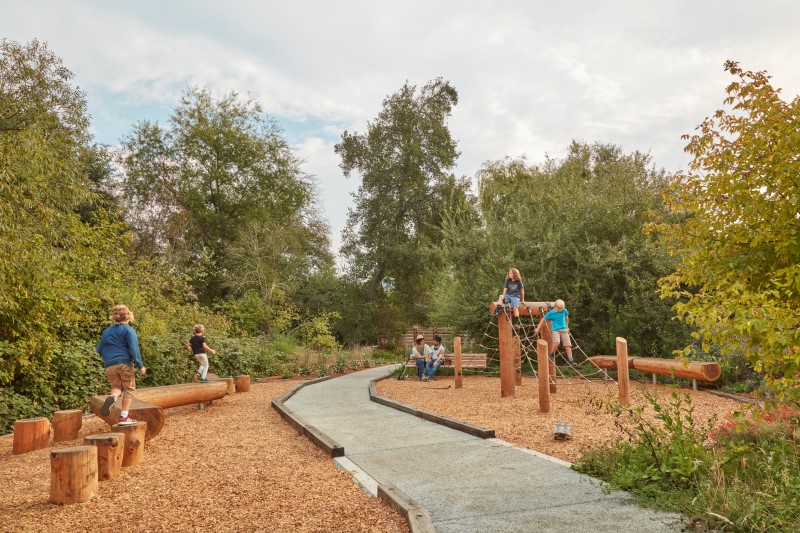 FLF is a chapter of the nonprofit Friends of the Santa Cruz Public Libraries. All interested community members are welcome to come to FLF meetings on the first Tuesday of the month in the Community Room at 4:30 pm. Masks and social distancing are required. To subscribe to the monthly newsletter, and to see volunteer opportunities and library event listings, visit feltonlibraryfriends.org. For library hours, visit santacruzpl.org. 
Featured photo of the Felton Library by Kristen Vincent