The Long Road to Lompico – Lois Henry Retires From SLV Water District's Board
By Jayme Ackemann
My colleague and new friend Lois Henry is retiring from public service. Her term on the Water District Board began in 2018 but her story starts years before the road to Lompico was paved.
Lois and Les Henry settled their family in San Lorenzo Valley's Lompico Canyon community more than 50 years ago. They built their home by themselves while living on their remote property. "We slept in the shed through a rainy winter," Lois said. "We finished my daughter's room first so she could be inside through the winter but we had to tough it out."
Life in Lompico had its "pioneering" moments. Lois continued, "Lake Boulevard was dirt, mud, and dust. There were constant mudflows that made it hard to pass." In the days before pavement, the Henrys would park a car closer to town and hike in on occasion. The only alternate route meant a long detour. But the unincorporated community lacked funds to pave the road. Enter Lois Henry and two neighbors.
"We called people and told them we would never ask for anything else if they gave us $50 towards the cost," Henry laughed, adding that one of the organizers was quite a salesperson. Of course, they've asked for more than the original $50 over the years, but few would say that wasn't money well spent.
After Lois retired from her long career with the credit union, she realized her skills could help solve another Lompico problem. A broken pipe had undermined Lake Boulevard and the Lompico Water District wasn't taking action or looking for the proper funding through FEMA to be reimbursed. She realized that without proper financial oversight, the District's operations could be in jeopardy.
Her leadership on the Lompico Board was well documented during her previous campaigns. Henry withstood withering attacks from her opponents, some of which were referenced in a 2010 Santa Cruz County Civil Grand Jury Report. She personally oversaw portions of Lompico's Administration to keep the lights on and water flowing during the tumultuous merger with the San Lorenzo Valley Water District. All before joining the SLV Water District Board in 2018.
"I said 'no' when someone first asked me to run for the San Lorenzo Valley Water District Board because I thought I was done after the merger," Henry reflected.
We're lucky that Director Henry put her hat in the ring one last time. When the CZU fire struck it was an "all hands on deck" moment for Water District staff and directors at a time when the board was in transition with multiple seats being contested during the 2020 campaign. Director Henry played an important role in supporting staff and keeping San Lorenzo Valley in water during the evacuation and recovery.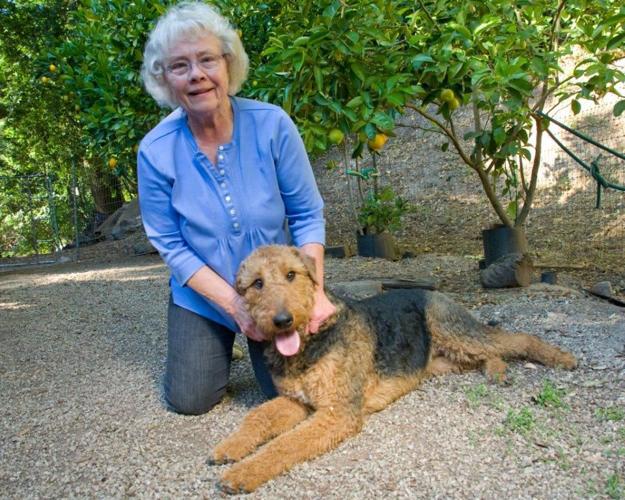 One of Lois Henry's greatest legacies is her willingness to show up and fix hard problems. Thanks to her contributions to paving Lake Boulevard, Director Lois Henry should quite literally be hailed as a San Lorenzo Valley trailblazer.
Jayme Ackemann is a public affairs consultant and freelance writer. She has worked on major capital investments and water infrastructure construction projects in the Bay Area. Jayme is a resident of Ben Lomond.