By Nancy Martinez
New SLVUSD superintendent Christopher Schiermeyer provided an update on the start of the 2021/22 school year. The district's 2,412 students have returned to in-person learning.
The district is following California Department of Public Health (CDHP) guidelines which you can view at https://www.cdph.ca.gov/Programs/CID/DCDC/Pages/COVID-19/K-12-Guidance-2021-22-School-Year.aspx.
In a statement, Schiermeyer said, "Visiting the campuses and being inside the classrooms this week, I observed that students are quickly adjusting to their routines and learning new material, navigating school expectations, socializing with friends, and following the mask mandate. The last eighteen months have been difficult for many students and families, please note that staff are working to collect data around learning gaps and will be working in grade level and within departments to develop systems of support."
Back-to-School Nights will be held via Zoom. Schedule to be announced.
COVID
Families must report their student if symptomatic or if they have been exposed to a positive COVID case in the home. School staff will assist parents and guardians with quarantine requirements and subsequent return policies.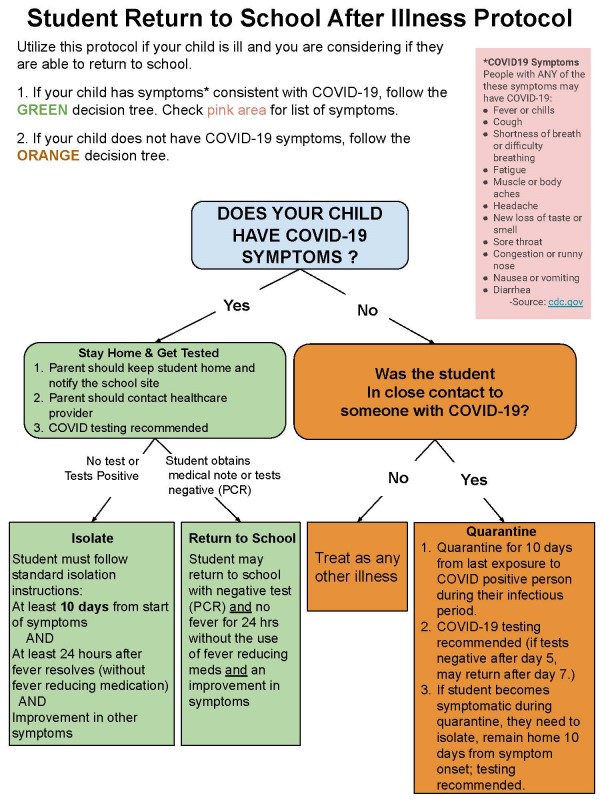 The district is providing on-site testing through CDPH and Primary Health. Students should be registered in advance at https://my.primary.health/r/san-lorenzo-valley?registration_type=student. For more info, the school nurse, Sarah Dahlen, at sdahlen@slvusd.org.
Routine testing of students and staff is on the horizon. Student testing will require parental consent. For more information, complete the interest form at Ihttps://docs.google.com/forms/d/e/1FAIpQLSdR5H76Fak-BMVDbJWrxitXvhTEozDrbJ4hoAwFC3_cnwOoJg/viewform.
VOLUNTEER
Volunteer opportunities are available at all school sites. Volunteers will need to provide proof of vaccination. Register at the district Human Resources Office at 325 Marion Avenue in Ben Lomond on Tuesdays from 7:00-11:00 am and Thursdays from 12:30-3:30pm.
Visit the district website at slvusd.org.
Photo contributed by SLVUSD