On the Copper Trail with Elisabeth Carlisle
Felton Singer-Songwriter Elisabeth Carlisle Launches Northwest Tour
By Julie Horner
How many times have we said throughout the course of our lives, why am I doing this? For Felton-born singer-songwriter and music education advocate Elisabeth Carlisle, it was never a question. "I never thought about anything else but being a musician," she said. "That's how I'm wired."
The Santa Cruz Mountains native knew by kindergarten that she was completely hooked on the sound of music. The middle child of seven, Beth begged her mother for piano lessons. By third grade she was studying guitar. She learned clarinet in her teens and performed with the San Lorenzo Valley High marching band. It was the moments alone with her guitar which allowed her to find peace in a crowded house, to allow her gift of music to spill freely.
"Growing up in the Santa Cruz Mountains in the 60s and 70s was simple and free. It was just magical here," she said. "There weren't any stoplights. We could drive to school and not even see another car. We would walk through the meadows — the idyllic lifestyle that everyone talks about — we were off in the forests and the creek and the waterfalls. But by 18 I couldn't wait to get out and see the world. I didn't move back till 20 years later.
After graduating from San Lorenzo Valley High School, she attended Westmont College of Liberal Arts in Santa Barbara and transferred to UC Santa Barbara to earn her music degree. She said, "A music major in the UC system back then meant opera. I went over there with a guitar, Joni Mitchell style." She hit the books studying Italian, French, German, and Old English — accepting the challenge to immerse into the inner workings of the aria, an art form that showcases the solo voice in an operatic ensemble. "It helped me as a writer, studying composition, analyzing Bach cantatas and chord progressions, learning how they work in an arrangement." 
The World at Her Fingertips
With her Bachelor of Arts in music and vocal performance in hand, she moved immediately to Los Angeles. "I knew nothing of the music business," Elisabeth said. She started playing in clubs at night, working in retail by day to make ends meet. A connection introduced her to an agent who was booking talent for Sweden. "I was 24. I got on a plane by myself to go play piano in hotels. I was playing three, four hours a night. Gershwin, Cole Porter — jazz — and it catapulted me into this songwriting category. Chromaticism, chord movements, major 7ths, so many influences were incorporated into my writing." After Sweden, she returned to Los Angeles with her band, Elisabeth Carlisle and the Cruz Band, and recorded her first CD, No Worries, in 1998 on her own label.
At that time, her friend and fellow songwriter Meredith Brooks, who had been signed to Capitol Records and recorded a #1 worldwide radio hit called "Bitch," asked if Elisabeth would come on tour with her. Elisabeth helped with Meredith's tour opening for the Rolling Stones and then for Meredith at her own shows and sold her CDs out of a carry-on case. Touring from South America to Europe, and back to the United States, Meredith played radio and festivals with artists like Dave Matthews and Santana. Elisabeth continued to open for Meredith's shows and eventually went on to have her own tour with the MP3.Com Technology Tour with Goo Goo Dolls and Tonic. "That whole experience gave me another level of education, marketing and promotion, and I grew as an independent artist," Elisabeth recalls.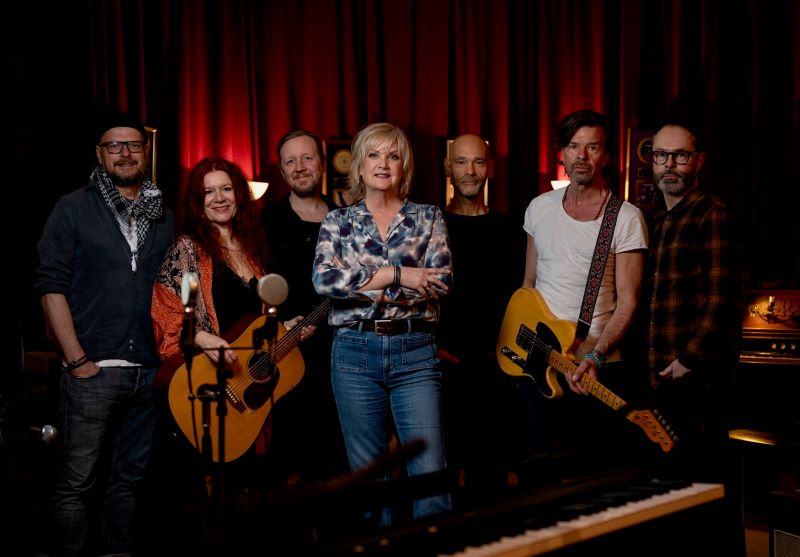 After the tour, she returned to Sweden and met producer Amir Aly. "Sweden loves American music," Elisabeth said. "They understand my style." She began working with Swedish musicians Pelle Jernryd (guitar), Mattias Pedersen (drums), Thomas Holst (bass), and Göran Engström (organ) in 2000, and they recorded their first album together, Roll With the Flow, in 2002.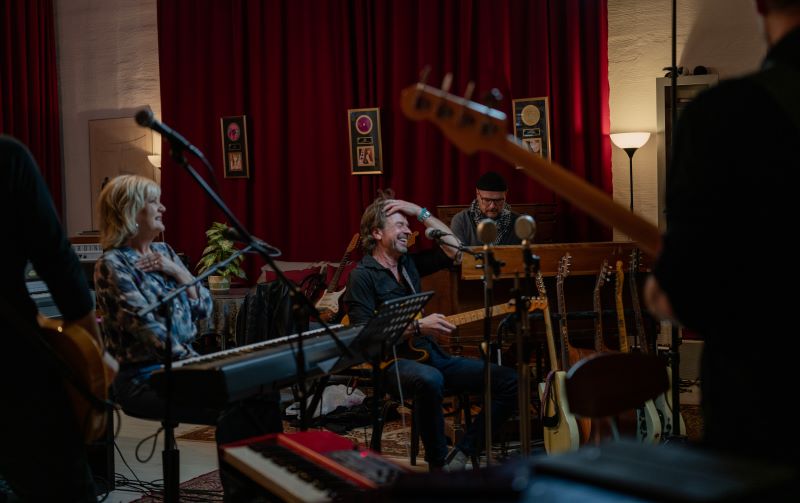 Homeward Bound
Elisabeth returned to Felton in 2003 and fell in love. She married physician Terry Hollenbeck that year, and the two had an agreement: Terry understood that Elisabeth wanted to stay in touch with her bandmates in Sweden and continue to make music. And so they did. "I went over a few times to record an EP, they came here, we did a few shows together. We've been together as a band for 22 years, recording and touring together. It's really a miracle."
In 2004, the band toured the US to promote Roll With the Flow. They added bassist Jörgen Larsson Lindstrom to the band in 2011 for their EP and hit the road again in 2018 promoting the single, Beyond These Walls.
Settling back into mountain life, Elisabeth returned to school to earn her Master of Arts degree in teaching. At the suggestion of a colleague, she stepped into the directorship of the music department at San Lorenzo Valley Unified School District to reestablish the music program that had been depleted. From there she moved on to Scotts Valley Unified and started a recording arts class that included songwriting, music production, and music business practices. Elisabeth applied for and was awarded a grant from the Grammy Foundation after building a professional recording studio at Scotts Valley High in collaboration with Universal Audio. Additional outreach for music department funding resulted in support from Kiwanis Club of Scotts Valley and recognition from the NAMM Foundation, through which her students won a national competition for their original song and to record a music video on the John Lennon Educational Tour Bus. "Down to the River" was recorded in a single day aboard the bus.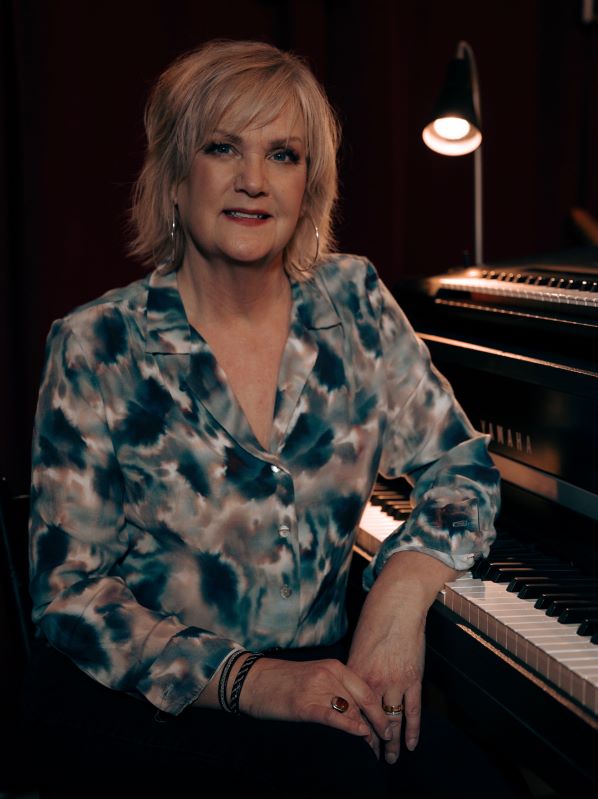 Elisabeth is now retired from the school system and has returned to touring with her band. Terry passed away in August of 2022. She said, "Music for me was something positive I could go into and find myself again. Terry wanted that for me. Whatever is in front of me I try to do to the best of my ability." People always say that you move through grief by journaling. "As a musician, we are walking journals. We're wearing our hearts on our sleeves. This is a springboard for the tour and songs coming out this summer."
The Elisabeth Carlisle Band is on The Copper Trail Tour starting in Montana in September 2023. "Copper is a precious metal," she said. "It sparks our passion and bestows an unwavering drive to create the life we want to live."
The band is scheduled to play locally at the Music at Skypark Concert Series in Scotts Valley on Sunday, September 24 at 12:00 pm. Visit ecband.net to learn more about the Elisabeth Carlisle Band.
Julie Horner writes about art, music, and culture in the Santa Cruz Mountains. Reach out to Julie at leap2three@gmail.com.