Gathering In: Vocal Ensemble Zambra Releases New Album
By Julie Horner
The all-women vocal ensemble Zambra has released their third album, "Gathering In," which highlights the glory of blended female voices and celebrates a sisterhood that has lasted nearly three decades. 
Zambra is composed of a tight knit group of friends: Kathryn Veditz, Janet Herman, Kathleen Loveless, Nancy Niles, Kathryn Hopkins, Connie Hernandez, Susan Krivin, Ann Louise Wagner, Audrey Nickel, Jennie Siegmund, and Laura Reeve. The vocalists are drawn to song selections from around the world sung in native languages.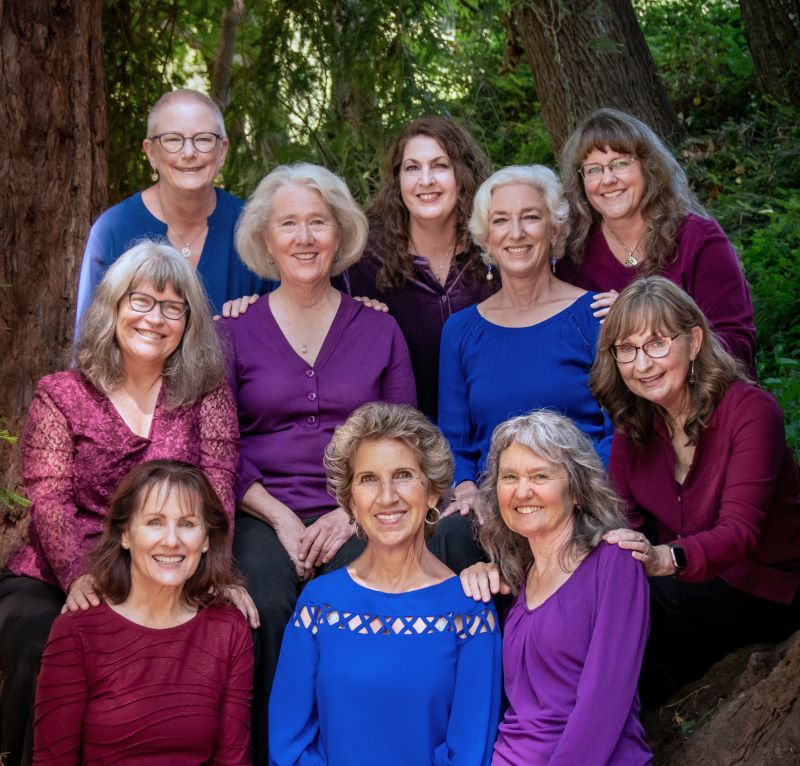 Zambra has performed in acoustically hallowed halls throughout Santa Cruz County. Founded in 1994 by Therese Johannesson, members also met through Ulster, Ireland singer Mary McLaughlin, who formed the Santa Cruz based Irish Gaelic choir, Cór Ainglí in the mid-2000s. Ben Lomond resident Kathryn Veditz and Kathleen Loveless, from South County, arrange the songs to suit the group's mesmerizing vocal synthesis. Veditz said, "Everyone comes with a different musical background, some extremely accomplished, others with no vocal training at all. Everyone brings their unique talents and abilities." The members of Zambra share affirmation and encouragement. "There are really deep bonds," Veditz said. "It's a sisterhood. It's a real gift."
The new album features eight songs, some of which the group has sung together for many years. While Zambra's signature is a cappella, the first sounds you hear on "Gathering In" belong to the playing of David Brewer, Scottish bagpiper living in Boulder Creek whose pipes, whistle, guitar, and Irish bodhrán drum interweave throughout the first track. Other guest musicians include John Hopkins (guitar), Laura Reeve (cajon), and Kirsty Money (nyckelharpa).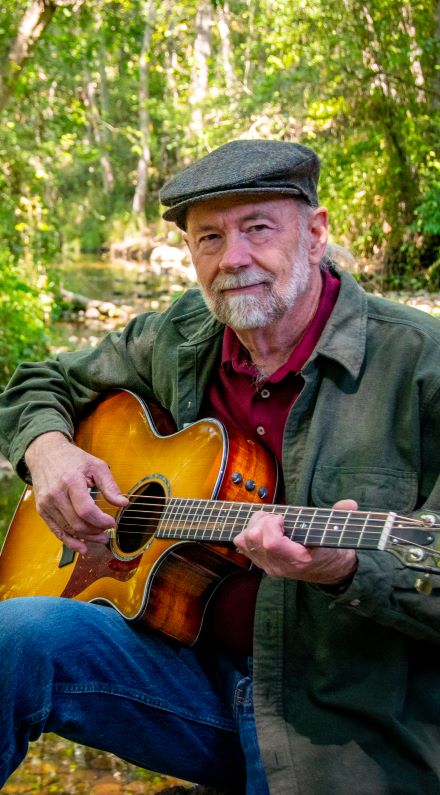 The album opens with "Thugamar Féin an Samhradh Linn," the words in Irish Gaelic. The song celebrates "Lá Bealtaine," the traditional beginning of summer in Ireland, and the gathering of greens and flowers for the May garland. "Jag Såg Dig" is a Swedish song about love and longing. "Traveller's Prayer" by British guitarist and songwriter John Renbourn showcases the composer's love of early music and resonates with open harmonies and mystical imagery. Janet Herman, a mezzo-soprano who lives in Santa Cruz, brought the song "Sweet Prospect" to the group. The song comes from the American shape note tradition, a vocal harmony style dating from the early nineteenth century. "Love is Little" is a hymn from the 1830s that comes to the group from the American Shaker tradition. Their version was arranged by renowned Santa Cruz cellist and composer Barry Phillips.
If there's any one song that feels like the group's signature song, it is "Winter Charm of Lasting Life," a Scottish "waulking" song. Waulking is a traditional technique that entails pounding on wet wool cloth to shrink and tighten the weave, producing a weather-resistant fabric for coats and shawls. Singing helped to pass the time.
Justin Mayer of Bear Creek Studios, Stu Wilson of Stusic Studio, and Steve Coulter also contributed to the effort to produce "Gathering In." The album cover features an original watercolor from Zambra mezzo-soprano Nancy Niles.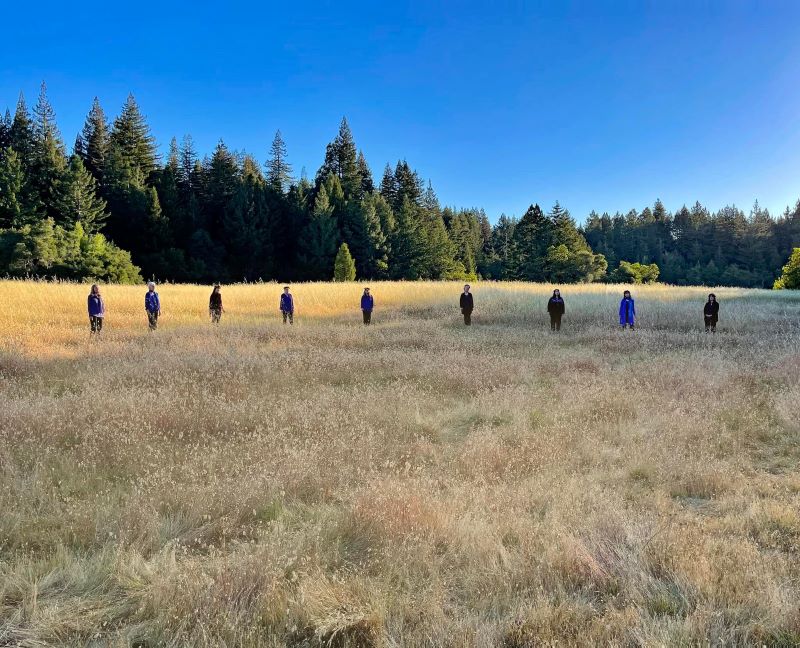 A Song for Ukraine
Featured on the album is the traditional Ukrainian lullaby "Ой ходить сон коло вікон" (Oy Khodyt Son Kolo Vikon, or The Dream Passes by the Window). With music arranged and produced by Veditz, Zambra also recorded a video directed, edited, and engineered by Andy Zenczak of Gadgetbox Studios. Zenczak's mother Nina, a native speaker, helped the singers learn the words. Searching for some kind of solace when Russia invaded Ukraine, Veditz said she was moved by the lyrics: "Sleep says to the dream, where will we sleep tonight? And I just thought, we're watching trains of people fleeing and they don't even know where they're going to go."
Guest musicians for the video are Christine Barrington (soprano voice), Edwin Huizinga (violin), and Kim Lambert (harp). Chip Yamada also contributed to the cinematography. Zambra hopes to benefit the children of Ukraine through UNICEF USA, whose advocacy works to relieve the impact of war and supports emergency response inside Ukraine and in refugee-hosting countries. #standwithukraine
In a world stained with unrest, Veditz said, "We're hoping this musical offering will bring a moment of peace and joy." zambra.org
Julie Horner writes about art, music, and culture in the Santa Cruz Mountains. Reach out to Julie at leap2three@gmail.com.
Photo of Laura Reeve by Marc Reeve
Photo of John Hopkins by Kathy Hopkins.