Clampers Volunteer at the Boulder Creek IOOF Cemetery
E Clampus Vitus volunteers joined forces with members of the Boulder Creek International Order of Odd Fellows (IOOF) at the Boulder Creek IOOF Cemetery on Saturday, July 17, 2021 to help keep the historic cemetery grounds clear of underbrush and to install and maintain hardscape. The E Clampus Vitus team makes regular rounds to assist at the cemetery; a team of nine worked the area in June to take out damaged understory from the CZU fire, which singed a large swath of the cemetery.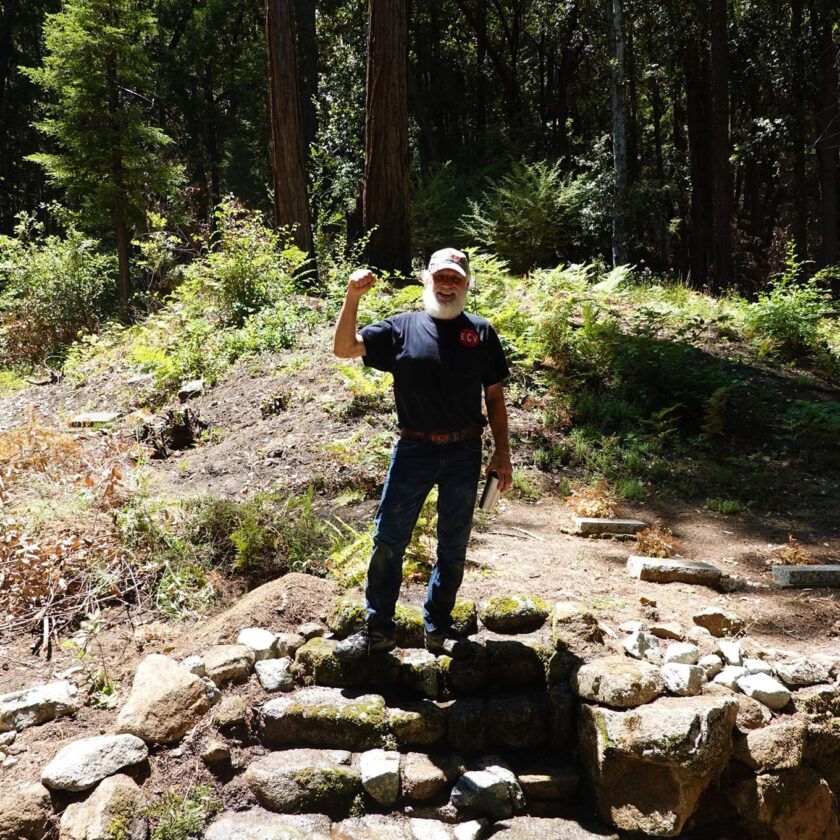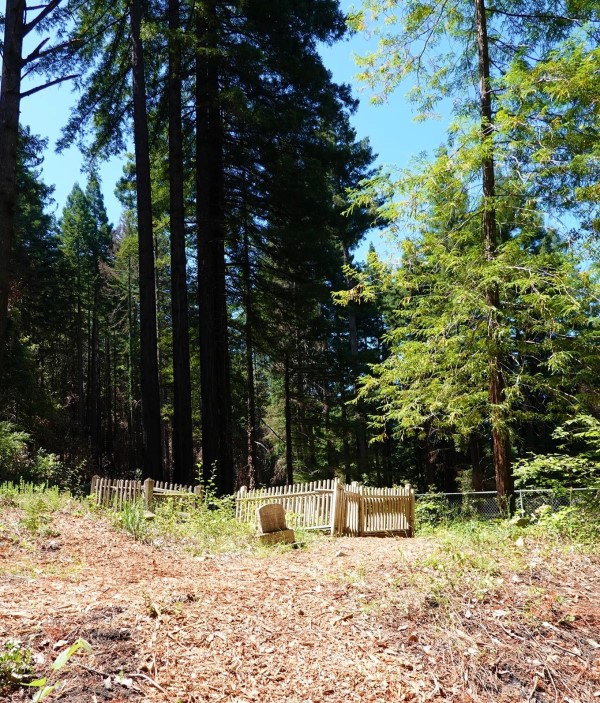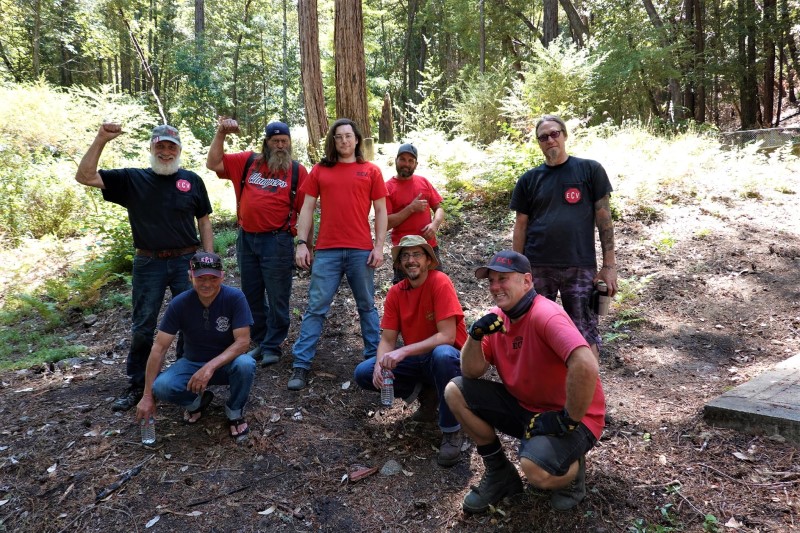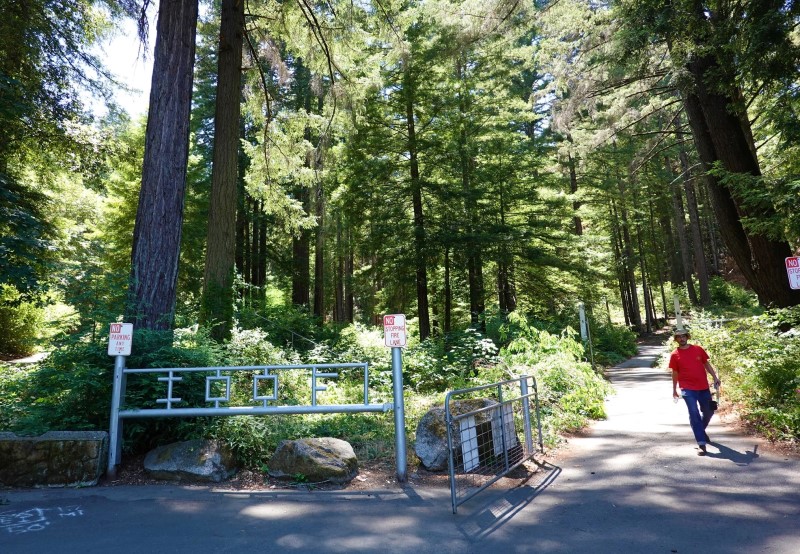 Danger trees after the CZU fire roared through parts of the cemetery and surrounding mountainside were removed by Sunderland Tree Service. Wood chips were donated by Sunderland Tree Service and Travis Tree Professionals, Inc.
The Boulder Creek IOOF would like to thank community members who provided the fuel for the day. Clamper "Donut Dave" brought donut holes. Four pizzas were provided by Boulder Creek Pizza & Pub. Liberty Bank Boulder Creek contributed to the watering of said Clampers, and Boulder Creek Tree House Cafe provided fresh water. Dessert First Bakery of Boulder Creek provided the icing on the cake. Cemetery advocate and Odd Fellow, Annette Complair made lemon bars to share.
The Odd Fellows are always in need of more chip to help maintain the landscape, and the community is welcome to cut up the felled trees to take home, according to Camplair. Contact the Odd Fellows for more information and permission to pass: (831) 338-2531 or bouldercreekioof@gmail.com.
Read more about how the CZU affected the Boulder Creek Cemetery: slvpost.com/boulder-creeks-overlooked-treasure
Featured photo at top of page: Members of E Clampus Vitus pose with the Boulder Creek IOOF team at the Boulder Creek Cemetery. The team worked to clear brush and burned debris from the CZU fire, and installed and maintained hardscape. The Clampers make the historic cemetery one of their regular stops. Boulder Creek IOOF Cemetery champion, Annette Complair, is in the middle, wearing white.
Photos by Julie Horner