Beaches Reopen, 3rd COVID Death, SIP Expires July 6
Breaking news: County reports third COVID-19 related death. Beaches reopen tonight at midnight. The Shelter in Place order expires on July 6th. Face coverings for ages 2 and older and social distancing remains required indefinitely.
In a livestream today, County Health Officer Dr. Gail Newel has reported that a third person has died in Santa Cruz County after experiences complications from COVID-19.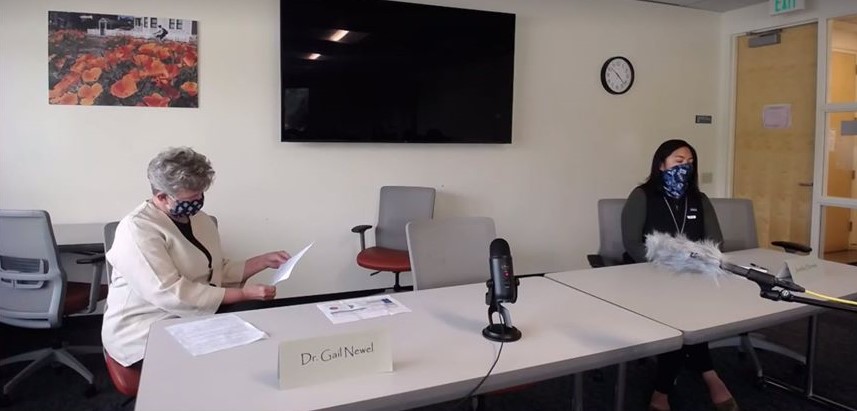 According to county officials, the patient was a man in his mid-90s who was undergoing hospice care. Health officials noted COVID-19 was a significant contributing factor in his death, but not the primary cause.
"Our hearts go out to those whose lives were touched by this individual. We at County Public Health continue to do all we can to assure that these occasions are as few as possible, and want to remind everyone that COVID-19 remains a significant threat to all Santa Cruz County residents, but especially the elderly and medically vulnerable among us," Santa Cruz County Health Officer Gail Newel said.
The victim is believed to have caught the virus from person-to-person contact. The individual resided in Mid-County and passed away on June 15.
Beaches Reopen Friday, June 26.
Effective today at midnight, the beach closure will end. It has become impossible for law enforcement to enforce the closure. Authorities had intended to keep the beach closure rule in place through the 4th of July weekend.
The Shelter in Place order extends through July 6 and then will expire. This is in full alignment with the state's order. "We do have a face covering order and social distancing in place indefinitely," Newel said.
"Face coverings for children over the age of 2 are now mandatory when out in public situations."
There has been a sharp increase in COVID-19 cases in Santa Cruz County, but the increased cases are not because of increased testing. The vigils, protests, graduation gatherings, and other large group activities are responsible for the increase in cases.
"The most important way to stay safe and healthy is to wash hands frequently, wear a face covering when you're out and about, cover your cough or sneeze in your elbow, and stay home when you are sick. The reason for wearing face coverings is to protect the health of others."