Welcome Sergeant Kyle Matson
By Jennifer Mount
Welcome Sergeant Kyle Matson to the San Lorenzo Valley! Matson is our new Sheriff's Community Policing Sergeant, a role previously held by Sergeant Jason Dunn. Matson comes to SLV after 14 years of policing efforts throughout Santa Cruz County. Originally from Santa Cruz, he has served in the Marine Corps and as Bailiff in court security, Patrol Deputy, Field Training Officer, the SWAT team, Detective, Patrol Sergeant, and most recently, as Community Policing Sergeant in Aptos. 
Matson is a big fan of the San Lorenzo Valley and says that he enjoys the parks and scenery of our mountain community. After many years working with the county's most challenging citizens, he is grateful for the positive interactions he experiences here. He is most looking forward to building strong local connections and plans to be a consistent and trustworthy point of contact. His intention is to provide a safe place for residents and business owners to bring community issues to light. Matson recognizes that offering a friendly ear will help him be most effective for residents
I asked Matson what major community issues he hopes to address. As a priority, he wants to build a better relationship with the underserved parts of our community in areas such as Deer Creek, Bear Creek, Zayante, and up Highway 236. Matson said that sheriff response in those areas has been solely reactionary. He wants to better understand what is going on in those communities and how the department can be of best support.
Access challenges are also an important area of focus. Matson continues to plan access routes with community partners such as CalFire, Public Works, and Caltrains as we learn from recent challenges with the fires, floods, and storms. He played an active role in the Highway 9 reopening and in designing an enforcement plan for people using the detour on Glen Arbor Road.
Matson is honored to partner with our schools. Proper threat response and teacher training is a big goal. One of Matson's first rewards as Community Policing Sergeant in SLV was providing convoy trains and buses to escort school children back to their parents during our most recent storm event. Matson said that he is grateful to our schools' administration team as they have been great partners in reporting issues and building trust in the Felton Sheriff's office.
"I welcome everyone to stop by the Felton Service Center, to give me a call or to send an email whenever you just need a place to lay down your troubles and to begin finding good resources," Matson said. He mentioned that people often feel the police department is too busy or that their problems are too minor to be heard, however he assures us that this is untrue. Matson considers providing a place to vent and to find resources as a rewarding part of his job. He drives the only Sheriff's pickup truck, so if you see it parked at the service center, you'll know he is on hand.
The Felton Service Center is the most visited in the county because it is so resourceful, and open office hours will be coming soon. Currently, Matson works Monday through Thursday from 7:00 am to 4:30 pm. A volunteer staffs the counter at the center on Tuesday, Wednesday, and Thursday until 1:00 pm to provide resource support.
Matson is a real pleasure to talk with. He thanks our community for the warm welcome and all the waves he receives as he drives around the valley. We thank you, Sgt. Matson, for stepping up in support of the San Lorenzo Valley and for creating deeper community connections.
Please reach out by stopping by or contacting Sgt. Kyle Matson at kyle.matson@santacruzcounty.us or (831) 454-7409.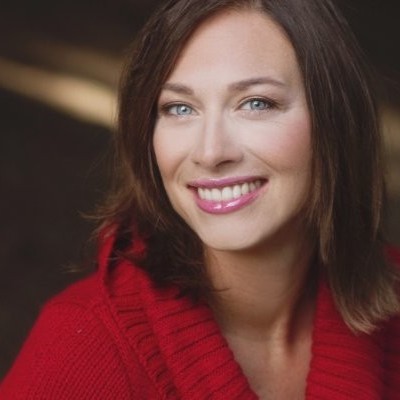 Jennifer Mount provides educational workshops and consulting to support emerging leaders in developing the communication skills necessary to guide their teams. She has partnered with Fortune 500 companies, non-profits, and small businesses and currently focuses on local Santa Cruz County organizations. Please visit jennifermountconsulting.com for more information.
Featured photo of Sergeant Kyle Matson at the Felton Service Center by Jennifer Mount.