SLV High Alum Publishes Book: The Winds of Beyond
By Julie Horner
It all started in 2016 at the White Raven coffee shop in Felton. "I had this little notebook with random ideas. I was supposed to be studying." San Lorenzo Valley High School graduate Sampson Miller admits to being a horrible student. He would doodle in class – spaceships, otherworldly concepts, and "stories in his head." By his Junior year, he had a fully developed allegory filled with complex characters that he imagined making into a film.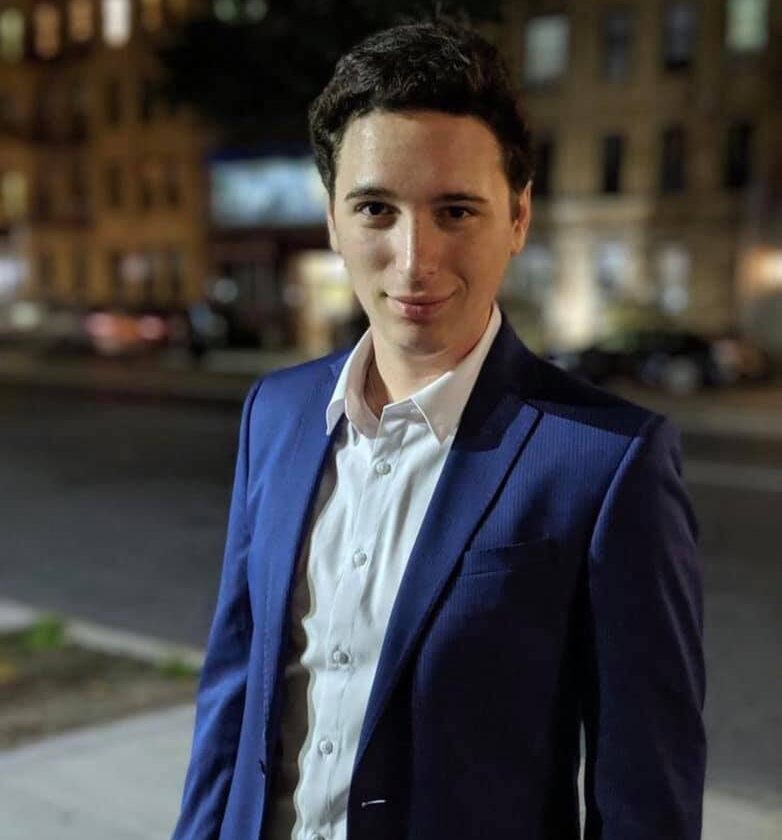 No stranger to the stage, he said, "I worked on every play they did during my time at SLVHS from acting, to tech roles, stage management, and operating the spotlight; pretty much everything." Grease was in production at the time, and he overheard Drama Boosters talking about next year's play. Inspired, he asked if he could direct and produce his works on the San Lorenzo Valley Arts Center stage. It took some convincing, he said, but he got the nod and in early March 2018, The Winds of Beyond made its theatrical debut with an impossibly tiny budget and a rag-tag crew. "Opening night of the show was one of the most joyous moments of my life, my greatest achievement," he said.
The book is the full story with additions and changes. "I only got serious about writing the book at the beginning of quarantine," he said. And it was a lot harder than expected with so many intertwining concepts.
In the story, Lila Stone and her mother are cast adrift in space after the earth has been destroyed. In her search for her mother, she embarks on a quest to find The Winds of Beyond. "I wanted it to feel epic. Swashbuckling! Sweeping! Like a silly fantasy book. It's ridiculously pulpy. Star Wars, Lord of the Rings, Indiana Jones. It's self-aware, it knows it's ridiculous." And it says a lot of beautiful things about life.
"I'm Jewish, my main character Lyla Stone is Jewish; it was important to me to make her Jewish. I can't think of a single sci-fi media where the main character is Jewish. Her creed is the main focus of the story." Most of the characters in the book are aliens from different galaxies. "I tried to make them diverse. Two are gay. I wanted to make them gay and not just brushed aside. These characters are the heart of the entire book, integral to the story."
The book was released in March, 2021, the third anniversary of opening night for the original stage play. Soon to graduate from Brooklyn College in New York, he had a lot of friends helping him out on both coasts. "This took the labor of friends from both sides of the country, worlds colliding. It's all about connectivity." Fans, friends, and family will understand his sense of humor. "I'd love the sci-fi community to make it a cult classic," he said. And he promises that hardcore Sampson Miller fans will find Lego characters in the book.
With a double major in political science and film, he plans to go to law school, entertainment law specifically, and is otherwise waiting to see where his creativity takes him. "I'm 21. I've got my whole life ahead of me."
The Winds of Beyond is available on Amazon and Barnes and Noble: barnesandnoble.com/w/the-winds-of-beyond-sampson-miller
Photos
Featured photo of Sampson Miller's Book – Winds of Beyond by Aleksandra Shvets