Veterans Hall Gets a New Event Coordinator
By Michele Murphy
Joel Haston is a Santa Cruz local who has spent the past 18 years traveling around the state of California promoting concerts and growing his business, "PinUp Productions." During the pandemic he worked at the Monterey County COVID testing clinic, and most recently he has married two of his passions — being of service to others and promoting events — by accepting the position of Event Coordinator for the Veterans Hall, aka the Veterans Memorial building, located in downtown Santa Cruz. The building has been an integral community center for as long as Haston can remember. In his youth he fondly recalls attending Punk and Metal shows featuring bands that went on to fame and fortune, so he is excited to bring back the energy and availability of this space for the next generation.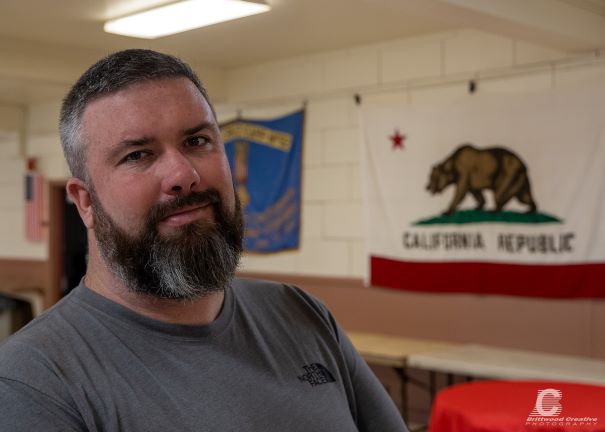 Vintage Architectural Splendor
Built in 1932, the Hall is loaded with character and details from that era. There are five spaces — all of which are available for rent — including the Chris G. Matthews Hall, the Courtyard, the Post room, the Pogonip room, and the basement. The largest space is Chris G. Mathews Hall, perfect for use as a ballroom or a theater. It holds up to 400 people, has a large stage draped with red velvet curtains, and is flanked by soaring windows. It also features a mezzanine that looks out over the expansive dance floor and can be outfitted for seating or dining. The Courtyard is a beautiful outdoor area recently refurbished by the Santa Cruz Rotary club; it holds 60 to 100 people and features a lovely fountain, lush plants, high-top tables, and propane heaters. The Post room holds about 80 people. With a vaulted redwood ceiling and hardwood floors, it's the perfect space for a small to midsize event. The Pogonip room (30' X 30') is often used for recitals, dance classes, and yoga. The basement seats 300 and has a full working kitchen.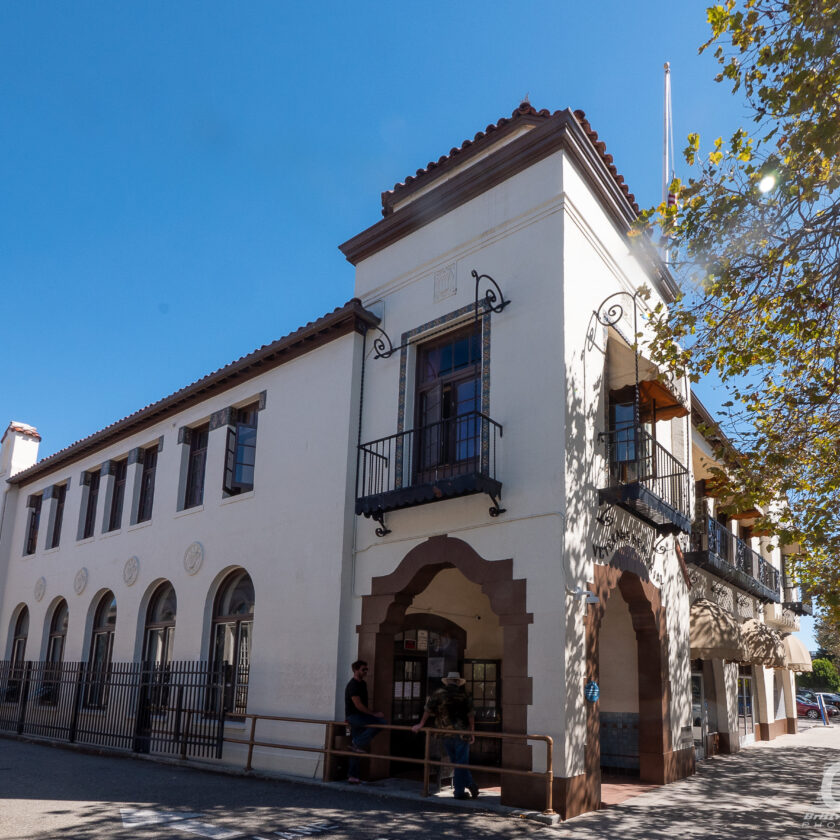 Ghosts of the 60s
Those who hung out at the Hip Pocket Bookstore on Pacific Avenue back in the mid 60s recall that the first Acid Test, planned by employees and patrons of the bookshop, Ken Kesey, the Merry Pranksters, and the Grateful Dead, was to be held on Halloween at the Santa Cruz Veterans Hall in 1965. The acid tests were a series of historical events that helped to define 1960s counterculture through communal ingestion of LSD and wild free form parties involving music, dancing, festive dress, day-glo paint, and many forms of self-expression. The wildly colorful Furthur bus, driven by Neal Cassady, crisscrossed the nation spreading love, peace, and LSD far and wide.
According to an excerpt from The Electric Kool Aid Acid Test by Tom Wolfe, "The first acid test was meant to be public, but the Pranksters were not the world's greatest at the mechanics of hiring a hall." When the rental of the Vets Hall fell through, the event was moved to a chicken ranch (owned by Prankster Ken Babbs) off Soquel Avenue and pushed out to November of that same year.
The effects of the acid tests still impact American culture and counterculture to this day.
A Healing Place for Vets
Operating as a 501(c)3 non-profit with no funding from any government agency, the Vets Hall uses grant money, donations, and 100% of facility rental fees to provide programs like Veterans service day, held every Wednesday from 11:00 am to 1:00 pm. A hot meal (including dessert) is provided to Veterans, nonperishable food pantry items are distributed, and doctors offer medical care and exams. HUD representatives are also on site to help with housing, along with counselors and representatives from the Santa Cruz County Veterans Services Office. Nearly all the folks who work at the Hall are Veterans themselves.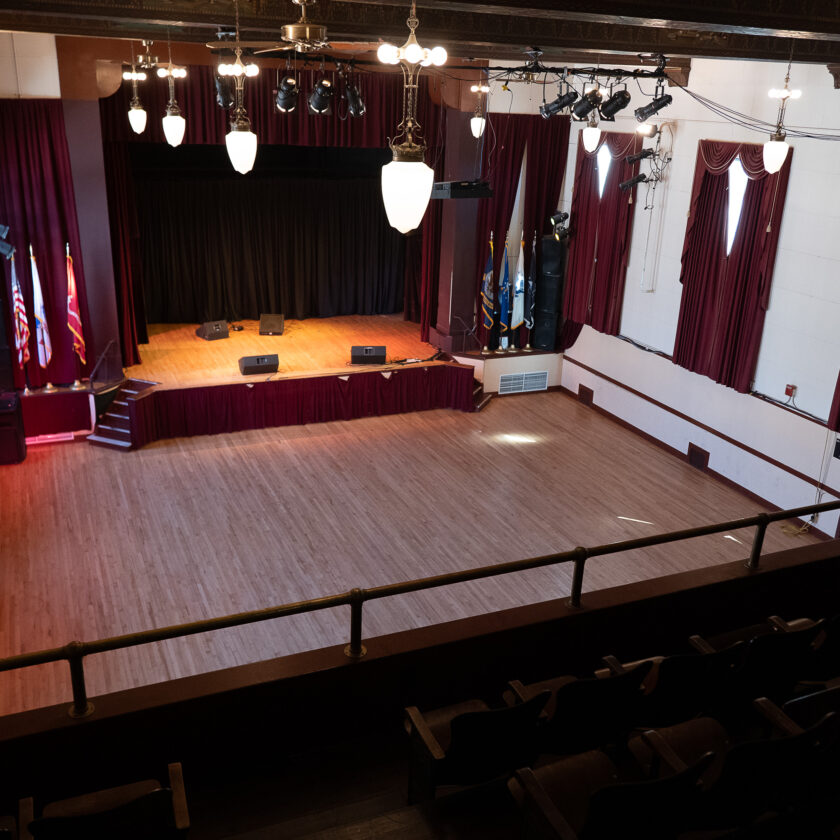 Building Community
"It is important that people realize that the Vets Hall is a community space," Haston said, "a place for people to gather, celebrate, and support our Veterans and our community as a whole." So it makes sense that the Hall has generously offered to lend a helping hand to the owners and staff from Michael's on Main in the wake of the recent fire that destroyed most of the popular music venue leaving dozens of local bands and music fans without a familiar place to play and enjoy live music. The Hall has agreed to host a fundraiser to help those directly impacted by the fire and has made special arrangements with displaced bands so they can put on shows that were supposed to take place at Michaels on Main.
Hippie Halloween!
On October 29th the Santa Cruz Veterans Hall welcomes the Bay Area's premier Grateful Dead tribute band, The China Cats, for their famous annual Halloween Costume Ball. Jami Cassady, daughter of legendary Merry Prankster member Neal Cassady, will be in attendance with colorful artifacts from the magical acid test era, which will be on display for those who may want to learn more about this fascinating aspect of American culture. In many ways, this year's China Cats Halloween Costume Ball will be the Hippie Halloween party that never was — 57 years later.
Veterans Hall 846 Front St, Santa Cruz, CA 95060 831-454-0478 veteranshall.org
Michele Murphy is a singer-songwriter who has lived in the Santa Cruz area since 2005 when she migrated West from Buffalo NY to the beautiful San Lorenzo Valley. An avid music lover, she is entrenched in the local entertainment scene both as a performer and a fan.
Photos by Peter Woodward, Brittwood Creative