November 8 Election: SLV Fire District Candidates
Boulder Creek Fire Protection District
The Boulder Creek Volunteer Fire Department is led by a five-person Board of Directors. The District encompasses 21 square miles of mountainous terrain and serves over 7,000 citizens. 40 volunteers respond to approximately 1,300 calls for emergency service each year.
The District is focused on ongoing fire recovery, fire prevention, and emergency evacuation plans. The Boulder Creek Fire Protection District has two seats open with four candidates in the running.
Vince Cortinas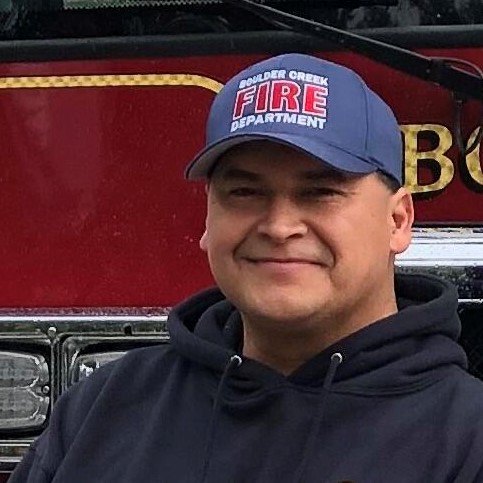 Candidate Statement
To my fellow SLV Strong,
I am Vince Cortinas Sr, Boulder Creek Firefighter. I'm proud to have been a part of something much bigger than myself, "HOLD THE LINE AT 9." We fought the CZU Fire for many days.
Sadly on the third day, our family home was lost. I had to tell my wife and kids the home that we all loved so much was gone. On day four I went to her and just loved her. I told her I had to go back, " I have to help save the town because I don't want to rebuild a cabin, I'm going to rebuild her a home. I'm telling you this small piece of my world so that you know the kind of person I am. There was no way I was going to quit fighting, I knew with my BCFD Brothers and Sisters and the leadership of OUR Command Staff we were just going to get it done. So many thanks to the Agencies THAT GAVE US A HUGE HELPING HAND. My background in Project Management and Finance built on a foundation of integrity, no quit, and grit is what qualifies me for this position.
David Dunning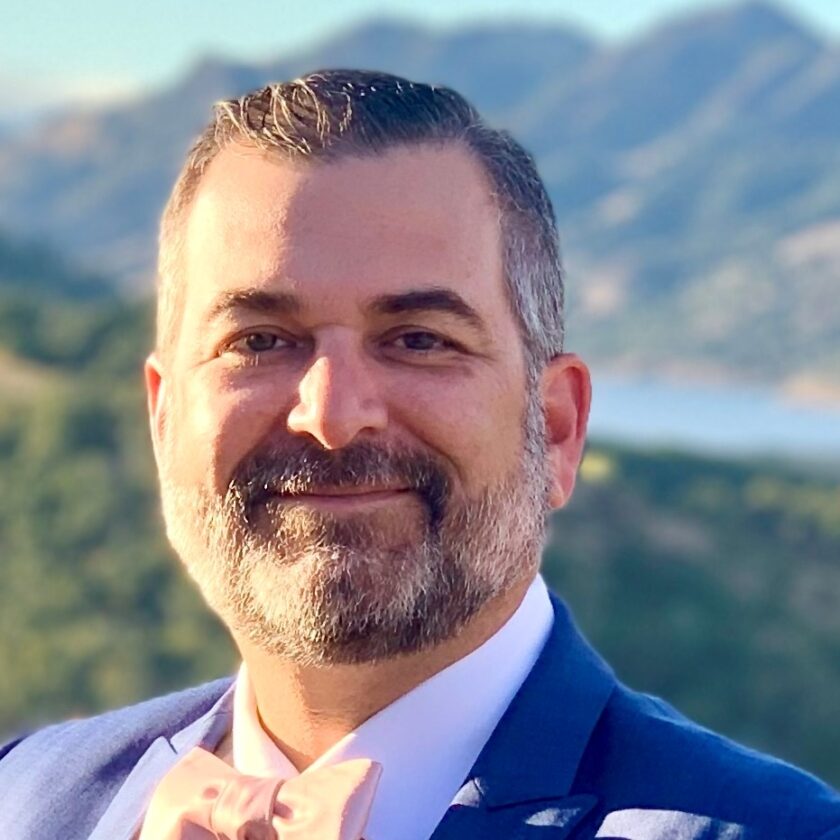 Candidate Statement
l have been involved with BCFD since the late 90s. I was an active firefighter for about 15+ years. Since then I have maintained a close relationship with the department. During the CZU Fire, I was requested to help facilitate logistics during the day and run patrols at night. I was then additionally tasked with interacting with Cal Fire on several administrative fronts and driving the BCFD social media outreach.
After getting a Bachelor's Degree from Pepperdine University, I started my business nearly 26 years ago and have been on the board of directors of several companies. In my business we deal with changing requirements and strict deadlines that often involve large crews in a fluid environment. This has given me experience managing large budgets balanced with crew needs.
Additionally, I have had the privilege to be an instructor for, and work with a Disaster Relief Organization providing training for Fire Departments domestically and internationally, NGOs, and government officials in disaster areas. This has been an invaluable experience.
I want to lend the experience I have to help guide and lead us into the future with new innovations and technology, while maintaining traditions, and continue to help our community!
Robert Presswood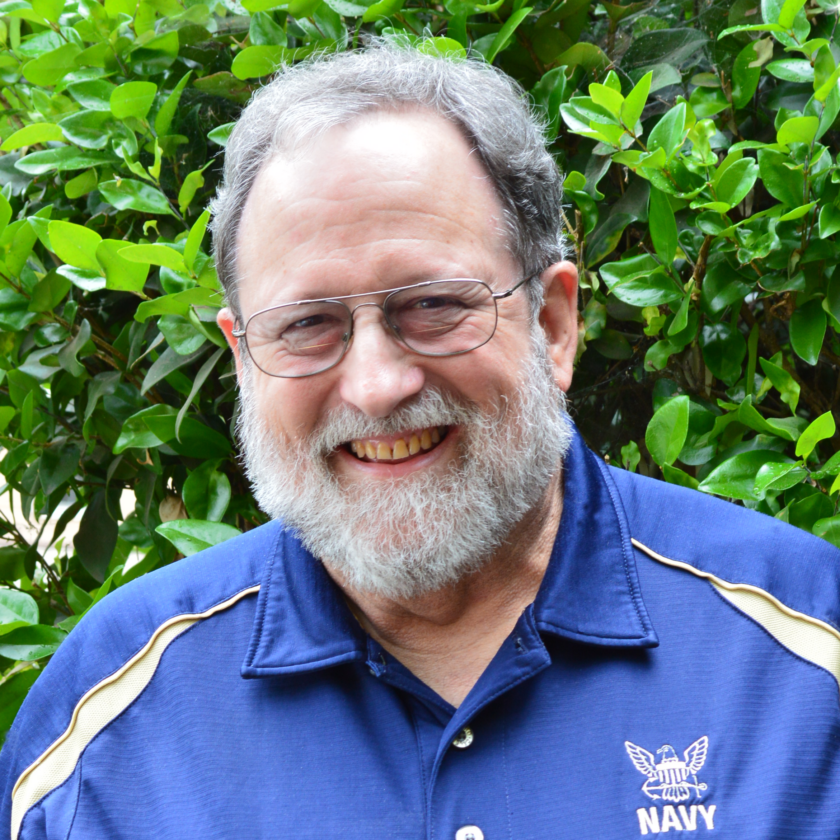 Candidate Statement
Experience Counts! As a Boulder Creek Volunteer Fire Director for the past 13 years, I have navigated the Fire Department through two major events. First was the great recession when our first responder funding was drastically reduced by the falling housing prices. Thanks to taxpayers passing Measure N, we were able to buy two engines and rebuild our reserve accounts. The second was the CZU fire. During this time the board was able to approve emergency purchases desperately needed to battle the fire. And under the leadership of the chief and his officers, our dedicated firefighters saved the town of Boulder Creek.
I will never lose sight of the fact that the money I help to manage comes out of your pockets. The money that is spent is for the protection of our firefighters and for the benefit of the safety of the community.
I am a lifelong resident of Boulder Creek, a four-year Navy Veteran, former owner of Redwood Keg, and a member of Mensa.
If you think that Boulder Creek has an outstanding Fire Department as I do, then please VOTE to re-elect me, Robert Louis Presswood, on November 8th, 2022.
Sam Robustelli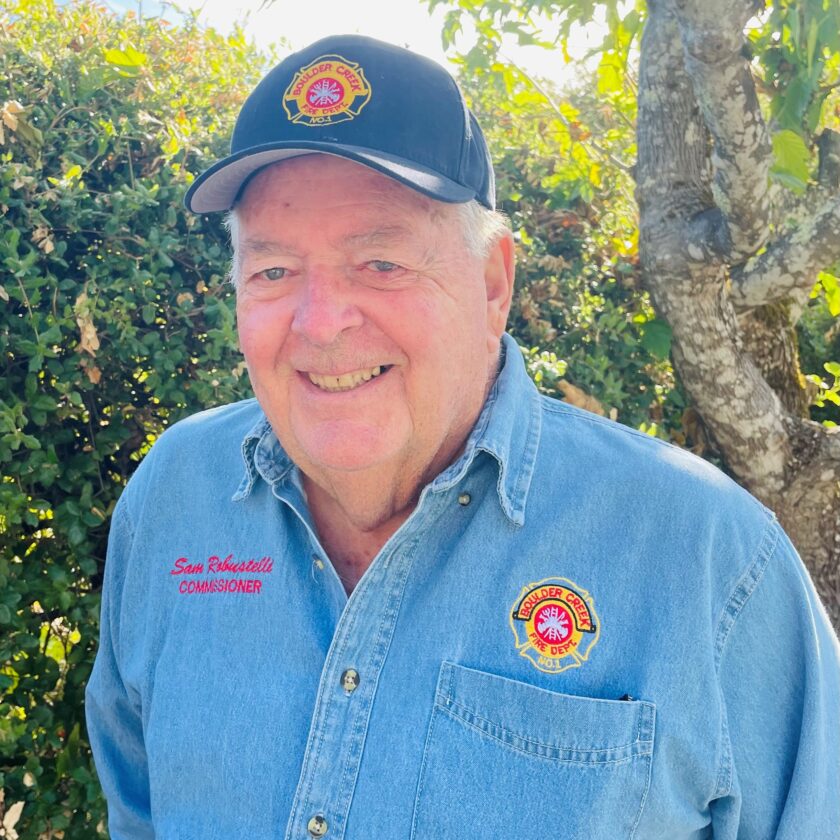 Candidate Statement
Creek. Five generations of family have attended local schools, supported our volunteer firefighters, and appreciated benefits of living in this extraordinary community. My background includes completion of duty in armed services, graduate of specialized fire academies, and advanced training in fire service administration.
Commitment to public service has been my quest for over 50 years, serving on our fire department, from firefighter to chief, and currently as a Boulder Creek Fire Protection District board director. During my time as chief, I created our Intern Program for high school students interested in volunteer firefighting. As a credit, many also now qualify to join paid departments.
A priority is to stay current on fire safety issues and changing rules imposed by county, state, and federal agencies. I'll ensure tax dollars are spent where needed: on firefighter safety, engines, equipment, and providing the best level of service to citizens of Boulder Creek.
The direction taken by the District board is sound. It's currently being sustained as such: to responsibly utilize the annual funds allotted to operate the District.
I ask for your vote, for experience I offer, to continue sustainable efficient fire safety for our community.
Felton Fire Protection District
Felton Fire Protection District is a volunteer fire district composed of 30 volunteer firefighters, and a single full-time paid Fire Chief. The district serves a population of 6,000 residents and up to 15,000 visitors during summer months along with a variety of businesses, residences, and tourist attractions, including three schools, multiple conference centers, and Henry Cowell Redwood's State Park. Firefighters respond to 750 to 900 calls each year. The fire district is governed by an elected five-member board of directors. Each director serves a four-year term of office.
Three candidates in the Felton Fire Protection District are in the running for two seats.
Jim Anderson
Candidate Statement
My name is Jim Anderson, I have resided in Felton for the last 49 years and I'm currently a Felton fire board member. Prior to being elected to the board, I served in the positions of firefighter through captain with the Felton Fire Department. I have been the caretaker of the Felton cemetery for the past 8 years and serve as vice president of the Mountain Parks Foundation board, serve on the Local Area Formation Commission and the Santa Cruz County substance Abuse Commission, and the Santa Cruz County Redevelopment board oversite committee. Before retirement, I was in senior management as an operations manager for a large telecommunications company.
We as a board have been very proactive in planning for the future. I believe the top 4 challenges are, recruiting and retaining volunteers, training them to be safe and productive, having the necessary equipment to perform at their best, and lastly funding to support the current and future challenges of the department. As we all know the housing cost in the area makes it challenging to rent or own. The ever-increasing state training requirements are getting harder to stay up on. And apparatus costs are ever increasing.
I have the experience to ensure these challenges are met currently and in the future. As an FVFD Board Member, it is my goal to see that they are met and the community protected. I ask for your vote on November and will do my very best to serve my community.

Norman Crandell
Candidate Statement
I would like to share with you a little about who I am and what interests me in serving as a Felton Fire Board member.
My family and I have lived in the Felton community of Forest Lakes for 25 years.
My wife and I have had our business here in Felton for 22 years.
I have been a Scout Volunteer leader for 10 years in the San Lorenzo Valley.
I have served the District as a Volunteer Firefighter/ Engineer for 18 years prior to my appointment as a board member in July of 2021.
As an appointed Board member, I have;
Worked with Felton's Fire Chief to develop an updated strategic plan for the district creating a plan that is intentional for our future board members and Chiefs to ensure the communities' fire protection and EMS needs are met.
I worked with the Chief to develop recruitment and retention strategies to support an active volunteer fire crew in a district where housing costs far outpace local job income and where our young well-trained volunteers are attracted out of district by high paying fire service jobs
Formed a subcommittee with a fellow board member to develop an efficient plan to navigate and keep up with our obligation to Cal PERS for our present and past employees' retirement benefits while maintaining a balanced budget into the future (this has proved to be challenging for other local districts).
I am committed to the support of the district's fire prevention program, which continues to develop as the needs of the community change over time.
Thank you, I look forward to serving our district and community for the next 4 years.
Adam Hensleigh
Candidate Statement
My family and I moved to Felton in February 2019. I'm originally from Montana and am not foreign to wildfires. The first time I was evacuated because of a wildfire was the Yellowstone fires in 1988 which ignited from lightning strikes similar to the CZU Lightning Complex fire. I remember helping my mom bake cookies for the marines that came to battle the fire. At the age of 6, I felt the urge to give back to those who were selflessly helping our community.
With wildfires burning hotter, more intensely, and year-round, firefighting resources are stretched thin. As a community, we need to come together to strengthen our Volunteer Fire Department. I believe I will bring a youthful voice of transparency, self-reliance, and innovation to the Felton Fire Protection District. I believe one can change 1,000 and two can change 10,000.
I completed my National Fire Protection Association Home Ignition Zone Assessor training with the Fire Safe Council of Santa Cruz County. In 2021 I completed a 7.5-hour Firescaping: Horticulture in Fire Country class through Monterey Peninsula College. I continue to educate myself on home hardening measures and how best to protect our community.
I look forward to serving you!
View more information about the local fire district candidates at votescount.us.