Debris Flow Evacuation Order Effective 8:00 am Sunday October 24
The County of Santa Cruz has placed an evacuation order for the following Santa Cruz Mountains zones. Locate your zone at community.zonehaven.com and enter your address.
Your address will correlate with one of these zones. Red means mandated evacuation order, yellow means evacuation warning.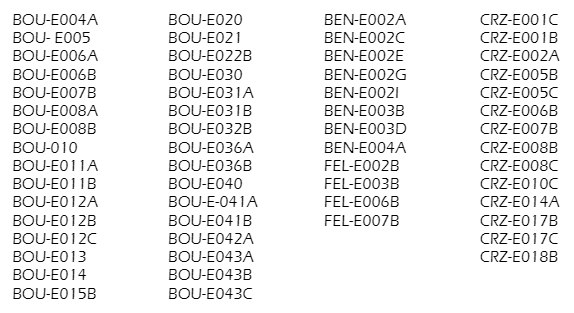 Deputies are going door to door at select addresses.
Residents should register landlines and cell phones with CodeRED at scr911.org or by texting SCR911 to 99411.
A county statement released today states, "Debris flows are fast-moving masses of mud, rocks, boulders, trees and sometimes homes or vehicles. They move quickly and are often deadly to those in their path. The only way to avoid debris flows is to move to safety prior to any debris flow event. For debris flow information, visit santacruzcounty.us/FireRecovery/DebrisFlow.aspx."
A shelter will open at San Lorenzo Valley High School, 7105 Highway 9 in Felton at 8:00 am Sunday, October 24.
When evacuating be sure to shut off gas and electricity. Take an emergency go-bag containing crucial items such as medications and identification. Notify family and friends of your destination. Make arrangements for pets and livestock. Call Equine Evac at 831-708-8998 for assistance with large animals. The County call center at 831-454-2181 will help residents with questions regarding evacuations and resources.
High winds are in the forecast, increasing the potential for downed trees and wires. Visit sccroadclosure.com for road condition information.