An Insider's Guide to Spring Wildflowers
By Pamela Morgan
Bonny Doon Preserve
I've long enjoyed a weekly jaunt to Bonny Doon Preserve on Martin Road, which has always been my secret wildflower haven. I started hiking there after the 2007 fire and have witnessed the rebirth of many native plants. This season, following the CZU fire, as much destruction has been done by bulldozers as by wildfire. Scattered wood chips have snuffed out some of the largest Red Clover I'd ever seen! The delicate Broomrape and Rush Rose, a groundcover along the trails, is not showing any signs of life this year. The Yerba Santa plant and flower, used by Native Americans for inflammation and respiratory conditions, is pushing up through the ash and will return in abundance. And there is a haunting beauty in the white morning glories twisting around burnt manzanita branches.
Glenwood Open Space, Pogonip, and Beyond
I visited Scotts Valley Glenwood Open Space last week looking for the proud Mules Ears and fields of Lupin, which have just started to show their magic. The California Poppy is open faced and brilliant, and I spotted a few bright fuchsia-colored Red Maids in the low groundcover. Look for Lupin scattered with pink and white Owl's Clover, Purple Vetch, and maybe a rare Mariposa Lily.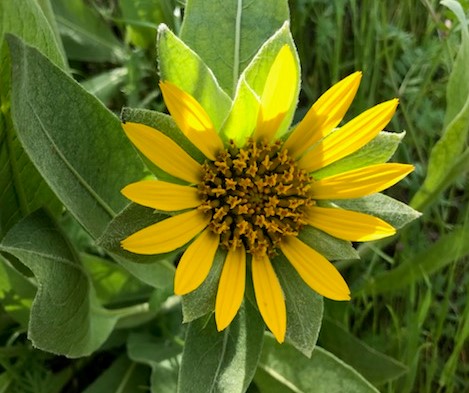 Pogonip trails are familiar, and I keep looking for the Crimson Columbine, Woodland Stars, Fairy (globe) Lanterns, and the simple Wild Cucumber vines wrapped in delicate blooms.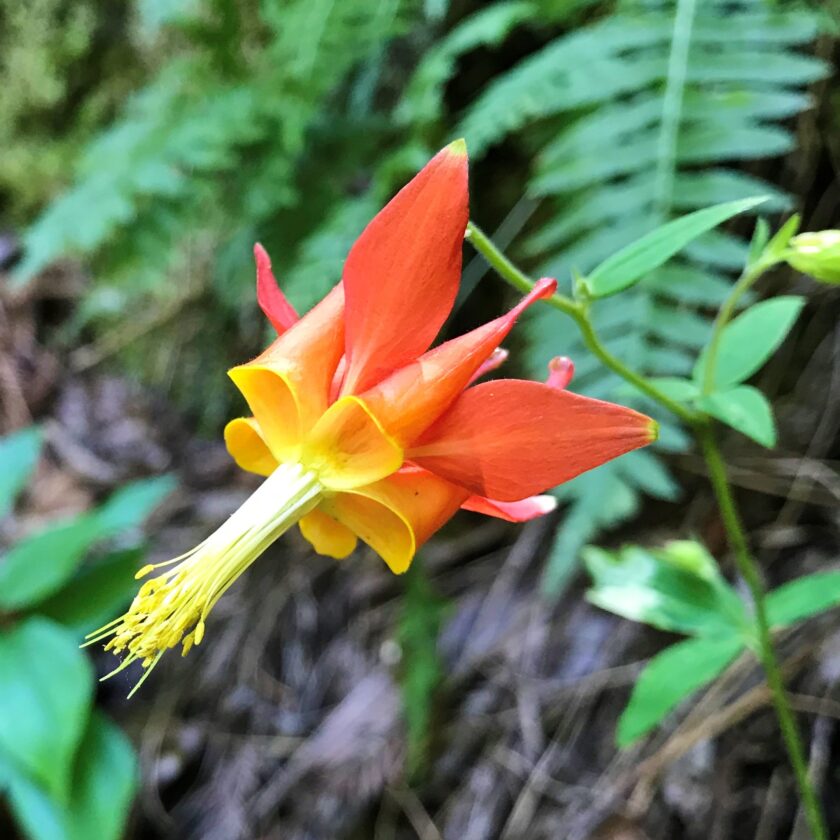 Once a year along Mt. Hermon Road, between Scotts Valley and Felton, one of the most unusual wildflowers rises out of the sandy hillside. The tiny Elegant Clarkia have paddle-like petals of pink to purple and have eight long stamens — the outer four with large red anthers.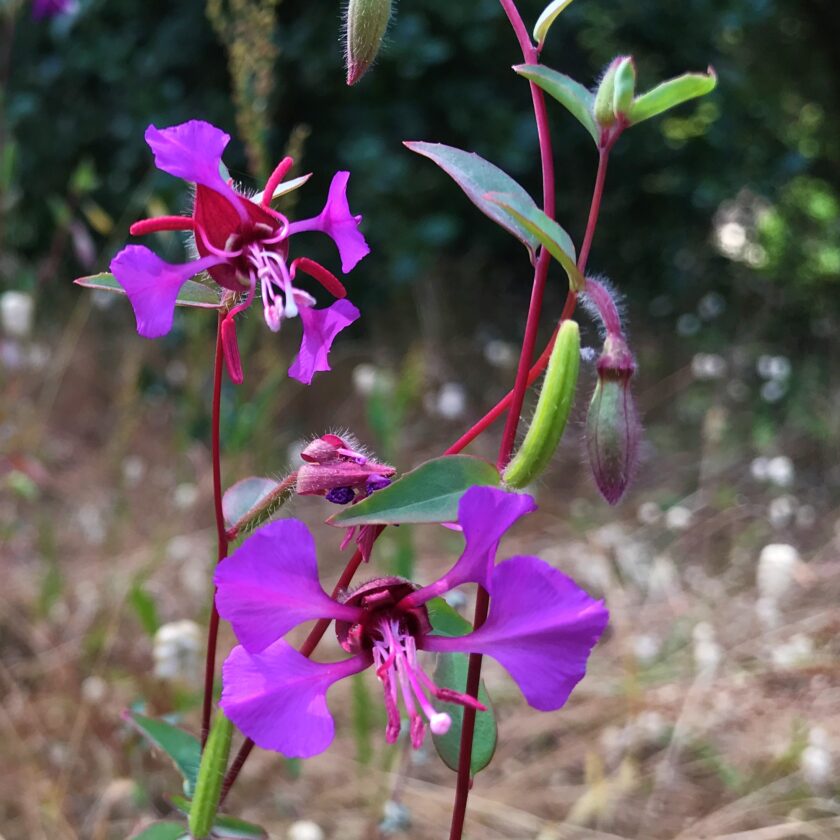 Toro Park in Salinas is next. It has an abundance of yellow Pretty Faces, charming Chinese Houses, Fiddleneck, Blue Dicks, and blooming Flax. Garland Ranch on Carmel Valley Road can have plenty of blue Fiesta Flowers, Goldfields, and blue Larkspur. They are all lovely and fleeting.
"The lovely flowers embarrass me, they make me regret I am not a Bee." – Emily Dickinson
Pamela Morgan, long-time resident of the Santa Cruz Mountains, is a self-exploring writer, yogini, gardener, and lifelong activist and earth worshipper. She runs a small business assisting clients with trusts, wills, and deeds at ParalegalPam.com.
Photos by Pamela Morgan