Yuji Tojo: Ben Lomond Musician Rooted Through Music and Friends
By Julie Horner
"It seems like everybody is busy these days," legendary guitar player and songwriter Yuji Tojo said. Lately, the soft spoken and introspective musician is more about trying to keep things as simple as he can.
Tojo was ready to go to Japan for a tour in 2020, but the pandemic canceled his plans. Musically everything evaporated. A full-time musician since the age of 14, he said, "If I can't play, I'd be dead." Then the fire. "My house got burnt down, but I'm rebuilding on the same spot. I like this area. I came up here and saw the redwoods and said this is where I want to be."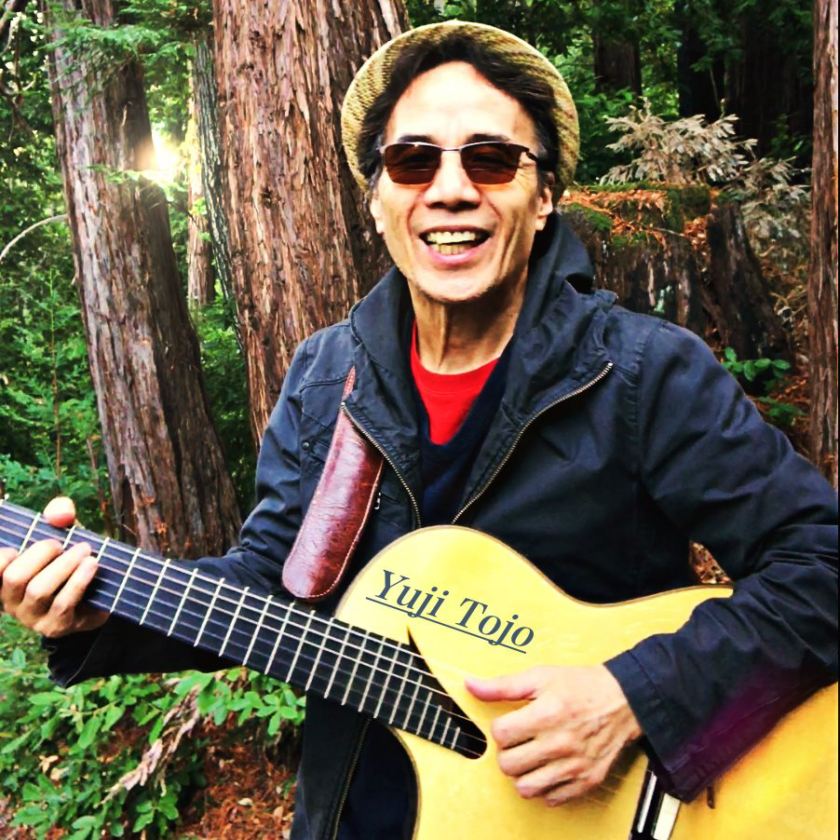 Called "fantastic" and "transcendent" by local fans, the internationally known fingerstyle guitar player, producer, and recording engineer developed his own style of fingering techniques influenced by the flamenco improvisational musical form. Layering subtle harmonies between acoustic and electric melodies, Tojo blends jazz, classical, and rock elements in his music. He rubbed elbows with members of Led Zeppelin back in the day and toured with big names like Lacy J Dalton. Over a career spanning 50 years he now enjoys creating an intimate presence as a solo artist or in a nuanced duo. Drummer Gary Kehoe, whom Tojo has known since the late 80s, is a go-to who creates the rhythmic canvas upon which Tojo can "kind of go crazy."
A Life of Music
Yuji Tojo was born in Tokyo, Japan and spent his early teens following his older brother and his friends into the clubs where they all played music. "By the age of 14 in Japan, age doesn't matter, you can play anywhere." At 17, he and his mates were talking about all the great music in the world, so they formed an outfit with nine members and a horn section and began opening for famous bands coming from America and England like Herbie Hancock and Tower of Power. "We got to be pretty good," he said. He started writing originals soon after. They made a TV show in Tokyo, performed a lot of concerts, and recorded a couple of albums. "Tokyo was all about hard rock in the 70s and good jazz," he said. But Tojo was restless. "The young people in the clubs were drinking coffee or Scotch, smoking cigarettes. It was kind of boring. America had a more diverse music scene — rock was more exciting there."
Tojo took off traveling and after an extended stay in India, ended up in Laguna Beach, California in 1979. Days were spent studying art and helping a buddy buy used Levi's for a boutique clothing store; nights were spent playing reggae at The Sandpiper Lounge or The White House Bar along the Coast Highway. It was Tojo's drummer who told him about a friend in Santa Cruz who was looking for a guitar player, so he drove up north, did the recording session, and fell in love with the Santa Cruz vibe.
Rebuilding a Dream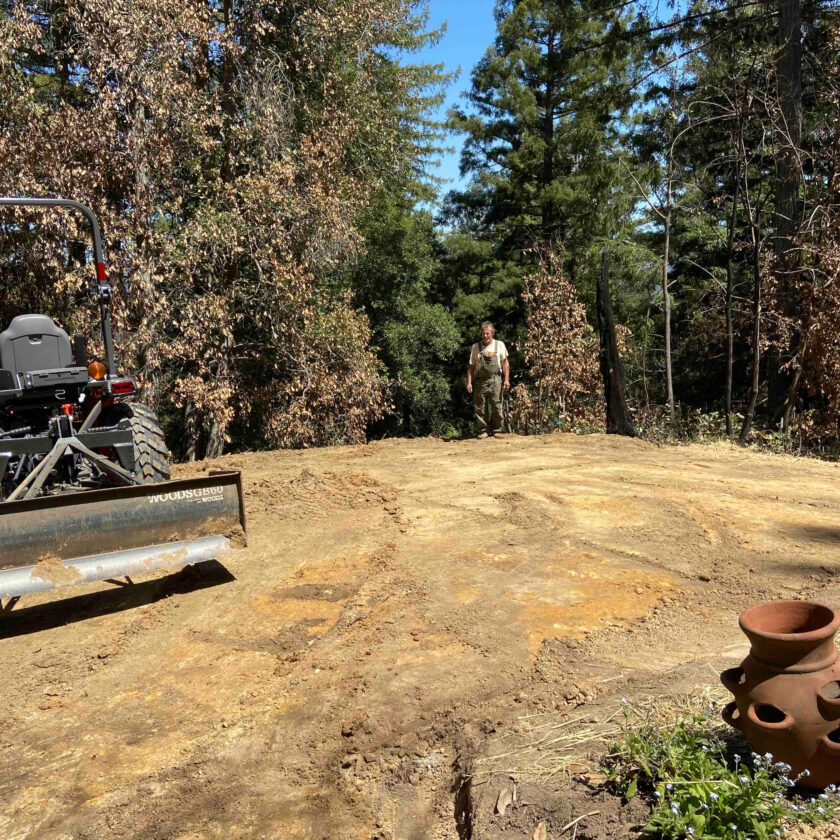 Along with Tojo's home of 34 years, his Hill Studio for professional recording and where he taught music was also destroyed in the CZU Lightning Complex Fire of August 2020. The barn raising is underway through the genejjrosity and goodwill of a close network of friends. "My friends are helping me rebuild," Tojo said. "It has been amazing and beautiful. It's not just a money thing. It's the kindness, the community. Santa Cruz is amazing. I love that, we have to keep that thing going on forever."
Yuji Tojo plays at The Crow's Nest on first and third Wednesdays and first Sundays at Davenport Roadhouse. Tojo will next be at the Roadhouse on Sunday, September 4 from 1:00 to 4:00 pm. Follow him on Facebook for upcoming shows.
Teaching the gift of music, Tojo's Hill Studio is now accepting online bookings for live virtual music lessons in English and Japanese languages.
yujitojo.com
FB | @yuji.tojo.50
Email: info@yujitojo.com
Featured photo by Julie Horner.
All other photos contributed by Yuji Tojo.