Dr. Terry Hollenbeck 1945-2022
Terry Albert Hollenbeck
Dr. Terry Hollenbeck went to be with his Lord and Savior on August 2, 2022, at the age of 76. Born to Dr. Stanley Hollenbeck and Dorothy Franke Hollenbeck, he had an idyllic childhood growing up in Milwaukee, Wisconsin. His mother was a stay-at-home mom, while his father ran a busy medical practice. From early on, Terry would go on hospital rounds and make house calls with his father. It was from that time spent with his dad that he knew he wanted to become a doctor himself.
Terry graduated from Brookfield Central High School in 1963. He had an incredible experience there playing football, singing in the choir, serving as senior class vice president, and being voted onto both homecoming and prom courts.
In 1967 he graduated from Carroll College in Waukesha, Wisconsin and immediately entered the 1971 class at the Medical College of Wisconsin – the same school his father and grandfather had attended. After college he chose a hospital internship in California, with the intention of returning to Wisconsin to practice medicine, but he claimed "California grabbed a hold of me" and stayed permanently.
He started his career as the head physician of the Santa Clara County Jail system providing care to the inmates. During that time he also followed his passion for emergency medicine and worked night shifts in the emergency room at the Santa Clara Valley Medical Center. He eventually joined the emergency department staff there and practiced full time between 1974 and 1978. It was during that time that he became a Christian and decided to do medical mission work. Through the Christian Medical Society, he went to Honduras, Central America on the Eastern Caribbean Coast. There he worked with Dr. Samuel Marx at his well established clinic in a village called Ahuas. He went on to establish a small one-room clinic in a town called Cocobila and provided medical care for a population of people called the Miskito Indians. After a couple years of mission work, he returned to his home in Los Gatos, California.
Once home he found that a new practice called "urgent care" had become a spin off of emergency medicine. From 1983 to 1987 he worked at Doctors on Duty on Ocean Street, where he became their medical director in 1985. In 1987 he joined Santa Cruz Medical Clinic and helped to establish their first satellite urgent care clinic in Scotts Valley. It was there that he practiced until his retirement in 2015 after serving some 100,000 patients.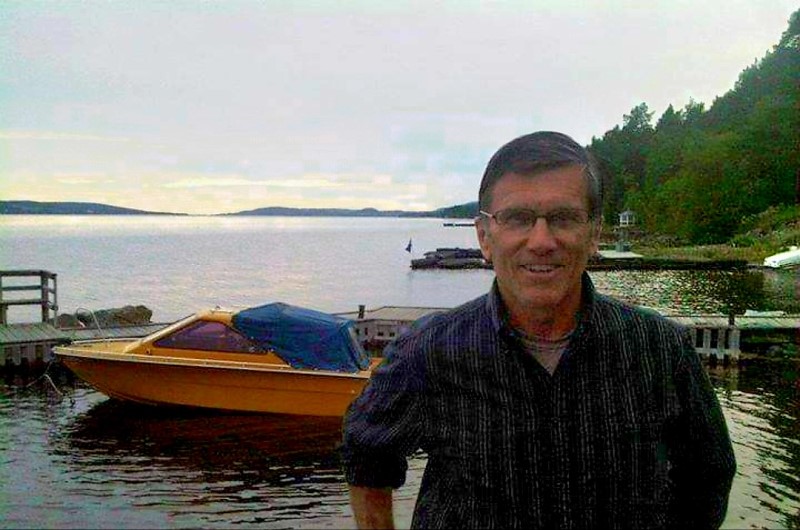 Terry led a full life and had many passions and interests including gardening, bicycling, singing, being an accomplished photographer and an author. Many people might remember his weekly medical column in the Press Banner where he contributed over 250 articles on health and well-being. He founded the Santa Cruz Multiple Myeloma Support Group and he always looked forward to his neighborhood men's group nights. He loved living in the Santa Cruz Mountains and being active in his community. He also enjoyed his summer home in Montana where he could sit and look at Flathead Lake and the Swan Mountain Range.
In 2002 he married the love of his life, Elisabeth Carlisle, and moved to Felton, California. Terry is survived by his wife Beth Hollenbeck, his son Blake, his son Brandon with daughter-in-law Danielle and grandson Eric, and his daughter Emma. He is also survived by his siblings – Stan Hollenbeck and his wife Cindy, Sue Zieche and her husband Bill, Cathy Lohmiller and her husband John. "Uncle Terry" had 22 nephews and nieces who all loved and adored him.
In 2013 Terry was diagnosed with multiple myeloma cancer. He survived the disease for nine years after several chemotherapy treatments, a stem cell transplant, a BITE trial, and most recently a CAR T therapy treatment.
In lieu of flowers, please consider making a gift in memory of Terry Hollenbeck to the University of California San Francisco Stephen and Nancy Grand Multiple Myeloma Translational Initiative. To make a gift, visit makeagift.ucsf.edu/grandmmti, or send a donation payable to "UCSF Foundation" to UCSF Foundation, PO Box 45339, San Francisco, CA 94145. All donations are tax-deductible.